I promised you guys an outfit post today and only just discovered that my scheduled post never uploaded. The one time I'm on the ball and I still wreck it by not paying attention.
I know I do a lot of wish board what to wear for x occasion posts, so I decided yesterday to actual put my money where my mouth is and show you an outfit I actually have and would wear for a Christmas Party.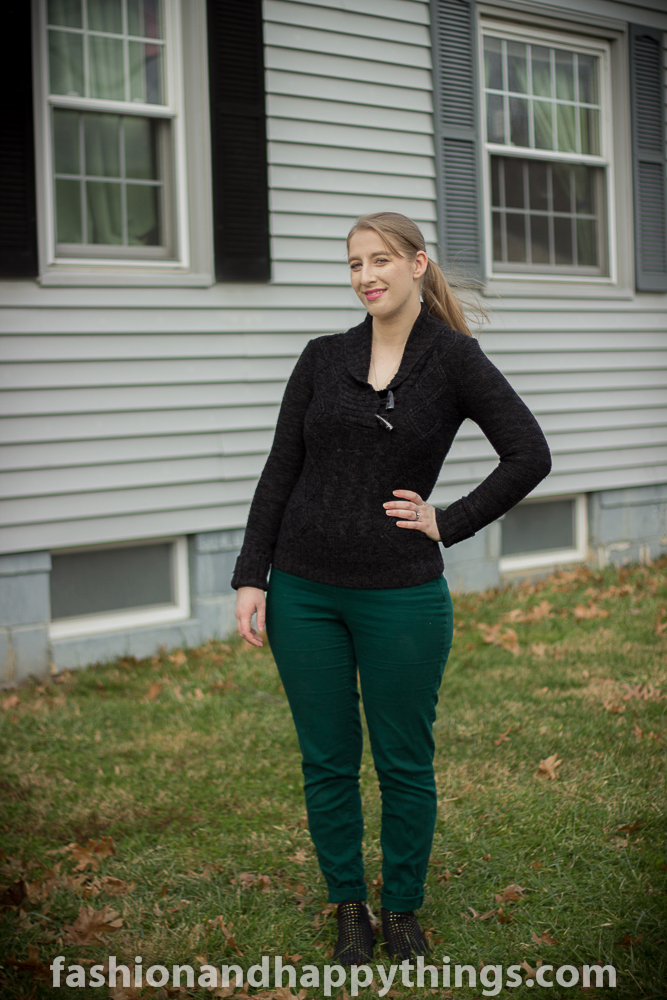 Outfit: Sweater- Macy's, Pants- H&M, Shoes- Asos
This first picture looks super awkward. These pants used to be super tight on me, like they're meant to be, but I've lost some weight, and I swear they didn't look this baggy in person. But I do still love these pants and will be a little sad when I have to retire them completely. Also the awkward expression is because it was freezing cold.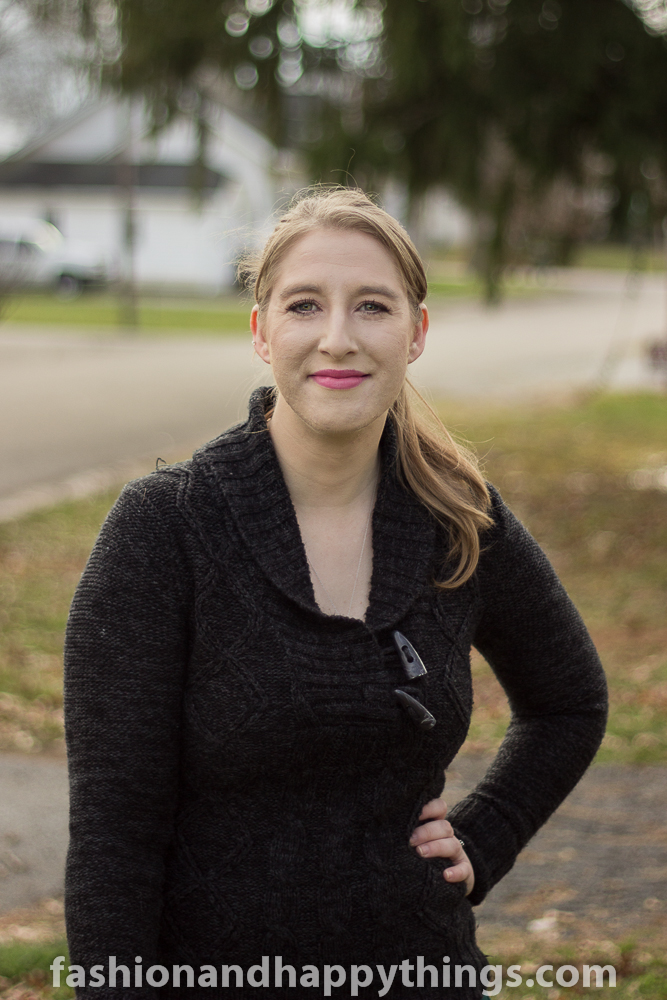 On my face my usual makeup: Nars Sheer Glow, Nars Radiant Creamy Concealer, Nars Deep Throat, Benefit Watts Up, Benefit Leggy Eyeshadow, Urban Decay Bourbon Eyeliner, YSL Babydoll Mascara, YSL Succulent Pomegrante Sheer Volupte Candy Glossy Balm.
I actually bought that YSL Glossy Balm to be my Summer color, but I find that I'm really loving it right now, it feels amazing on my lips and stains my lips a bit so the color lasts a really long time. Plus it looks gorgeous.
I adore these shoes, My husband got me them as a surprise anniversary gift and they make me super happy every time I wear them. I had been wanting a pair of Chelsea boots for so long and was so excited to get these. I kinda really want to get another pair soon.
I'd probably wear this outfit to a casual party with friends and family. It's simple but still looks nice, the only thing I'd change is I'd wear some pants that fit, since these are a cross between trousers and leggings.