It's been a rather long day today. We got all snowed in yesterday, and they're calling for more snow tomorrow, so instead of staying home and blogging I had to run out and do all my errands that I had planned for tomorrow. So I'm sorry this post is late.
But it shouldn't be any surprise that I'm running late with this post, because I kinda dropped the ball with yesterday's post and forgot to put in it's picture until way late in the day.
For today's post I thought I'd give the Korres Greek Yogurt Sleeping Facial a mini re-review. I reviewed it before but I don't think I had been using it long enough.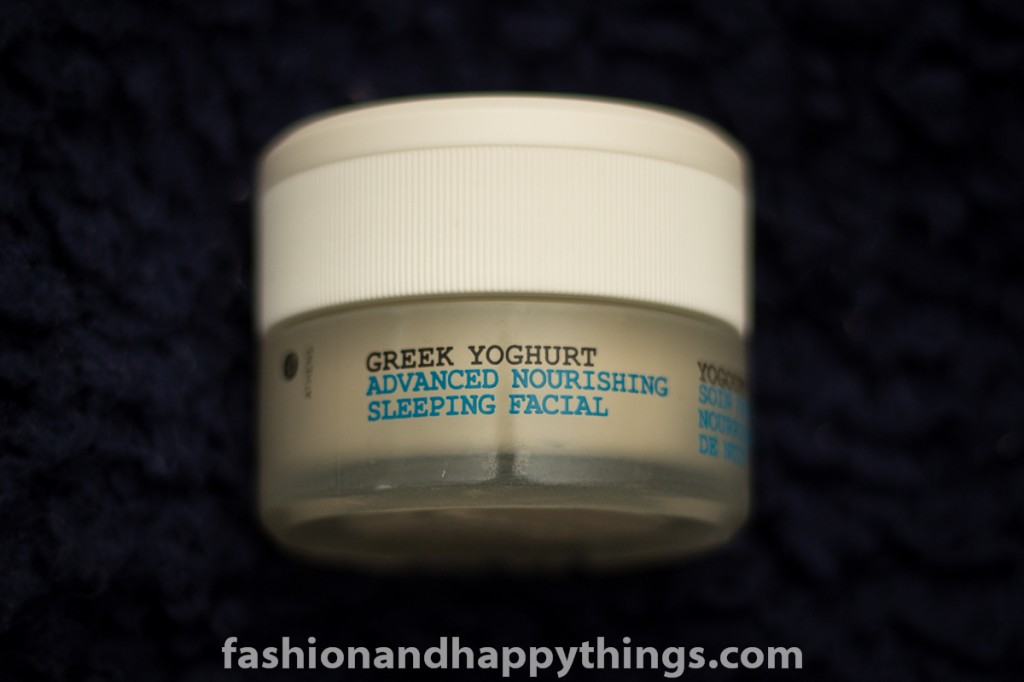 While Lactic acid and Dairy in general can be bad for acne when taken internally, if you put it on your skin you get a different effect. When I first started using this daily I had a minor extra breakout along the top of my cheeks, but after a few days of that it cleared up and now even my normal hormonal acne is better. My skin isn't completely clear, but it is much better. The acne I am getting is smaller and isn't lasting as long. But since my acne stems from when I was on birth control, I will still be breaking out until my hormones have leveled back out and according to my doctor that could take months. It has also helped with the redness I have in my skin and since this is more moisturizing  than I usually use, my skin isn't as oily as it was before. I've also noticed some improvement in my wrinkles that I have on my forehead and around my lips (I am almost 30, in case you're wondering)
I don't really love the day cream that the set I bought came with, but I plan on purchasing the wild rose day cream because that one is aimed at clearing up dark spots on your face and will be better for clearing up my scars than this is. I don't really have bad scars, just some redness that never really seems to go away.
Final Verdict: I'm really happy with this night cream and I will be repurchasing it.