I don't think you guys know this, but I have exactly one outfit in my closet that I feel 100% myself and completely comfortable in. And no it's not yoga leggings, though I do love those too. This is the outfit that I was wearing under my coat in my Bitter River book review.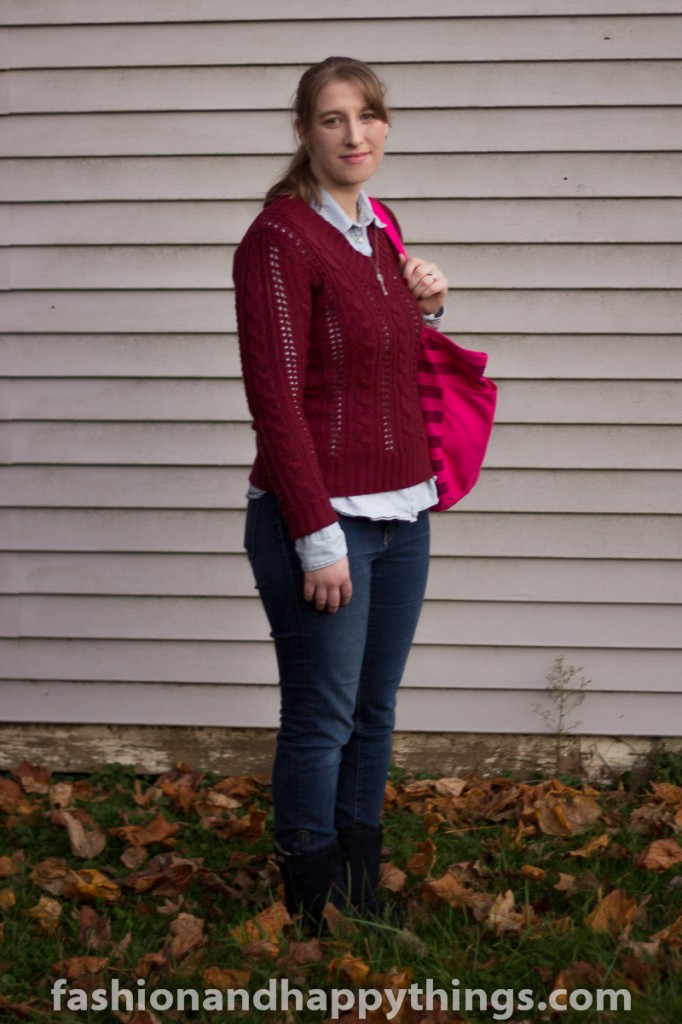 Cable Knit Sweater (similar) American Eagle Western Denim Shirt, Gap Legging Jeans, Victoria Secret Tote, and Bear Paw Boots.
I plan on buying so many more sweaters and oxfords/flannels as soon as I'm off my spending ban. It's not a complete ban, I'll still be replacing things I run out of, but until Christmas I'm mostly buying presents. I just feel like myself in this outfit. So you'll probably be seeing some version of this again.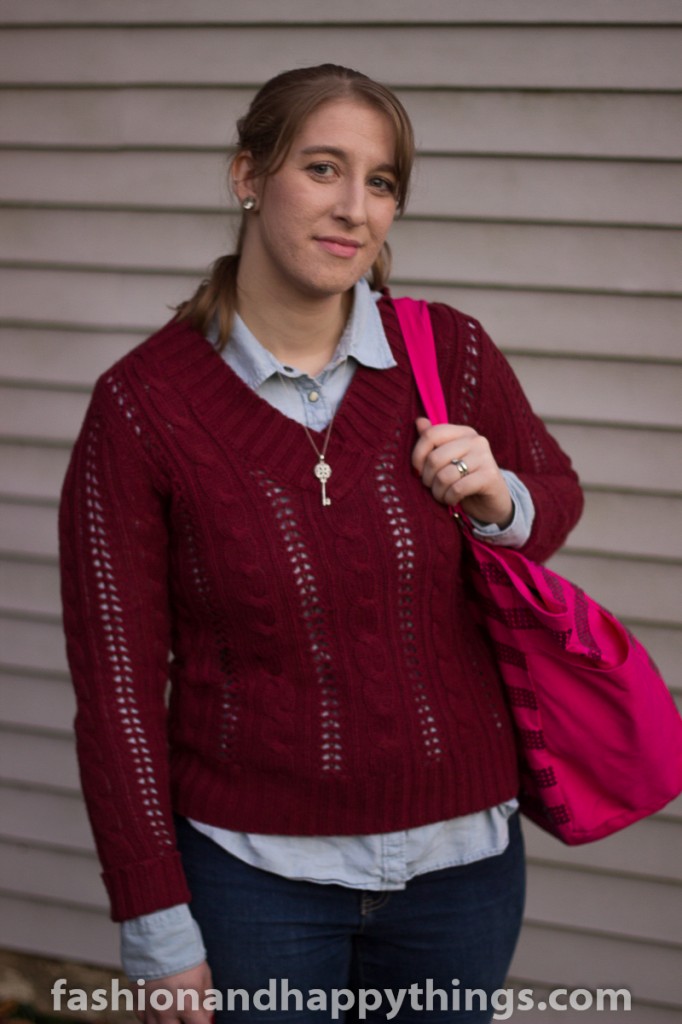 The preppy girls uniform, and I adore it. I would have worn my white gap oxford, but it needs to be cleaned. The tote bag is my library bag, and it was last years V.S. Black Friday Tote.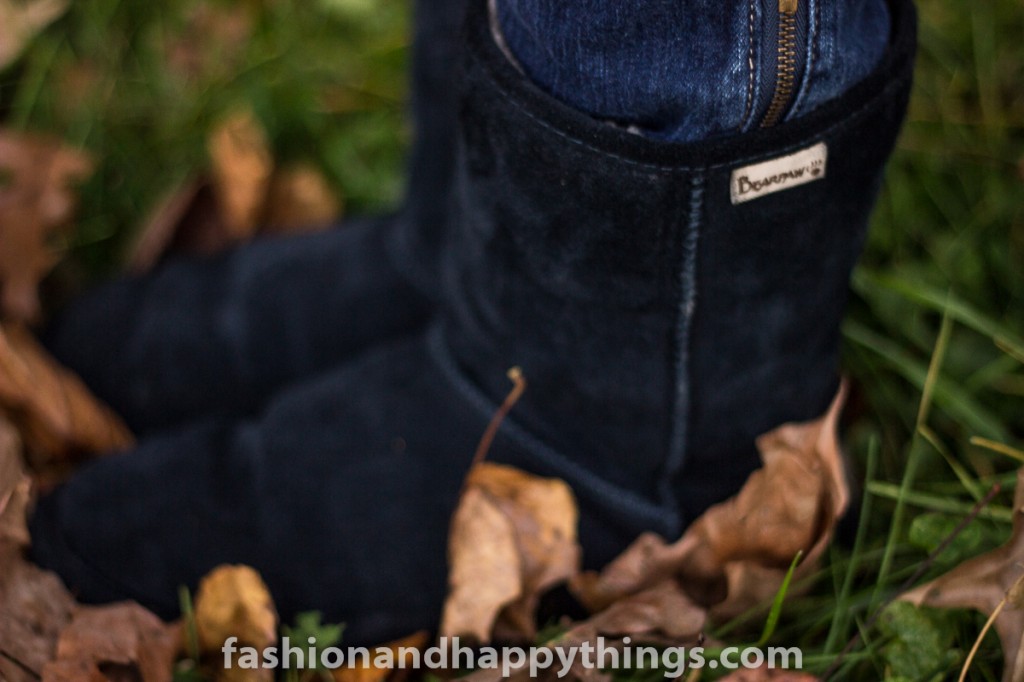 Normally I don't wear these boots out in public. I don't have anything against those who do, I just normally don't. It's why I don't own Uggs. However those bow back bailey boots from Uggs are kinda making me rethink my position on them, because they're adorable.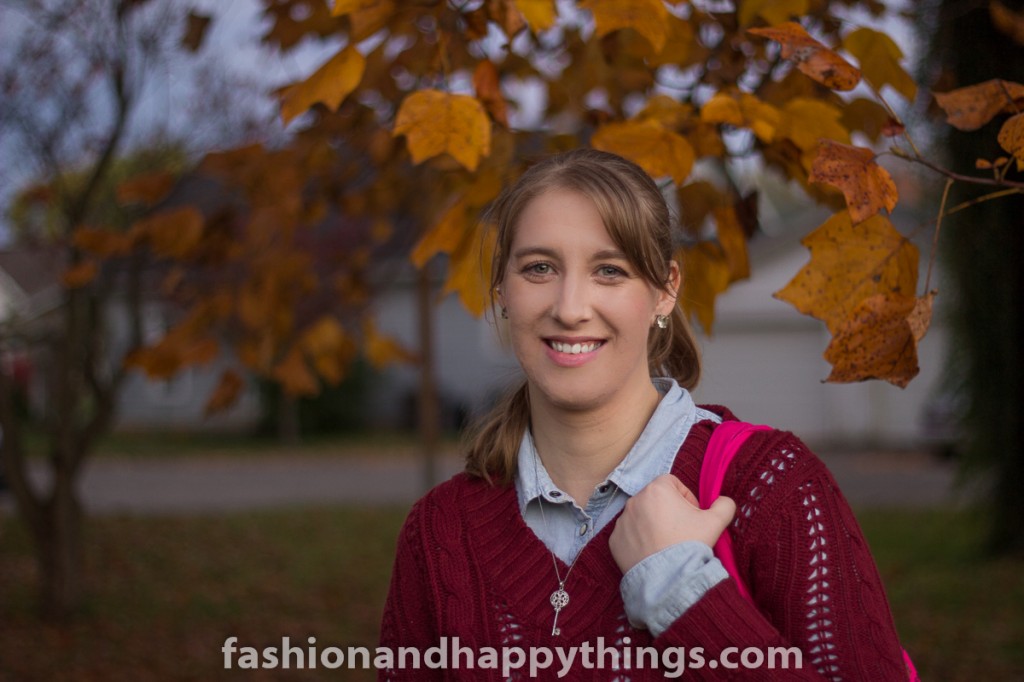 On My Face: Rimmel London's Stay Matte Liquid Mousse foundation. I absolutely am adoring it, Nars Deep Throat Blush, YSL Babydoll Mascara, Lancome Metallic Taupe, Benefit Watts Up, and Fresh Sugar Lip Treatment
My Jewelry:Kate Spade Gumdrop earrings (renamed the small square studs) and a Key necklace that was a gift.
My Hair: Simple Ponytail using an Emi-jay hair tie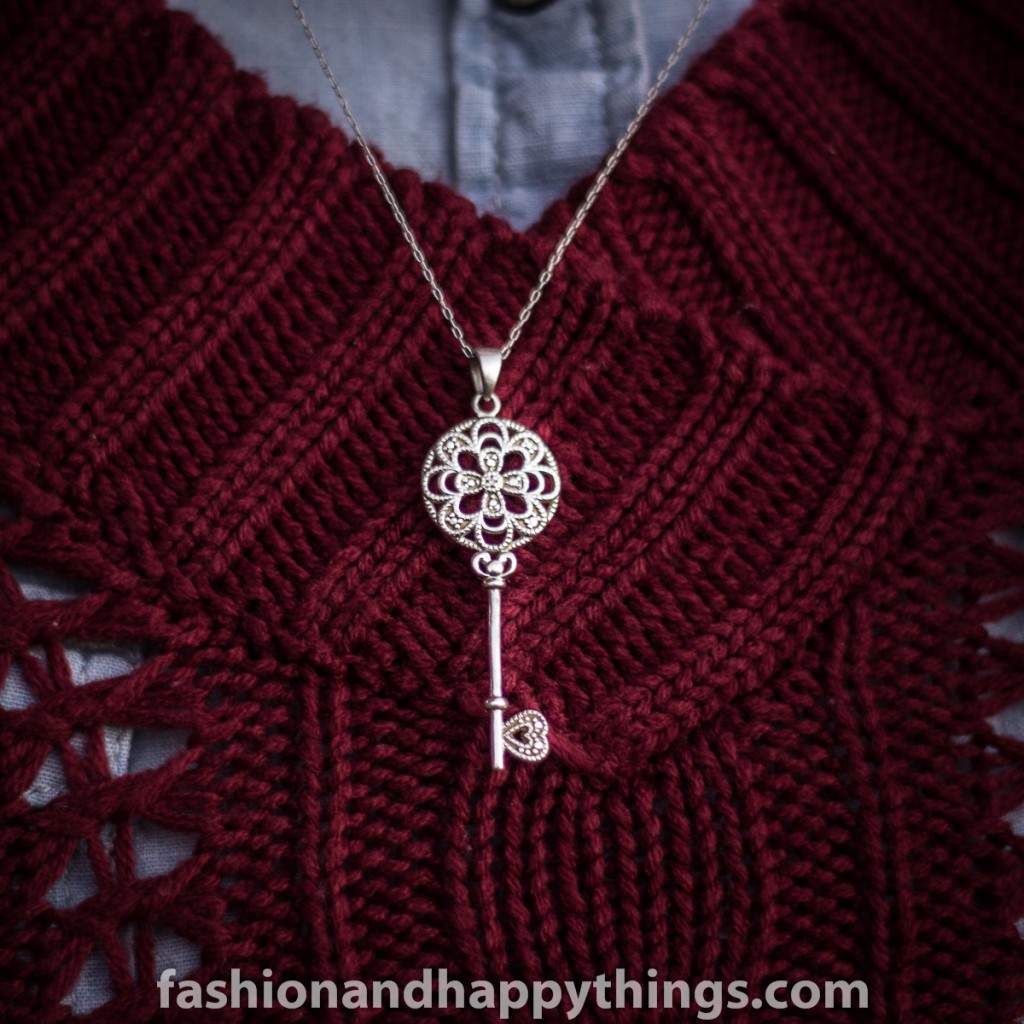 Close up of the necklace.
There are no pictures of Howl today. I was running late getting to the library and just had these photos take really quickly before I left.