I have a Graze boxes to show you today, I signed up for a free trial to decide if I liked the service or not. Then I tossed the first one in my cabinet and forgot about it until the second one arrived. Then I took photos, ate all the snacks and then forgot about them until the third box arrived today. I swear I'm terrible at this stuff.
Graze is a company that sends out healthy snacks every two weeks for $6 a box. If you use this code you'll get your first and fifth box free MANAS2GRP. And for disclosure purposes, I'll get $1 off my next box everytime that code is used. It's the friend code that they give to everyone upon signing up.
Graze does not currently cater to allergies. Which makes this box a bit hit and miss for me since I have several food allergies, but my husband isn't allergic to any of the things I am, so he will be trying what I can't.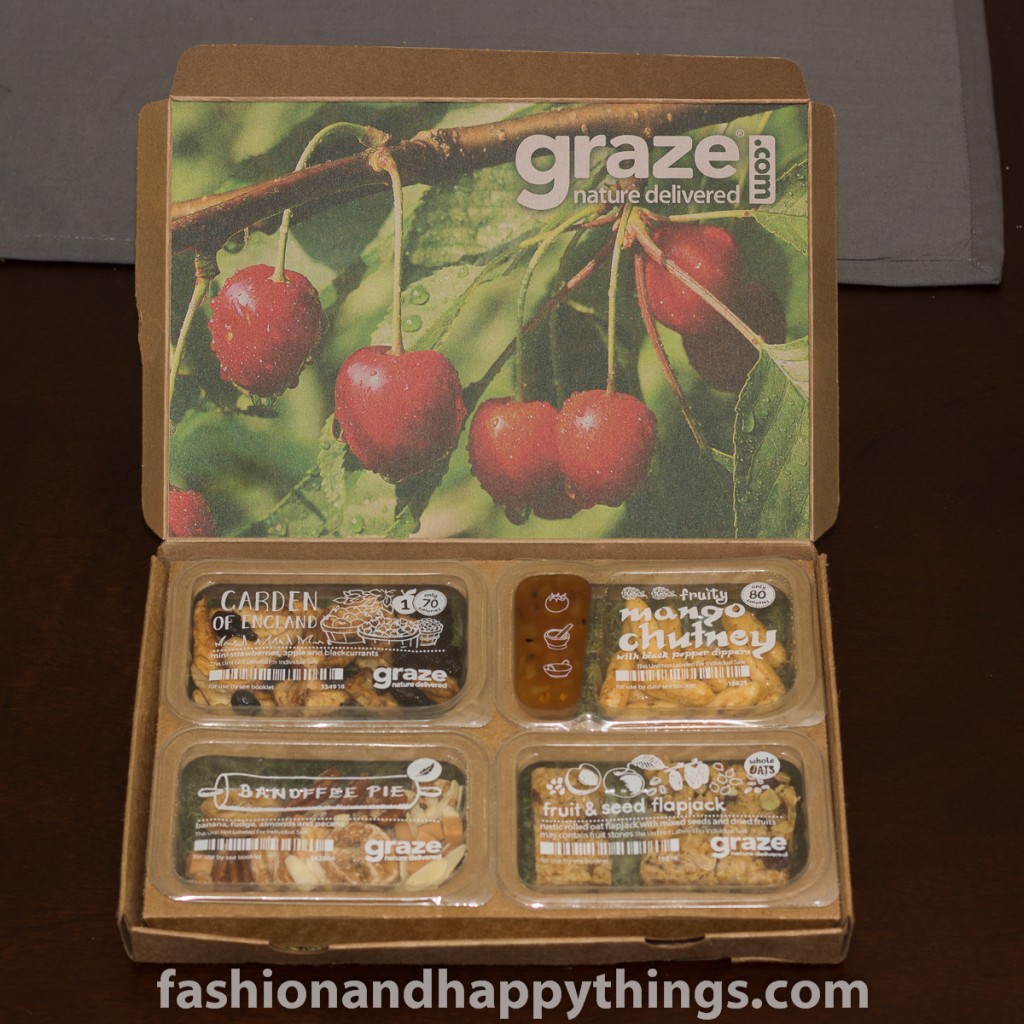 This first one had Garden of England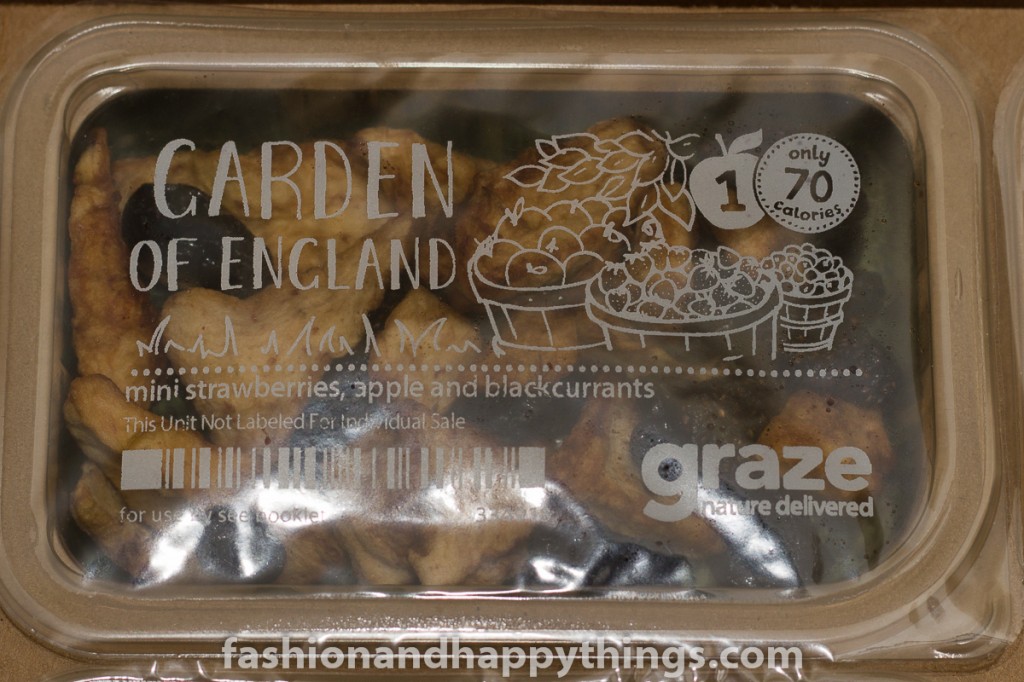 which had mini strawberries, apples and black currants. I think this one was my favorite, but the name did make me biased.
Mango Chutney With Black Pepper Dippers
Which is exactly as the name described and was spicier than I expected it to be.
Banoffee Pie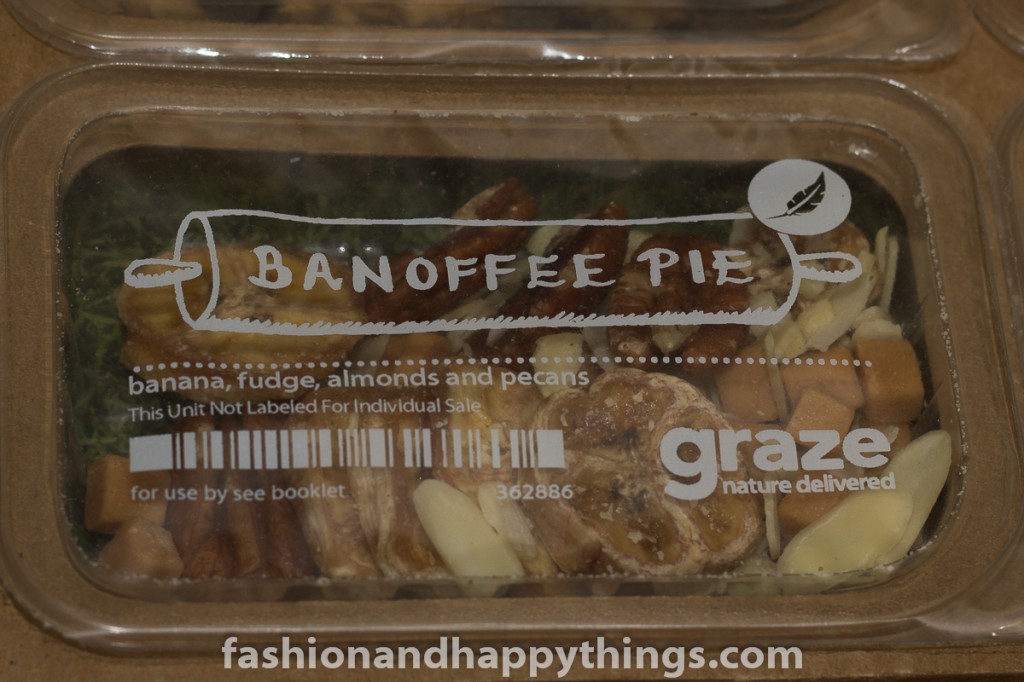 With Banana, Fudge, Almonds and Pecans. I couldn't eat this one because I'm allergic to almonds, but my husband said the best part was the pecans.
Fruit and Seed Flapjack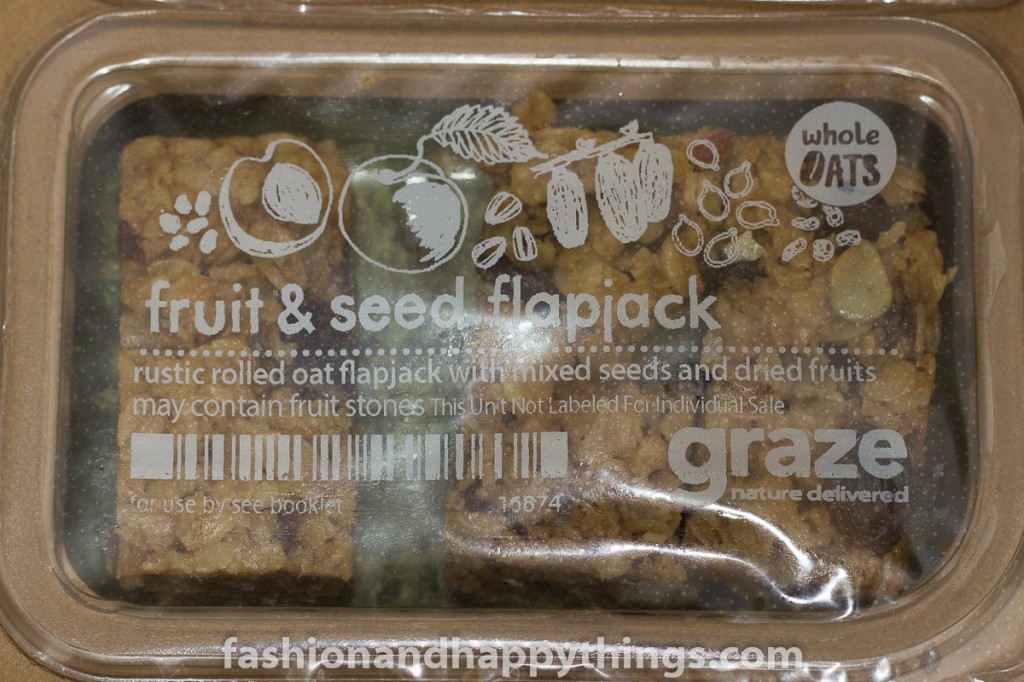 Rustic Rolled Oat Flapjack with Mixed Seeds an Dried Fruits. I was a big fan of this one. It kinda reminded me of a granola bar.
I have a second graze box and a third, but I haven't tried the snacks in those yet, so I'll show them later this week, or next week.