I know it's Monday, and not at all Sunday, but yesterday was my dad's belated birthday party and I forgot to schedule the post to go live while I was gone.
We are finally caught up to now with my outfit photos. These were taken Last Sunday when I was feeling particularly girly. I seriously think it's the new hair cut. I've discovered I don't like it any other way but wavy/curly and I find that I'm dressing that way more often.
Top: F21 Belt: H&M Jeans: Gap Shoes: Sam Edelman Bag: Kate Spade Bracelet: H&M Necklace worn as a Bracelet
This top is seriously the last thing I ever bought from Forever 21, and I honestly forgot it was from there until I checked the tag.
Makeup: Chanel Vitalumiere Aqua, Nars Radiant Creamy Concealer, YSL Shocking Mascara, Nars Blush, The Balm Mary Lou Manizer, Marc Jacobs The Lolita Palette, Hourglass Liquid Lipstick
I curled my hair with the Conair YouCurl Infiniti tapered wand and then brushed it out. This seems to be my go to style, it's my absolute favorite way of wearing my hair since I cut it off. It it's straight I feel like it's a little helmet-ish because of the bangs, and if I put it up I just feel weird because it's short.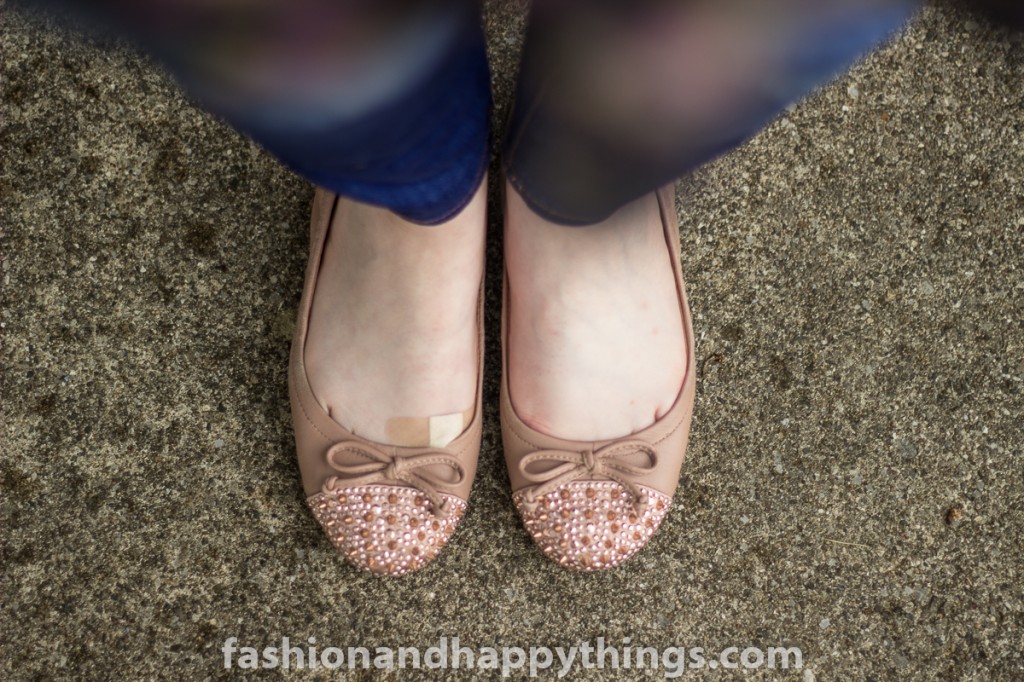 I love these shoes! I've had them for a couple years for now, and they remain favorites. I always feel very princessy and ladylike whenever I wear them.
Do you have anything that makes you feel special when you wear it?