I thought I'd start a new little feature on my blog today, Howl's Haul. I don't know how often these posts will be, but I think they'll be fun. I know there will be a special edition Howl Haul up next week so look forward to that.
Recently I took Howl up to Kenwood, to go to Moochie and Co. We were really just there to browse, but we ended up with a few things.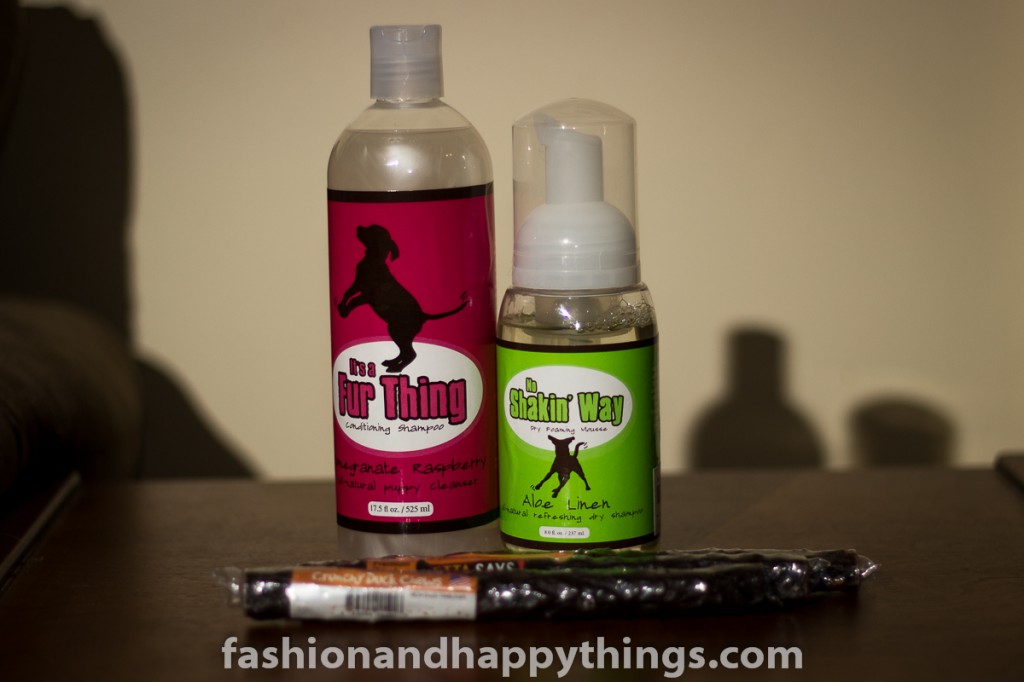 They were having a 50% off sale on Worthy Dog products so since he was running low on his shampoo, and I already knew we loved the Worthy Dog Harnesses, we decided to try it. We went with the It's a Fur Thing Pomegranate Raspberry Conditioning Shampoo and the No Shakin' Way Aloe Linen Dry Shampoo.
These products are amazing, they leave Howl looking and feeling as though he's just had a bath from the Groomer, rather than one at home where I'm clearly not as skilled as they are. They smell absolutely amazing and I'm a bit sad that I didn't pick up more of the scents, because I can't seem to find them online anywhere.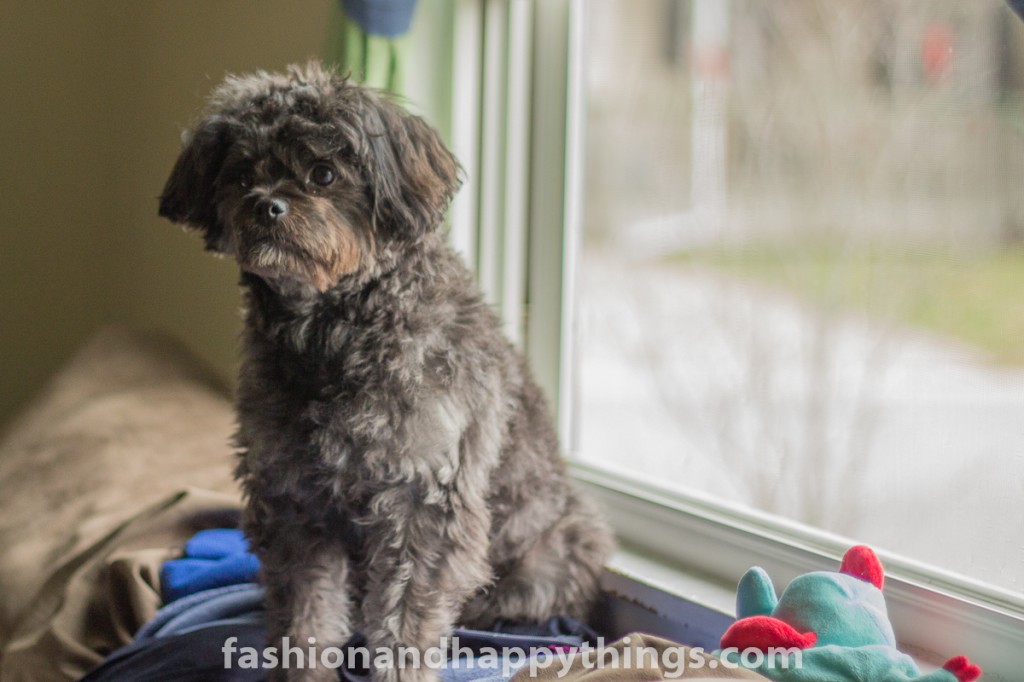 The other things we picked up were a few of the Etta Says! Crunchy Duck Chews. These are some of Howl's absolute favorite treats. He got some in his stocking this past Christmas and they were by far his favorite thing in his stocking. We made sure to pick him up a few more for when he's been exceptionally good or he's had a really "ruff" day.
Don't forget to Subscribe on Bloglovin so you don't miss next week's special edition Howl Haul.