Have I mentioned before how much I love Autumn? Because I really and truly adore Autumn. October is my favorite month, and this year the weather has been perfect. But the best part of Autumn is the clothes. I love Chelsea Boots, and Sweaters.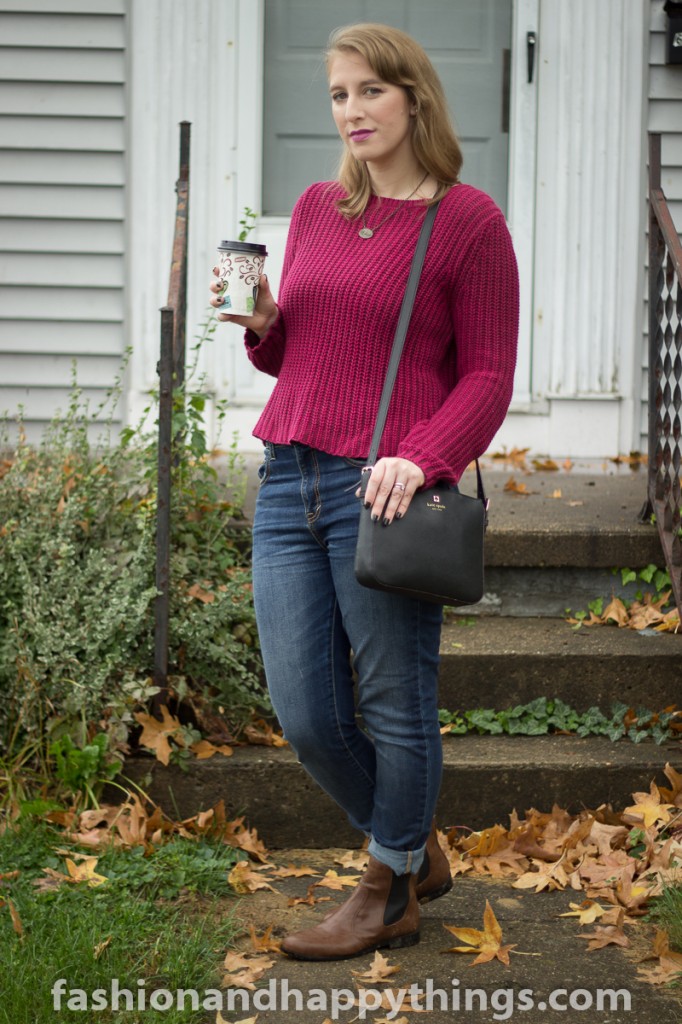 Sweater: Aeropostale, Jeggings: Aeropostale, Chelsea Boots: H&M, Bag: Kate Spade
I wore this to the Library last week. I have to say I'm really pleasantly surprised with Aeropostale's clothing since they revamped themselves. These Jeggings are amazingly comfortable and I adore this sweater.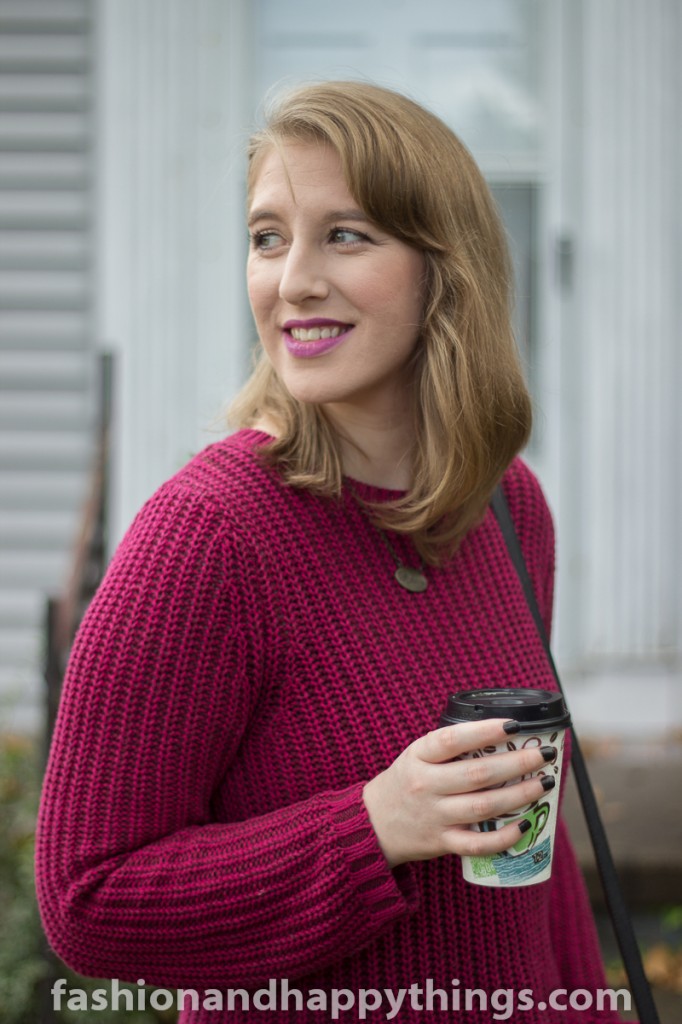 On My Face: Nars Tinted Moisturizer, Hourglass Hidden Concealer, Hourglass Ambient Lighting Blush, Maybelline The Nudes Eyeshadow Palette, Makeup Forever Smokey Extravagant Mascara, Revlon Matte Balm In Shameless.
On My Nails: Maybelline Color Show A Walk In The Park, I can't tell you how surprised I am with this polish. I wore it over a week, with no chips. More about the polish here.
I am absolutely obsessed with this lip color. I had just patted it on my lips lightly with my finger this day, but I wore it full on, on my birthday and I adore it that way too. It's seriously probably the only color I've been wearing.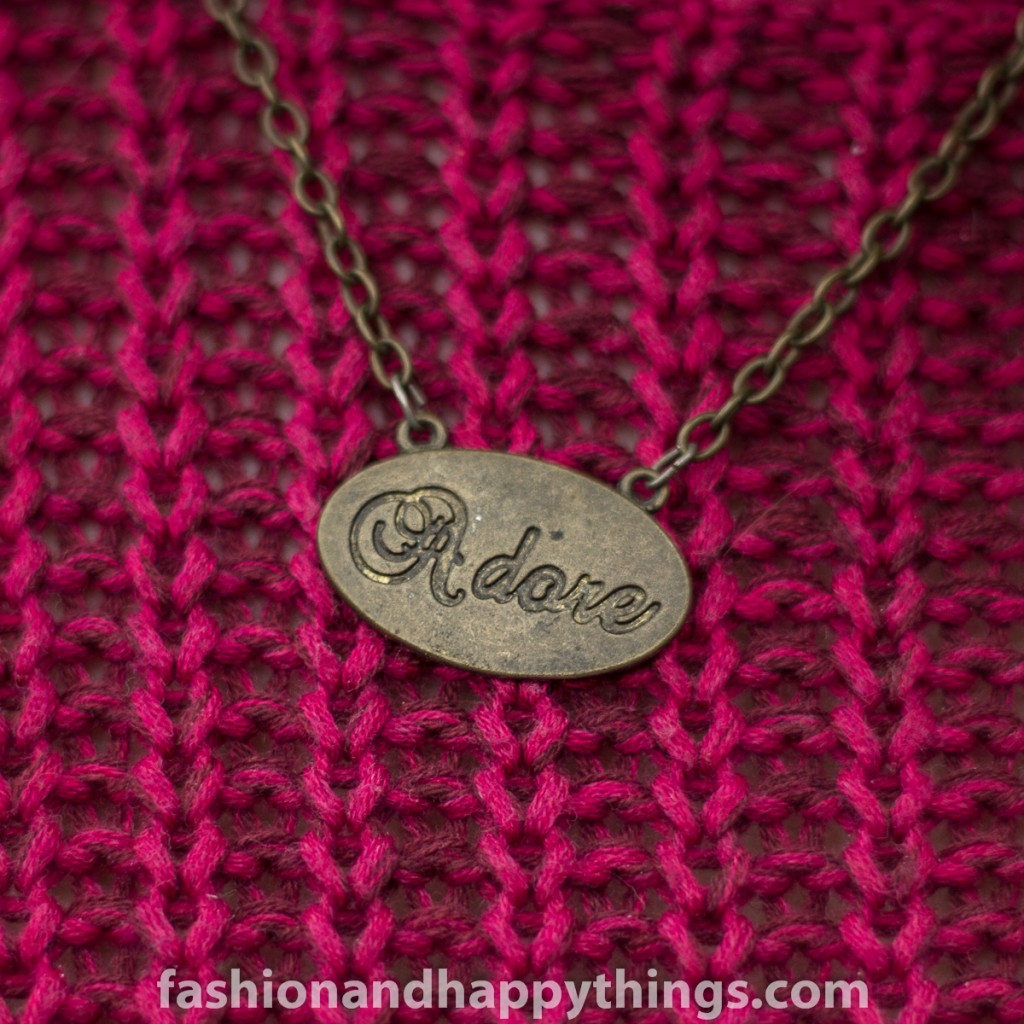 I've had this necklace so long that I don't know where it's from anymore. And I definitely don't wear it enough for as much as I actually use the word Adore.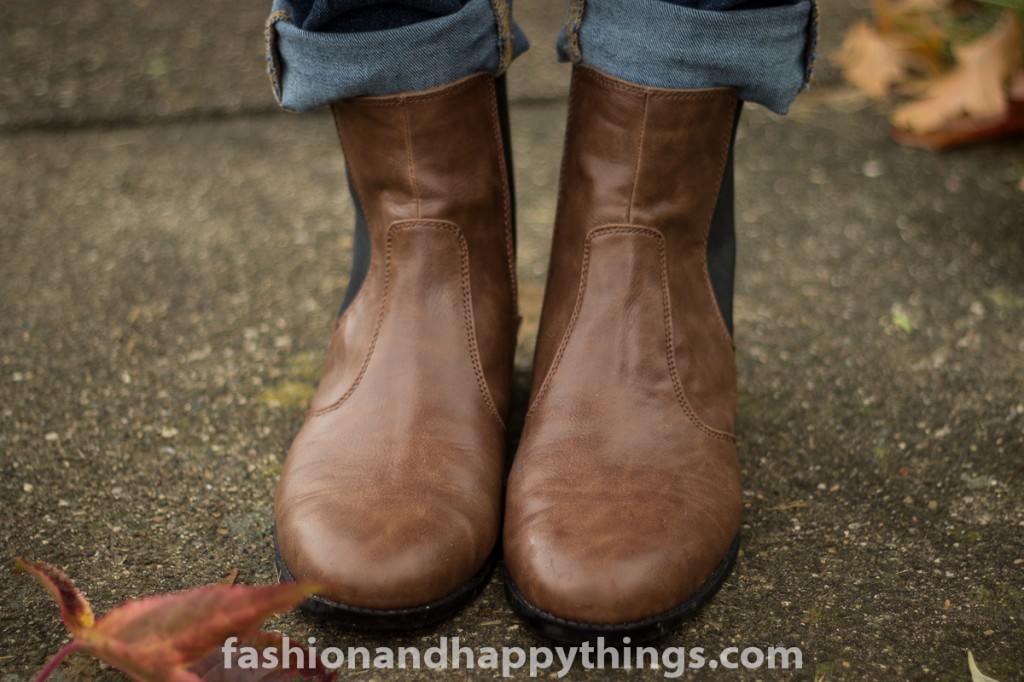 But my favorite part of this outfit was my boots. I'm completely obsessed with them. They're so comfortable and they're the only shoes I want to wear. And I have a lot of shoes. I definitely intend to get a plain black pair of Chelsea boots because they're the most perfect boots ever made.
What's your favorite thing about Autumn?