Remember last week when I said I had a uniform of sorts that I felt extremely happy and comfortable in? I'm kinda repeating it today. And I want to repeat it over and over, I just adore it.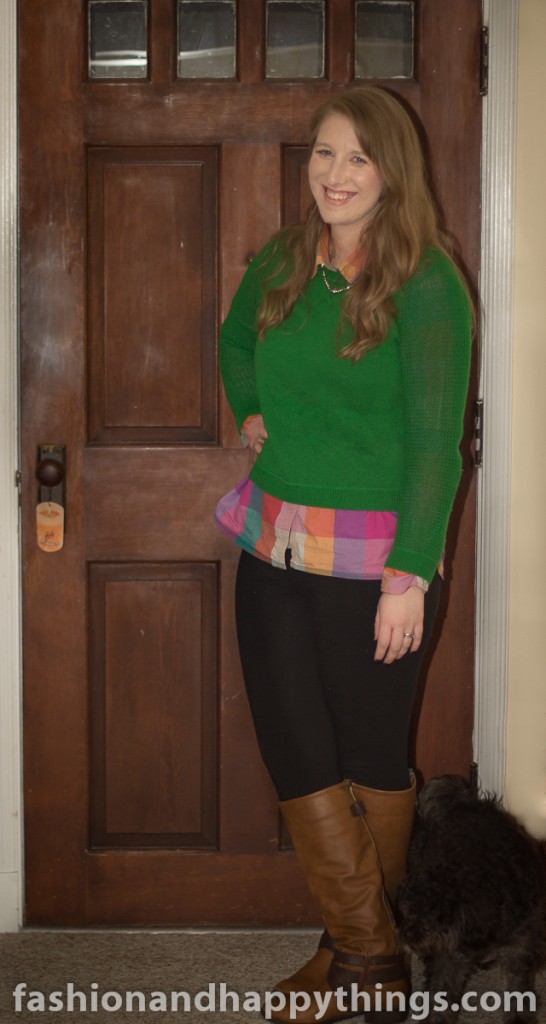 I'm wearing a Madewell Boyfriend Shirt, Gap Mesh Sleeve Sweater, Victoria's Secret Most Love Yoga Leggings, and Pink and Pepper Riding boots. My Earrings are Kate Spade and my Necklace is from H&M.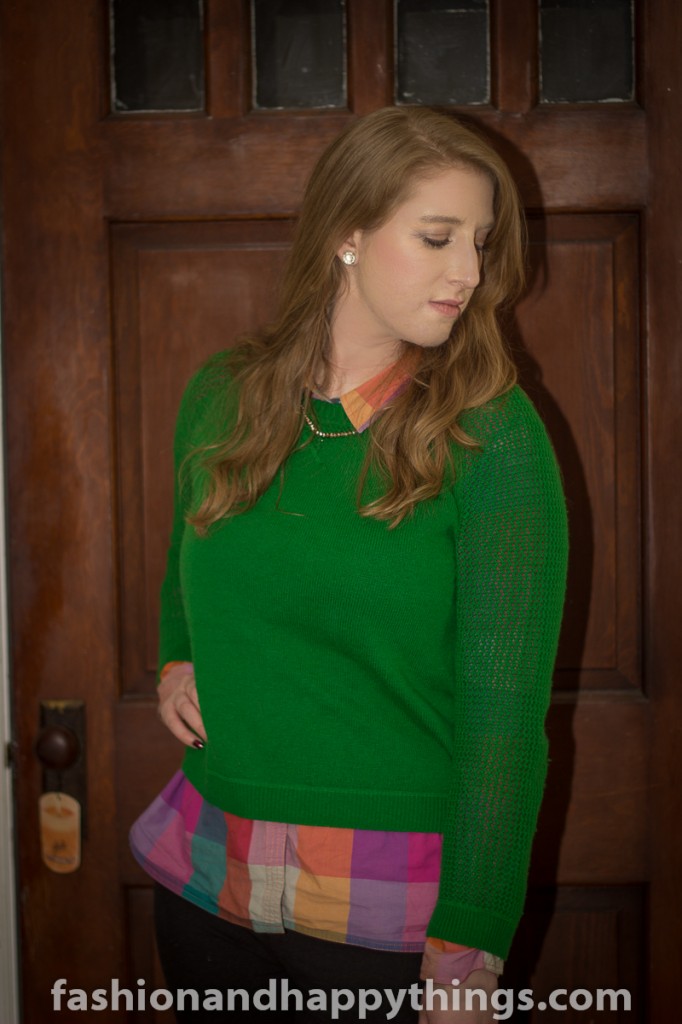 This is my favorite photo of the entire set.
On My Face: Nars Sheer Glow, Nars Radiant Creamy Concealer, Nars Blush, Lancome Color Design Eyeshadows, Benefit Watts Up, YSl Babydoll Mascara, Pixi Tinted Brilliance Balm.
Nails: Lancome Vernis In Love
Hair just washed and air dried.
The Lancome Polishes are some of my absolute favorite polishes. I have 3 of them and can promise that you should be looking forward to a review coming soon.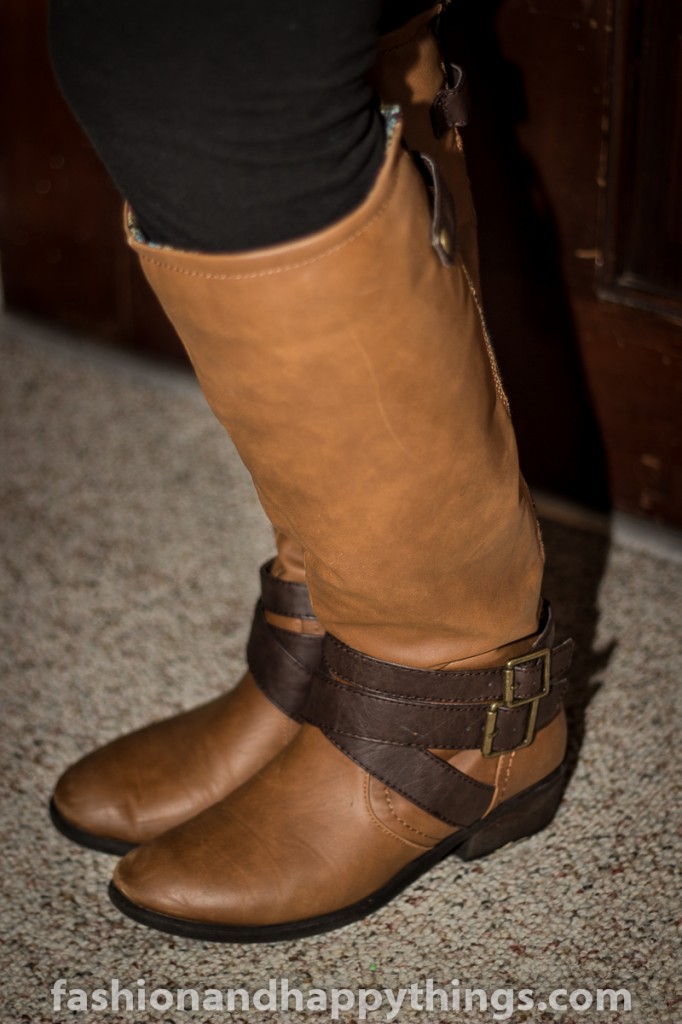 Normally I'd be upset when my shoes started to get scuffed but I'm actually loving the way these are aging.
I hadn't realized how long this shirt was before, so I'm actually really happy with it. I know it looks a bit short in this pictures but that's just the way I'm twisted.
It's starting to get really cold outside, so I'll be taking most of my outfit photos inside now. Hope you like this door and it's little glad air freshener that somehow got randomly hung there. Seriously I don't even know how that happened. I'll probably do photos in front of the tree after I put it up.