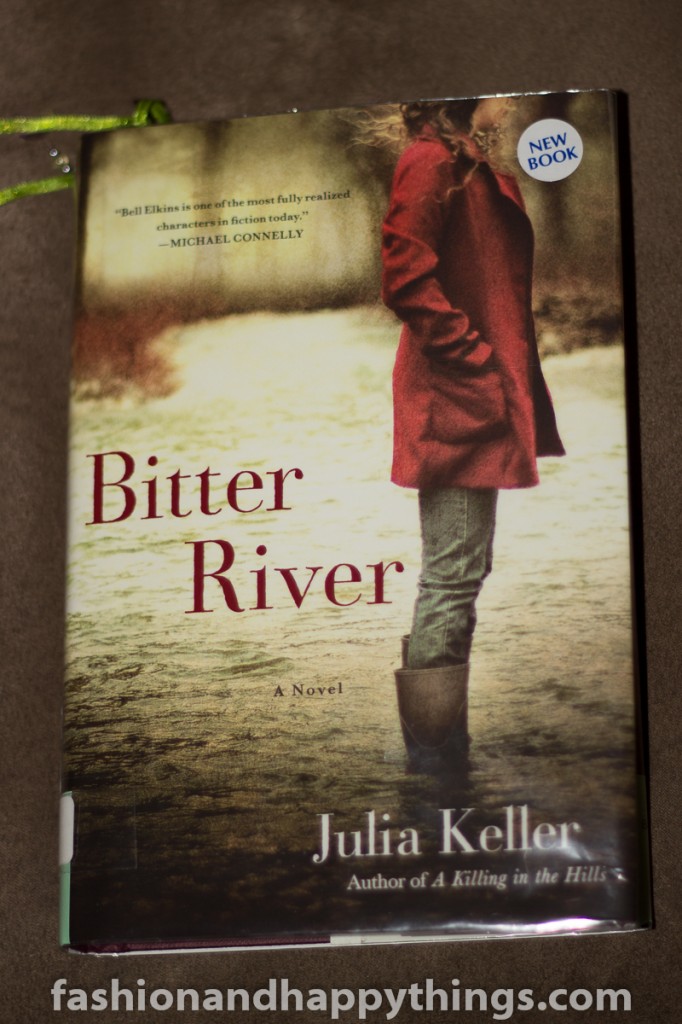 This weeks book is Bitter River by Julia Keller. This book is about Bell Elkins and is the second in a series, but it's thankfully one of those series where each book can stand on it's own, and honestly I didn't realize it was in a series until I was over halfway through the book and they mentioned something that seemed like they wouldn't have said it unless it was in another book.
This book begins with the body of 16 year old Lucinda Trimble being found in her car in Bitter River. What starts out looking like an accident turns out to be murder and it's up to Bell Elkins and Nick Fogelsong to find out who killed this young girl. But then a friend from Bell's past shows up and terrible things start happening to her town. Is it her friends fault that these horrible things are happening in the small town of Acker's Gap, or is it all just one big coincidence?
I absolutely adored this book. Honestly, I picked it up because of the cover. I walked past it twice, but it the cover kept catching my eye and I just had to pick it up and I'm so glad I did. I loved Bell, I loved the story and I adored the way it's written. I'm definitely going to be picking up the first book A Killing In The Hills because I really ended up attached to the people in the town and I want to know more about them.
Final Verdict: if you like mystery novels and thrillers, then I fully recommend this book. Bitter River was absolutely one of my favorite books I've read this season.
I decided to base my outfit off the cover of this book. I don't have a red coat, but I've been wanting one ever since I saw the one on the cover. So instead I wore: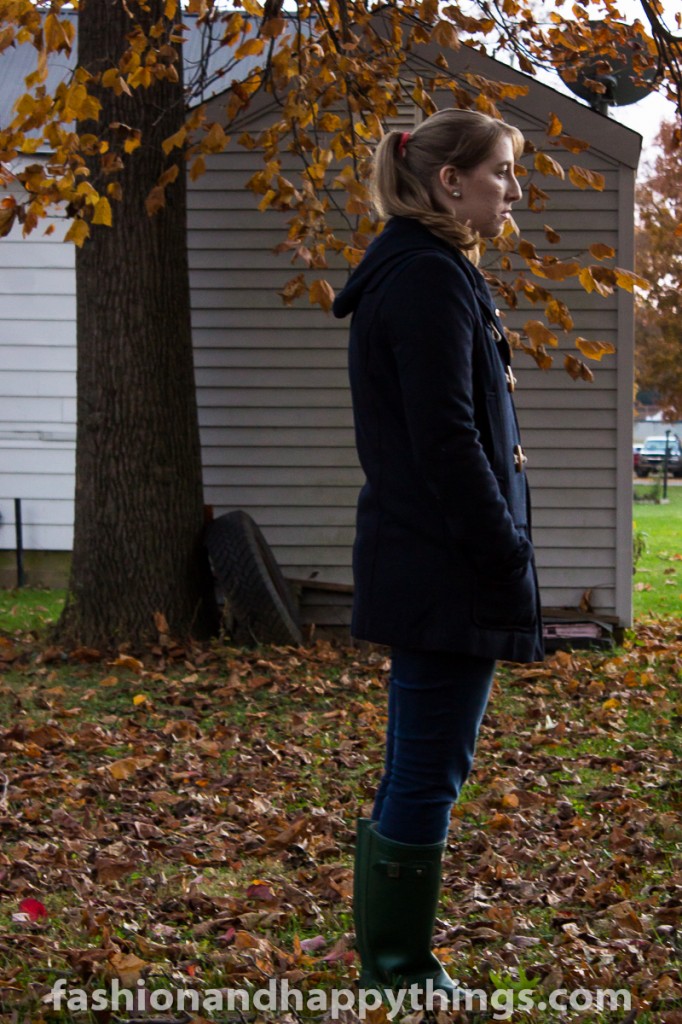 Navy Blue Toggle Coat from Delias, Gap Legging Jeans, Hunter Huntress Boots in Green. My earrings are Kate Spade and my Hair tie is from Emi-Jay
This sunday's outfit post will be what I was wearing underneath the coat.