A little while ago it was super warm, so I took advantage of it and wore one of my favorite dresses.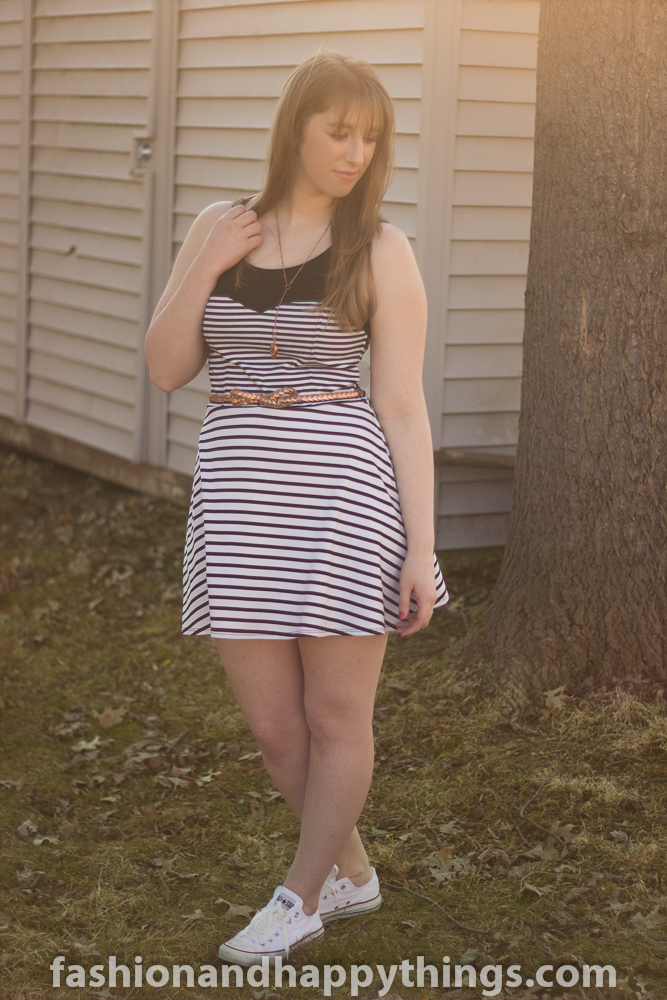 Dress: Olsenboye
Belt: H&M
Shoes: Converse
Necklace: Jewelmint
On My Face: Nars Pure Radiant Tinted Moisturizer, Hourglass Hidden Concealer, Rimmel Scandaleyes Eyeliner, YSL Shocking Mascara, Hourglass Truth Lipgloss, Lancome Metallic Taupe Eyeshadow
Hair: Redkin Pomade, Paul Mitchel Smoothing Serum and I roughly flat ironed it.
I felt really good this day, it was the first warm day in a while and I was really thankful for it. I love winter. But I love spring more, because Spring means rain, and I adore rain.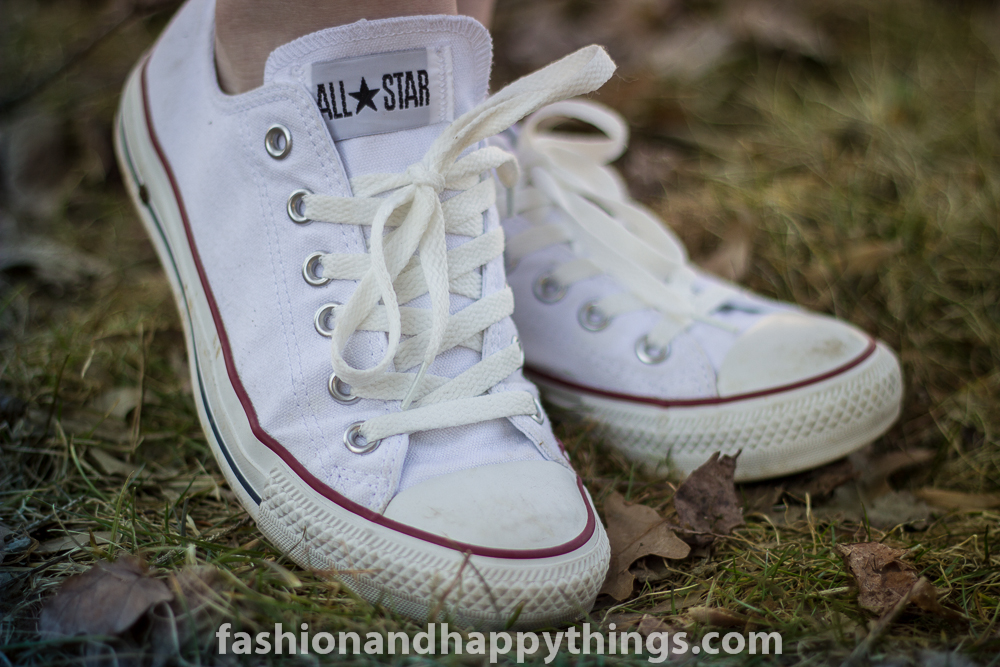 I bought these white converse last year and I ended up loving them so much more than I do my black pair. They're just so fun and classic. I don't mind that the toes are scuffed a bit because that cleans up easy, but they have already been through the wash twice because I'm such a klutz.
Which season is your favorite?