Recently I decided to do some experimenting and ended up completely changing my hair color.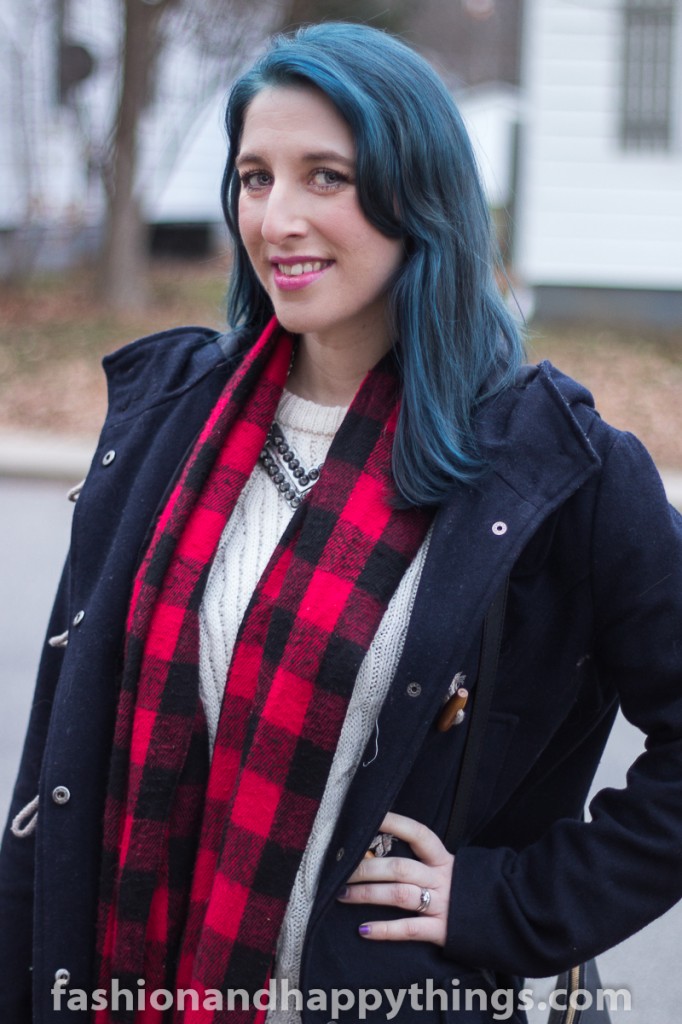 Coat: Delia's (going out of business, so check out their sales) Scarf: Forever 21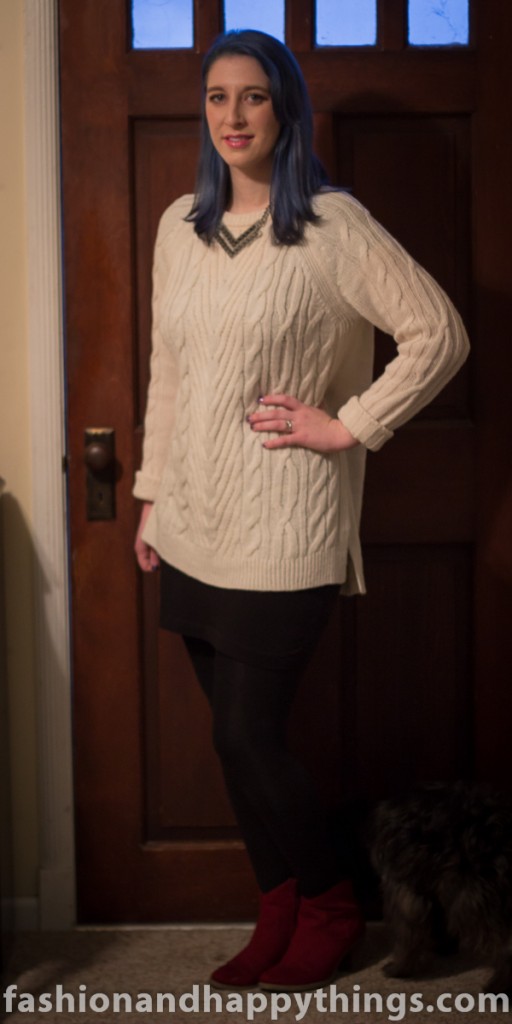 Sweater: H&M (same one from my last post, I don't care if that's a faux pas it's such a cozy sweater) Dress as skirt: H&M Tights: HUE Booties: Old Navy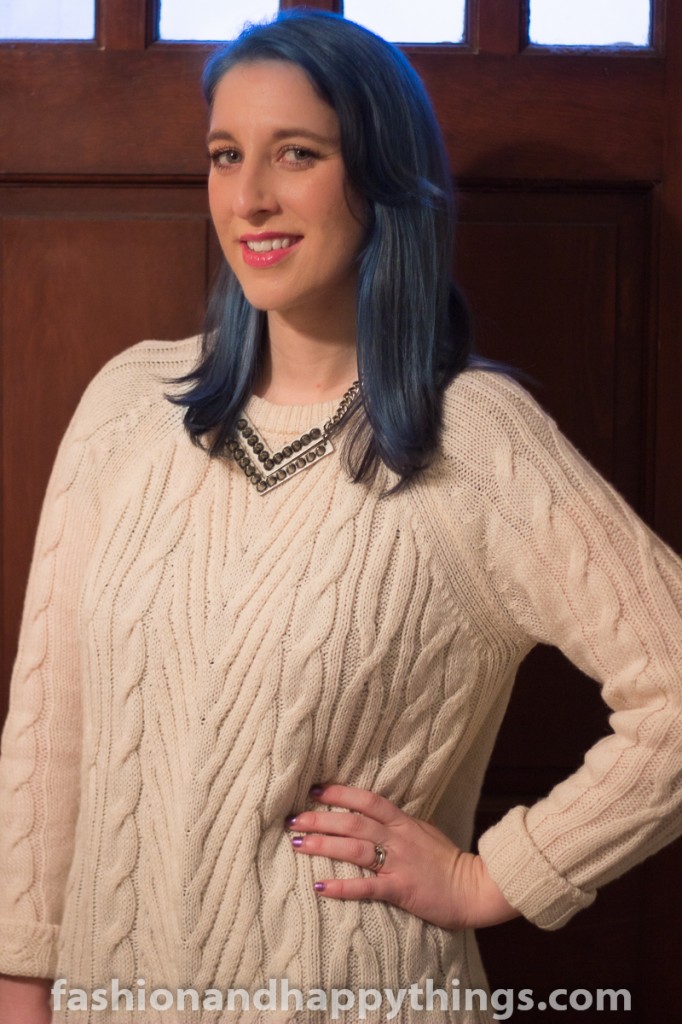 On My Face: Nars Tinted Moisturzier, Nars Deep Throat Blush Marc Jacob The Lolita Palette, Makeup Forever Lipstick, Smashbox Ultra Violet, Hourglass Rose Liquid Lipstick,
Necklace : H&M
Nails: Nails Inc
I'm really in love with the blue shade, and it's a good thing to because it was a huge hassle to get here from purple.
What color would you dye your hair?