Welcome to Fashion and Happy Things new look! Grab a cup of tea or coffee and get cozy and stick around.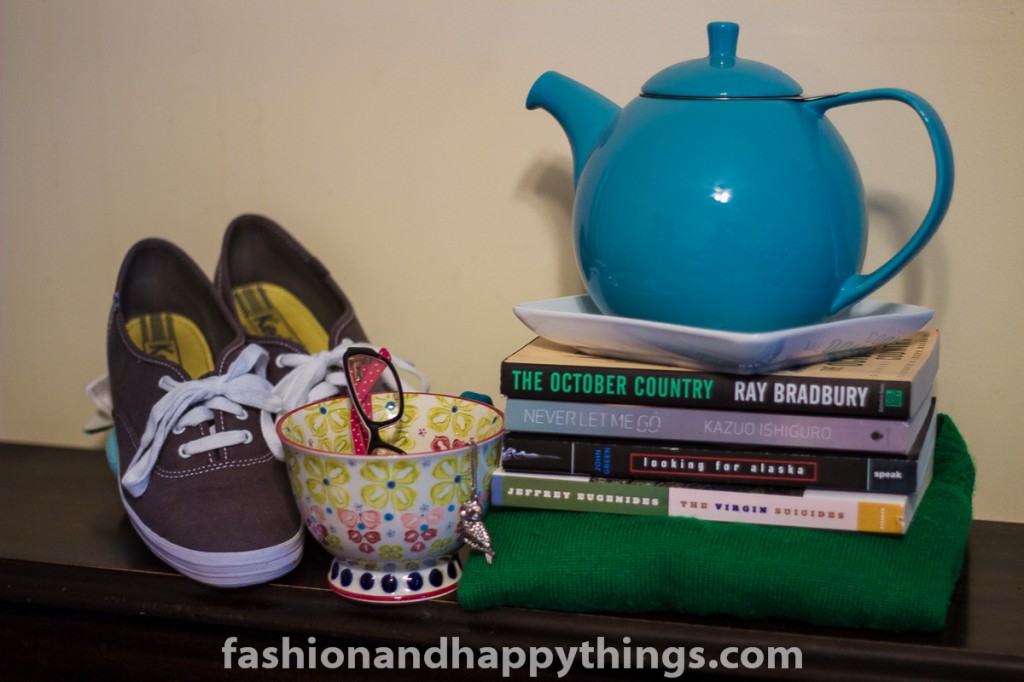 In September it will be 5 year since I started Fashion and Happy Things, and 2 years since it's last makeover. I watched Taylor Swifts Live Stream on Monday and what she said about making an album every two years really stuck with me. Two years is enough time to change the way you dress, change your hair, change the kind of music you like. I've changed a lot in the last two years.
I want Fashion and Happy Things to represent me, as I am now. Somethings will never change, but the things you see in the image above, and the things in my header image are my absolute favorite things right now. I still love Sweaters, but instead of loose oversized cardigans, I'm loving fitted crew necks. I'm still obsessed with books, but I'm less into vampire books than I was. Instead of gushing over Ballet Flats, I adore Keds and Boots. I still drink way more tea than healthy, but I'm fruity teas and relaxing teas rather than black teas. And of course I changed my hair.
I really feel like these things represent me. I feel like I've changed so much, but I've somehow stayed exactly the same. Let me know in the comments what you think of the changes around here.