I've been sick for a little over a week, which means I've been wearing lounge wear since my last outfit post. So when I woke up on Saturday and it was crisp and I was feeling a bit better, I decided that proper clothes were in order and I pulled out my favorite skirt.
I'm wearing a White Oxford from Gap, Camel Tie Back Sweater from Loft, Plaid Leather Trimmed Skirt from The Limited, Hue Black Tights and Studded Asos Booties.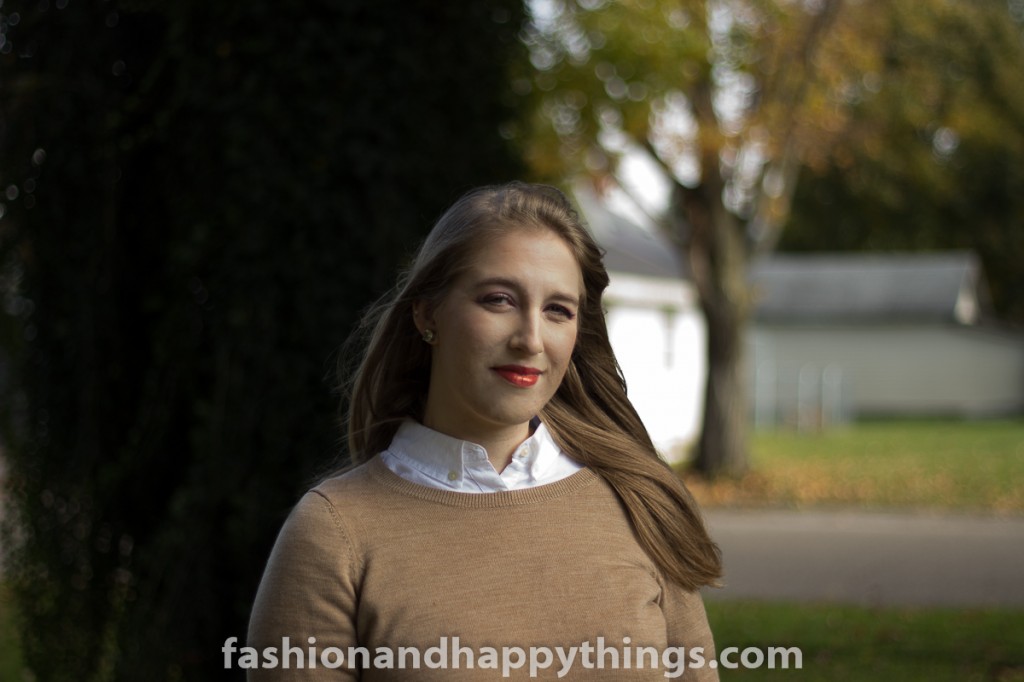 For my Jewelry I only wore my Kate Spade Gumdrop Earrings.
On My Face: Nars Sheer Glow in Siberia, Nars Radiant Creamy Concealer in Vanilla, Nars Blush in Deep Throat, various Lancome Eye Shadows, Urban Decay 24/7 Liner in Bourbon, Benefit Watts Up, Benefit They're Real, Lancome Rouge In Love Lipstick in Madame Tulip.
I adore these booties, they're probably my favorite shoes ever, and they're so comfortable.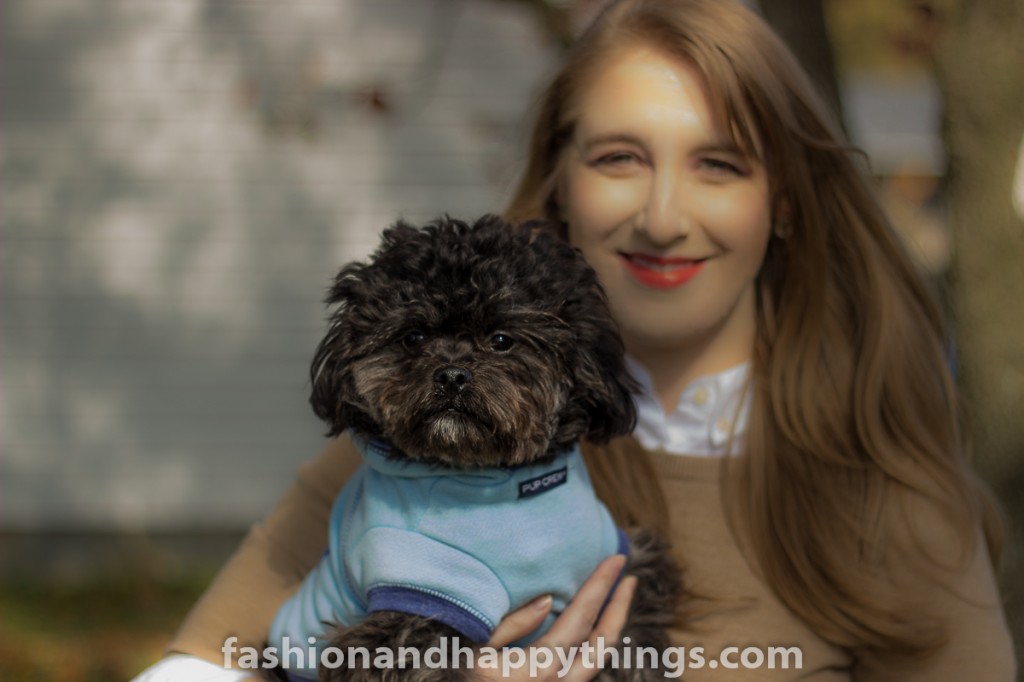 Here's Howl looking quite dapper in his hoodie. I love him in little shirts and things like that, but this is one of my favorites, next to his raincoat which is just plain adorable.
Since this post is going up late, I've decided to include some of the better outtakes, because we all know I don't look this fabulous on the first try.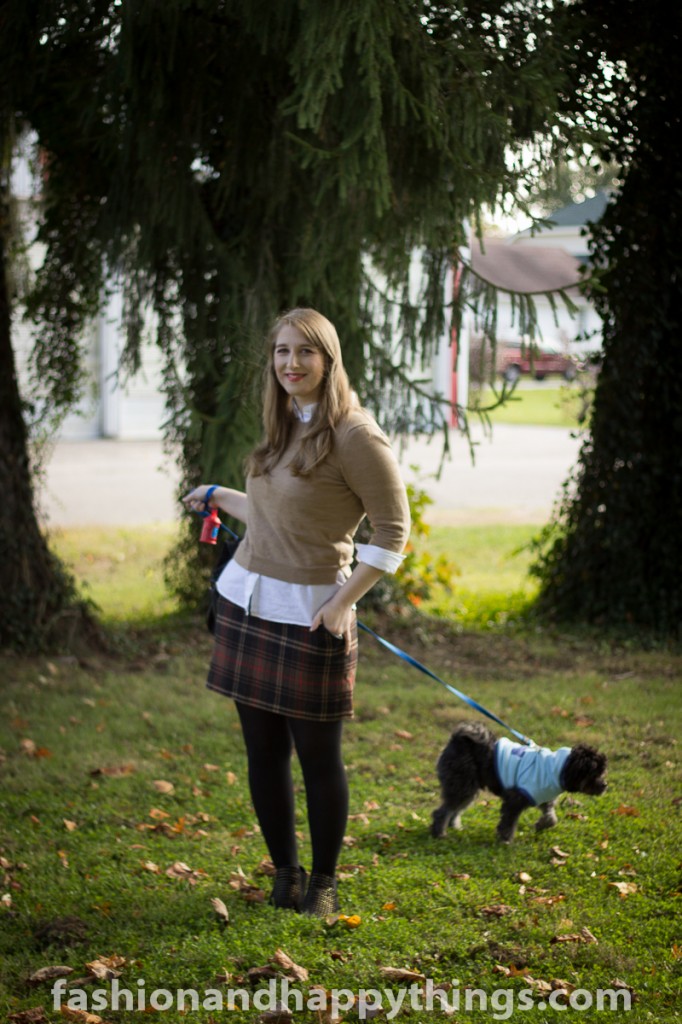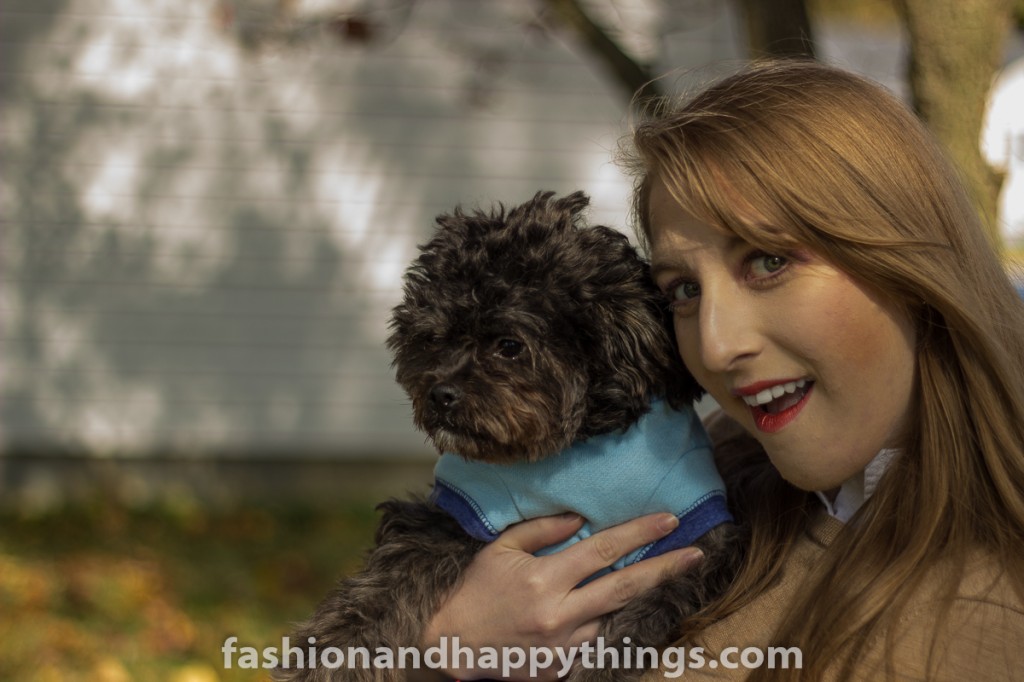 and I'll end on an adorable outtake, Howl blinking during his close up: