This post was meant to go up yesterday, but I am at the mercy of my photographer (my husband) and sometimes he gets super busy, and my photos get pushed to the wayside. I finally managed to get him to edit them, so here's my what I wore for my birthday post.
I don't know if you'll remember but I said I wanted to recreate this outfit that Emma Stone wore this year. I knew we were going to have a really laid back day, so I wanted my outfit to be nice but super laid back as well.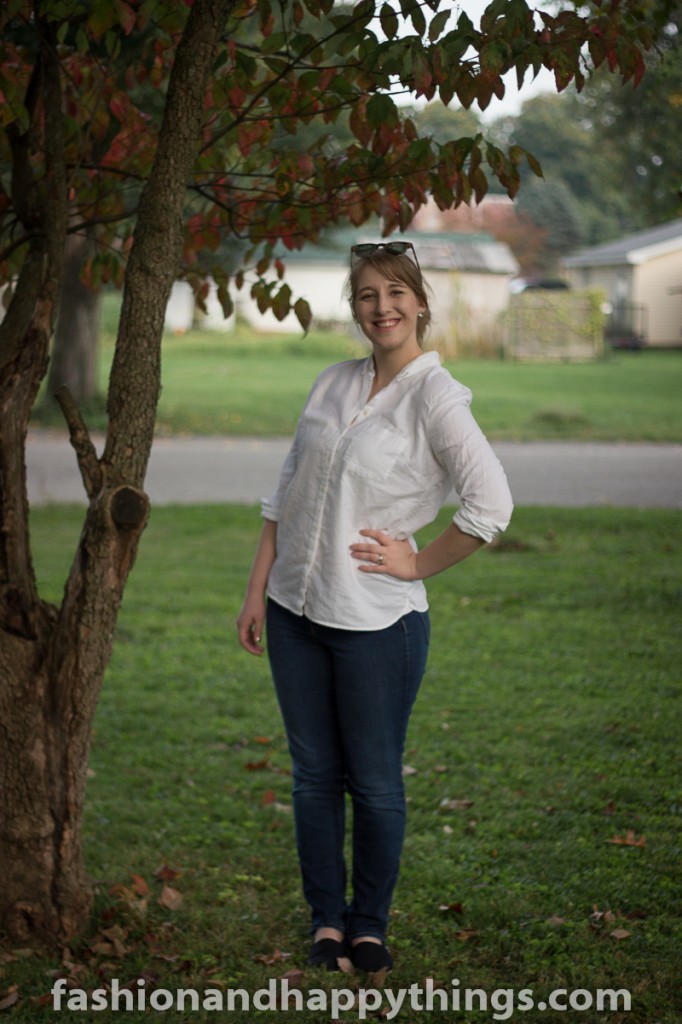 I wore this Gap Fitted Boyfriend Shirt in White with Gap Legging Jeans (mine have zips at the ankle) and Toms.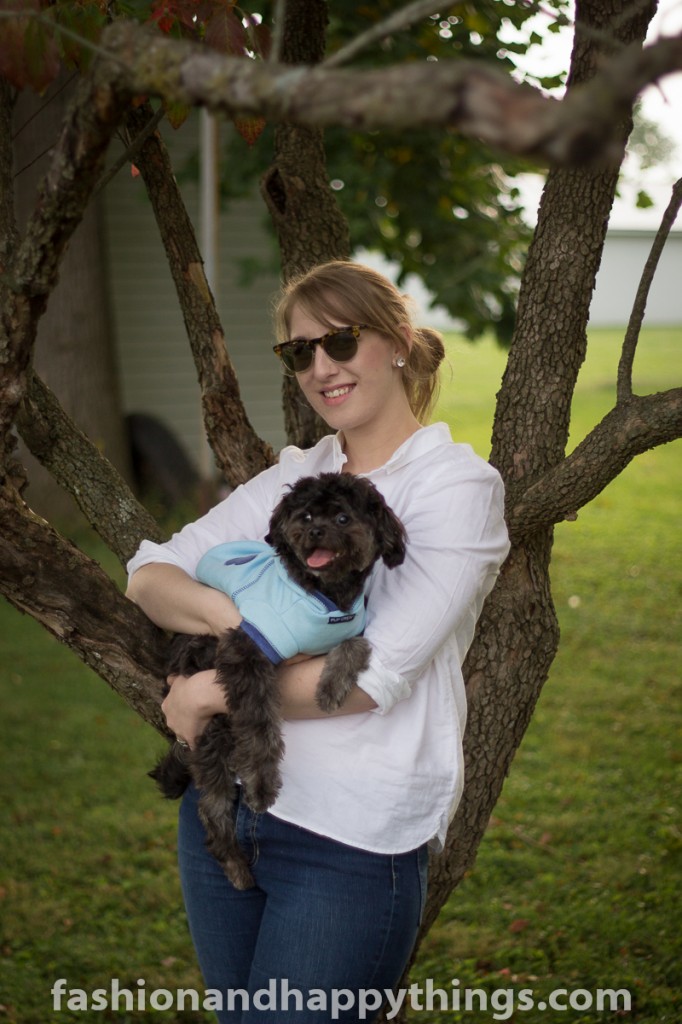 I also wore my Madewell Drifter sunglasses and for my hair I pulled it up in a low messy bun and swept my blunt bangs to the side. I actually really liked them this way and haven't stopped wearing them that way since. My earrings are my Kate Spade Small Square Studs in Silver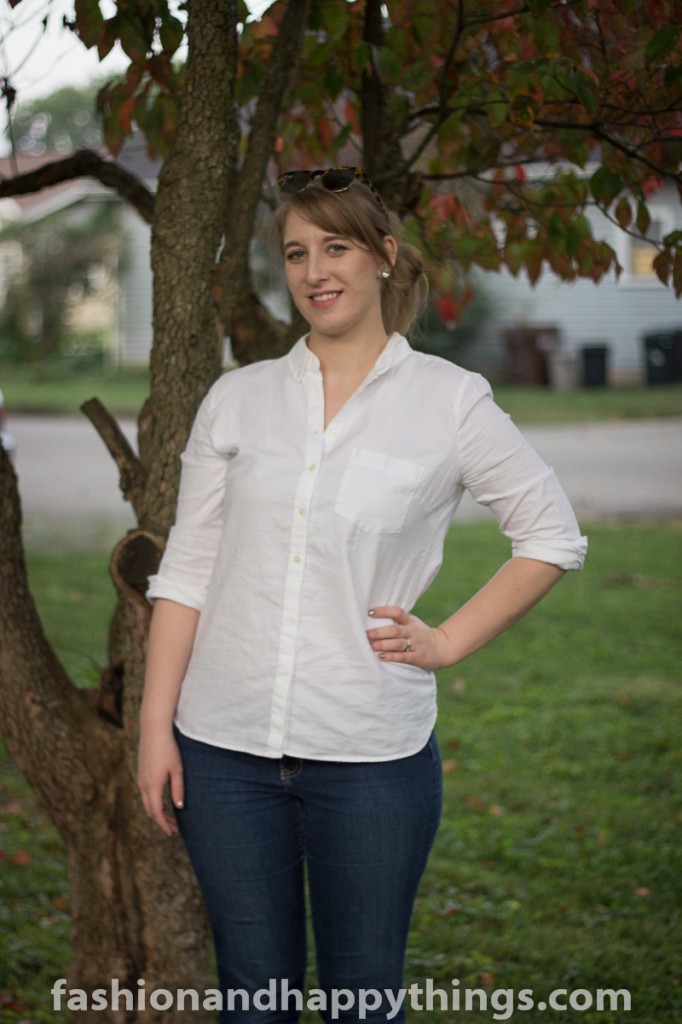 On my face I wore: Nars Sheer Glow Foundation in Siberia, Nars Radiant Creamy Concealer in Vanilla, Nars Blush in Deep Throat, Lancome Eyeshadow in Metallic Taupe, Urban Decay 24/7 Glide On Eye Pencil in Bourbon, Benefit Watts Up Highlighter, Benefit They're Real Mascara, YSL Volupte Sheer Candy in #9 Cool Guava and Makeup Forever HD setting powder.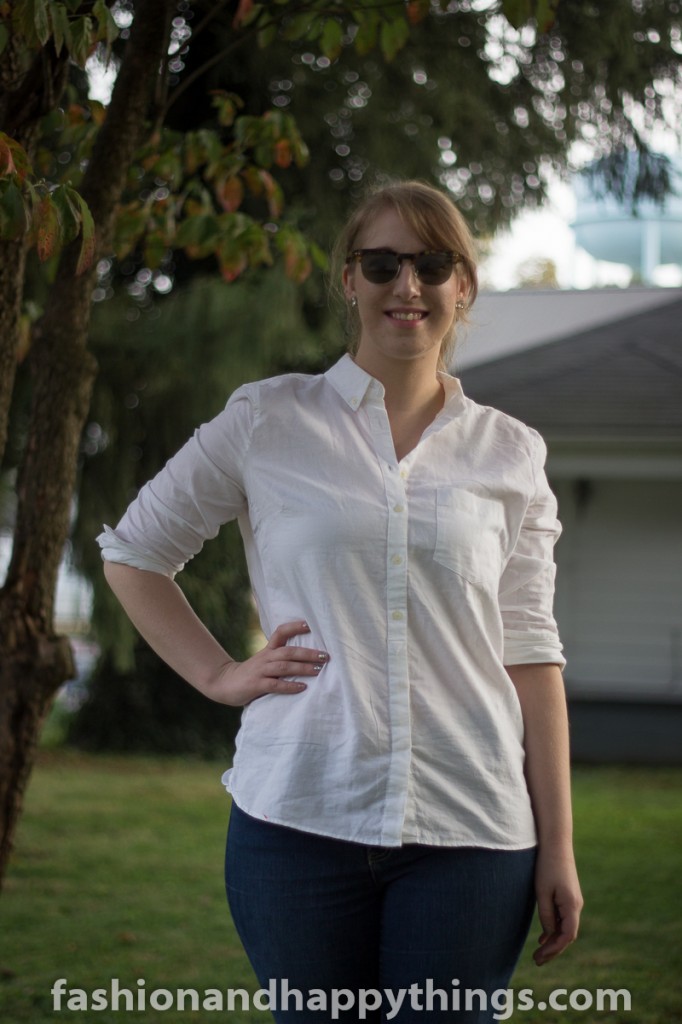 I was completely in love with this outfit. It was absolutely perfect for the day, and I managed (with the help of an apron) to keep my white shirt white during meal times which is an amazing feat for me because I'm insanely klutzy.
I'll be doing a post on what my husband and son got me for my birthday very very soon so be on the look out for that.