My husband got me the Kate Spade Cove Street Irini for Valentines Day last year, and I decided it's time to show you what's in my bag.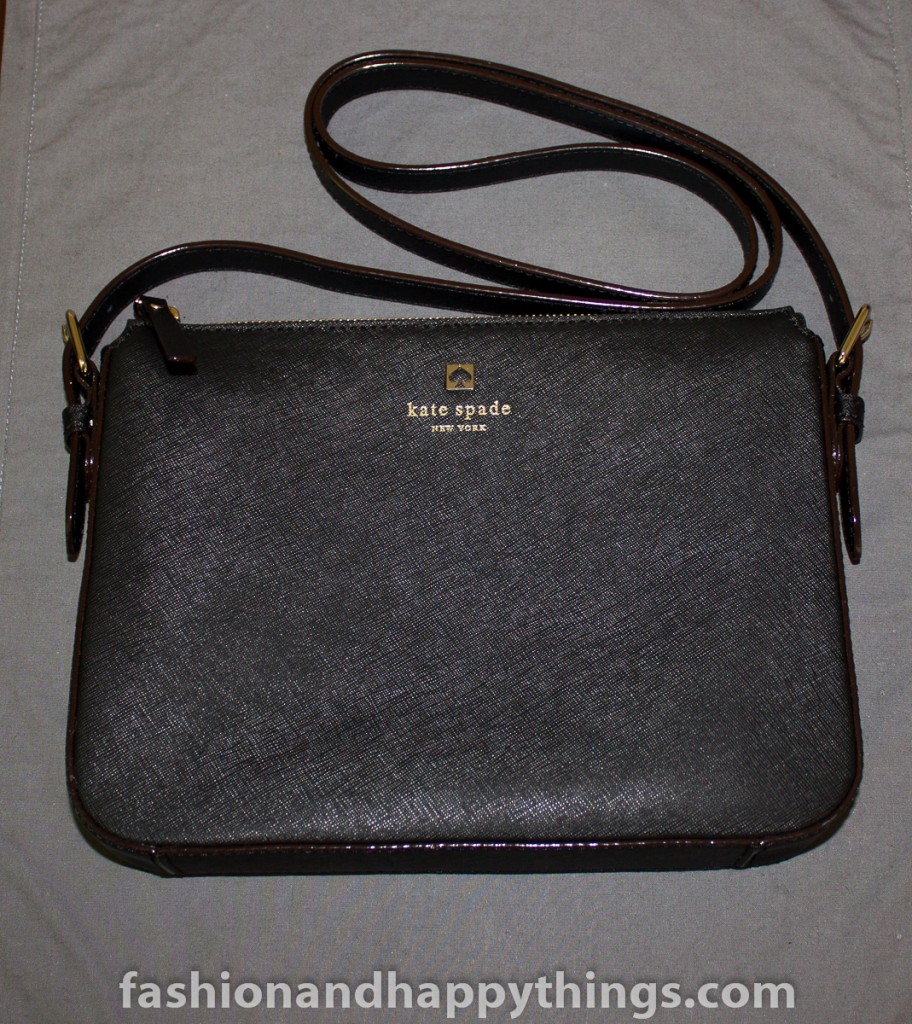 This is actually a much smaller bag than what I normally carry so it's taken me a while to figure out exactly what I need and don't need.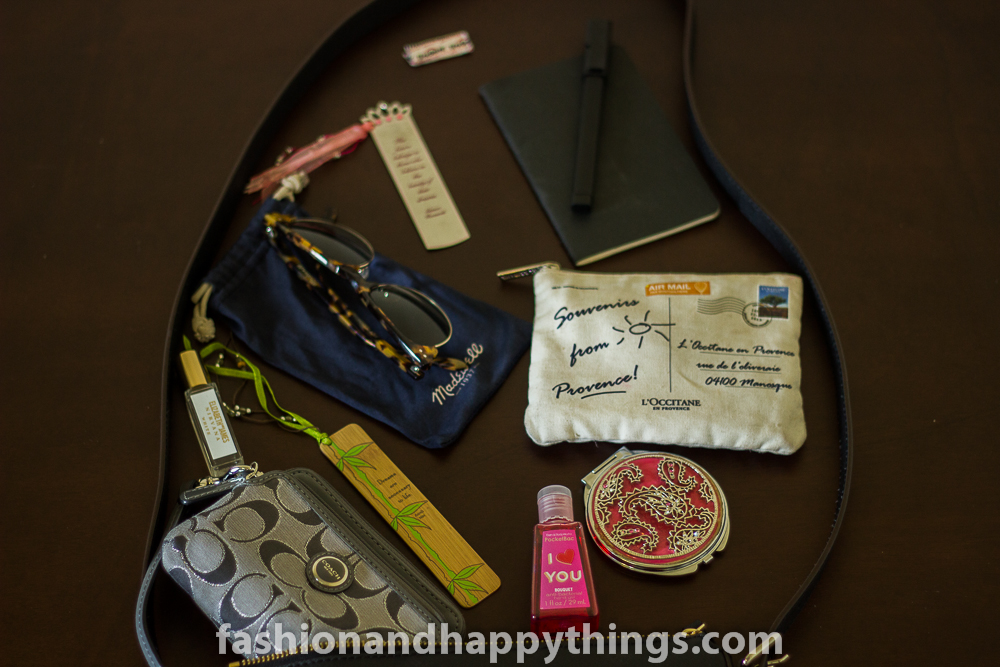 I have my Coach Double Zip Wristlet,Elizabeth and James Nirvana, 2 bookmarks, Madewell Drifter Sunglass, a random piece of Trident Gum from my Aunts Wedding, Moleskin Notebook and Pen, a L'Occitane makeup bag, compact mirror that was a gift from a friend and a Bath and Body Works Pocket Bac.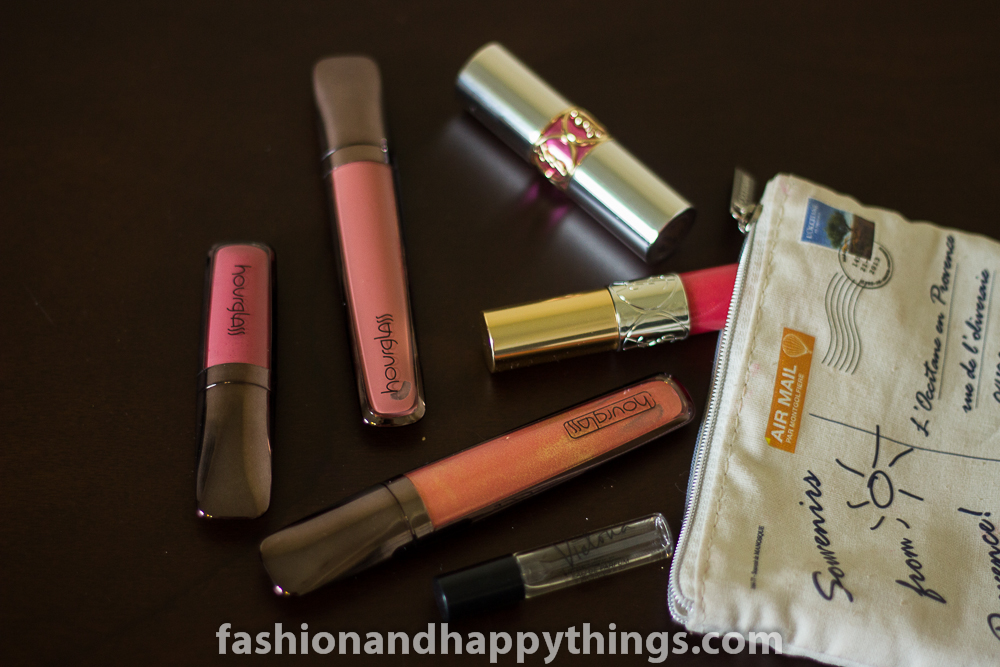 In the L'Occitane bag I carry my Hourglass Opaque Rouge Liquid Lipstick in Rose, Hourglass Extreme Sheen Lip Glosses in Truth and Lush, YSL Gloss Volupté in Grenade Pépite, YSL Volupté Sheer Candy Glossy Balm in Cool Guava and a Victoria's Secret Mini in Victoria.
It's amazing to be able to carry around so little. If I need to I can fit a book inside, but I only carry a book with me if I'm going to be waiting for a long period of time.
What are your must haves in your bag?