It's not Sunday, I know. It's not even Monday or Tuesday anymore. It's freaking WEDNESDAY! Where have I been? In bed, with migraines. Or not home. But I'm here now, with a pretty awesome outfit. I went shopping with my parents last week to pick up some pieces to put in my Halloween Costume, and then ended up getting home, looking at what I bought and realizing this is just everyday wear for me. So I wore it.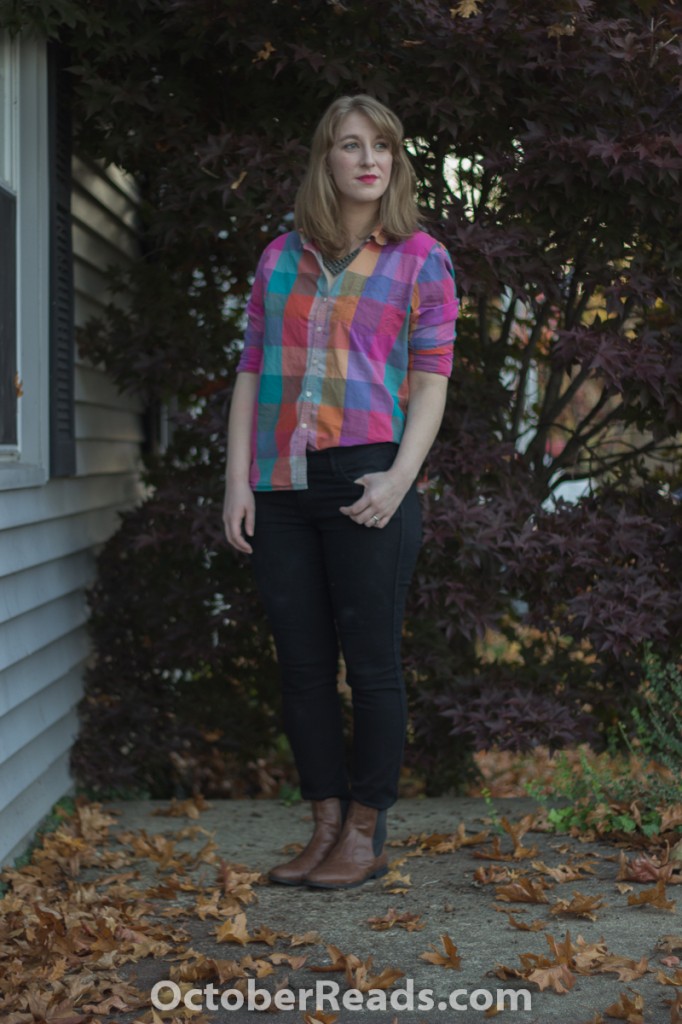 Shirt: Madewell, Jeans: H&M, Shoes: H&M I love this outfit, but I absolutely hated my hair. I couldn't get it how I wanted it, but it wasn't awful enough to justify a bun. However, I love these jeans. They were $10 at H&M and I was going to rip the knees out, but I changed my mind. I love them just they way they are.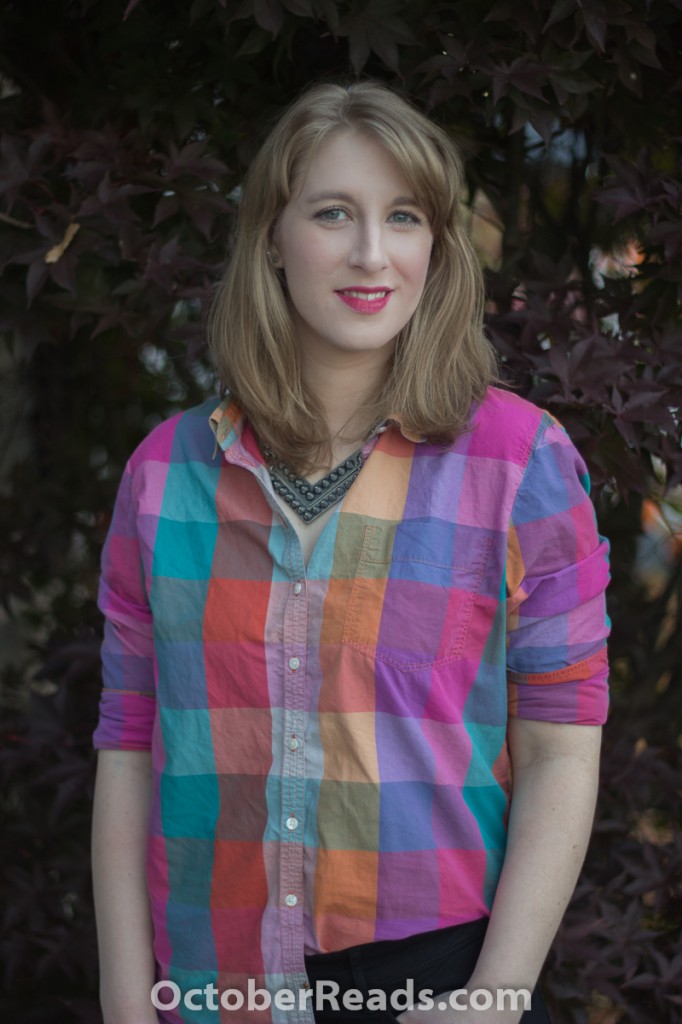 I still love this shirt, I've had it for a couple years now, but Madewell really is worth the cost. It's held up so perfectly.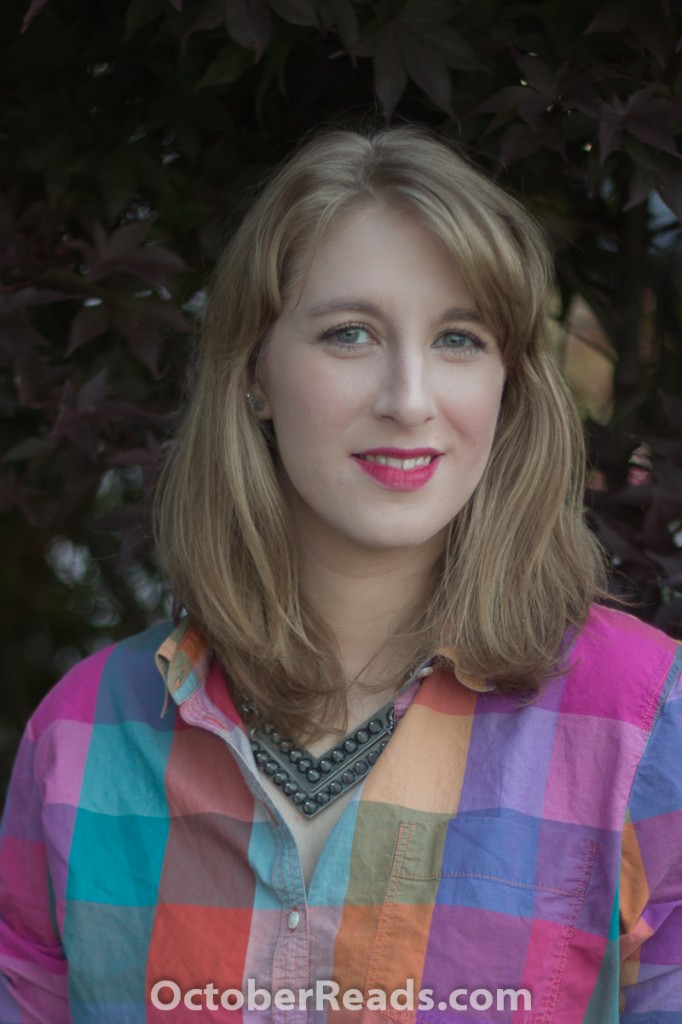 On My Face: Rimmel Stay Matte Foundation, Maybelline The Nudes Shadows, Makeup Forever Eyeliner and Mascara, Hourglass Blush, The Balm Mary Lou Manizer Revlon New York Scene Lip Color.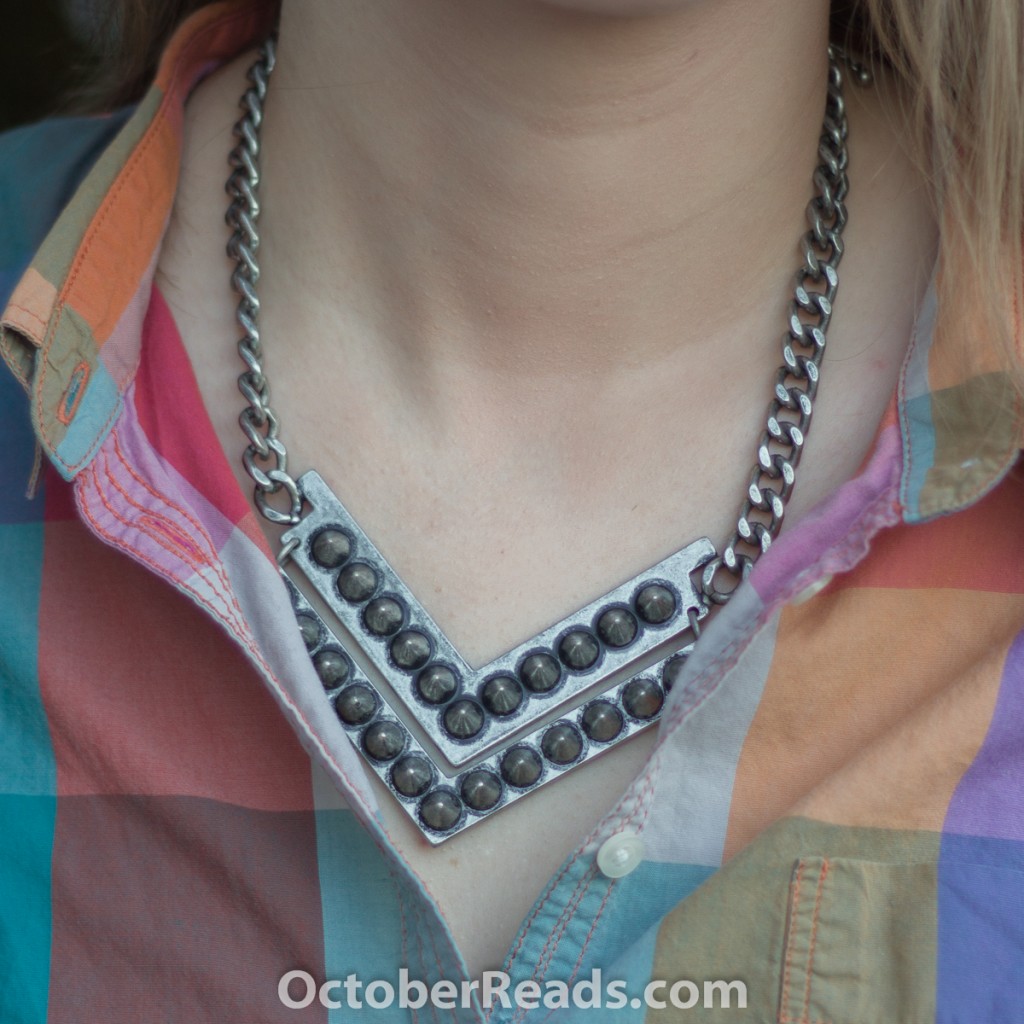 Necklace: H&MI am completely obsessed with this necklace, which in the store was the costume-y bit that I purchased. But then I got it home and realized it's actually just stupidly cute. So it's now everyday wear. But my "costume this year wasn't ever overtly costume-y so I guess there's really no harm in it.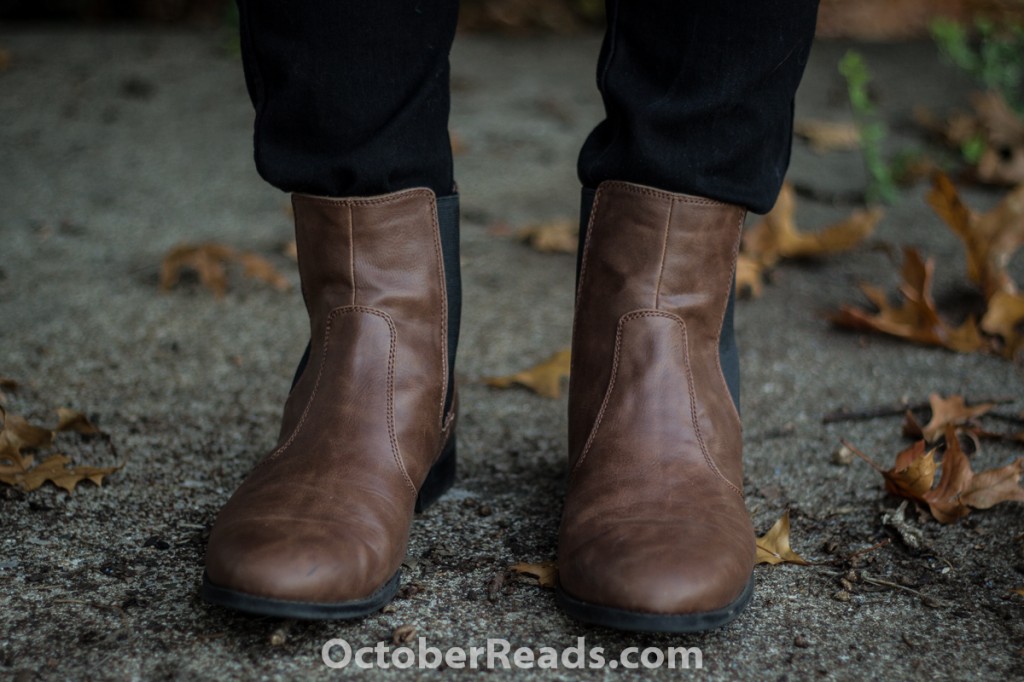 The only fault with these pants is the ankles aren't tight enough, but I can fix that. Have you ever bought something for Halloween and ended up using it for not Halloween?