I've been outrageously impatient for spring weather, there's been more snow at the end of this winter than there has been the rest of winter, but thankfully it's recently been warmer.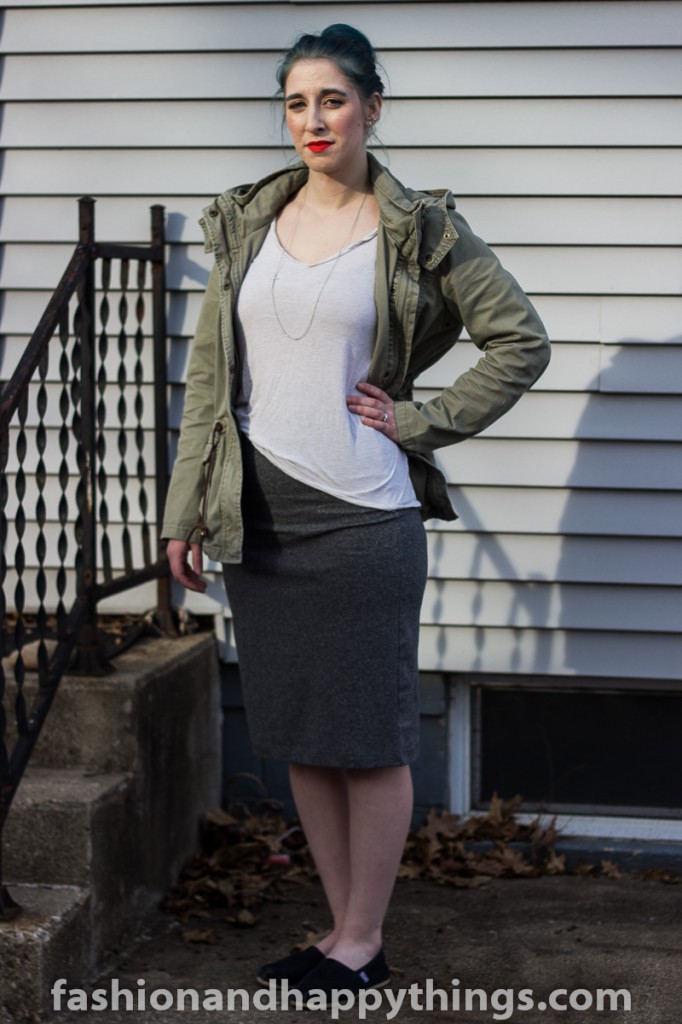 Top: H&M, Skirt: H&M, Jacket: H&M Shoes: Toms
I love this skirt, my cousin bought it for me from H&M the last time we went shopping together. It's a high waisted jersey midi skirt and it's really comfortable to wear.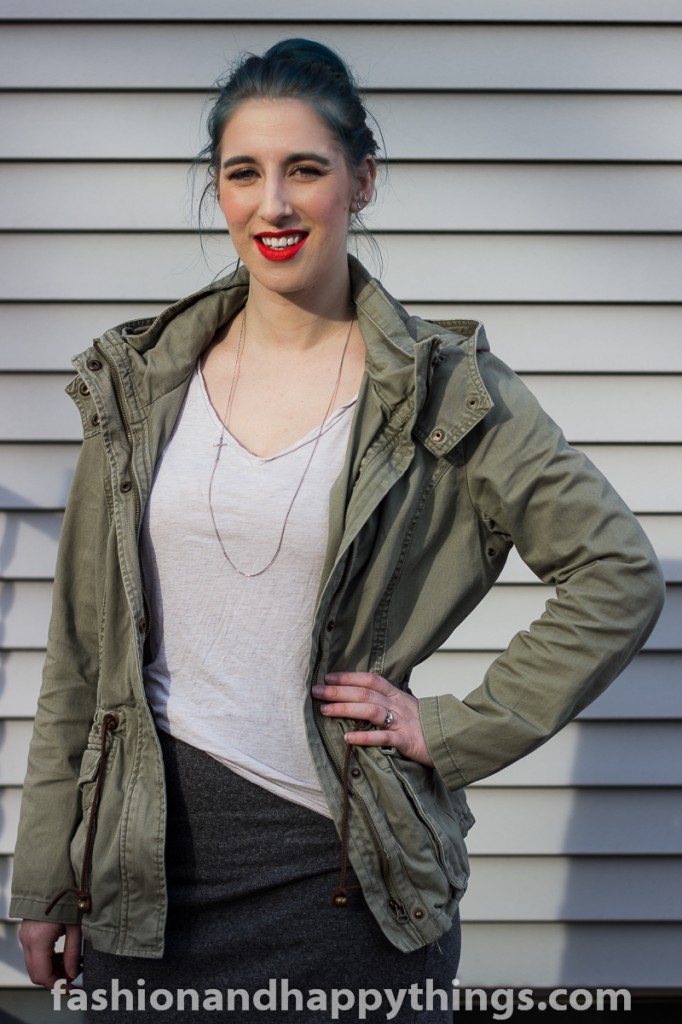 Necklace: H&M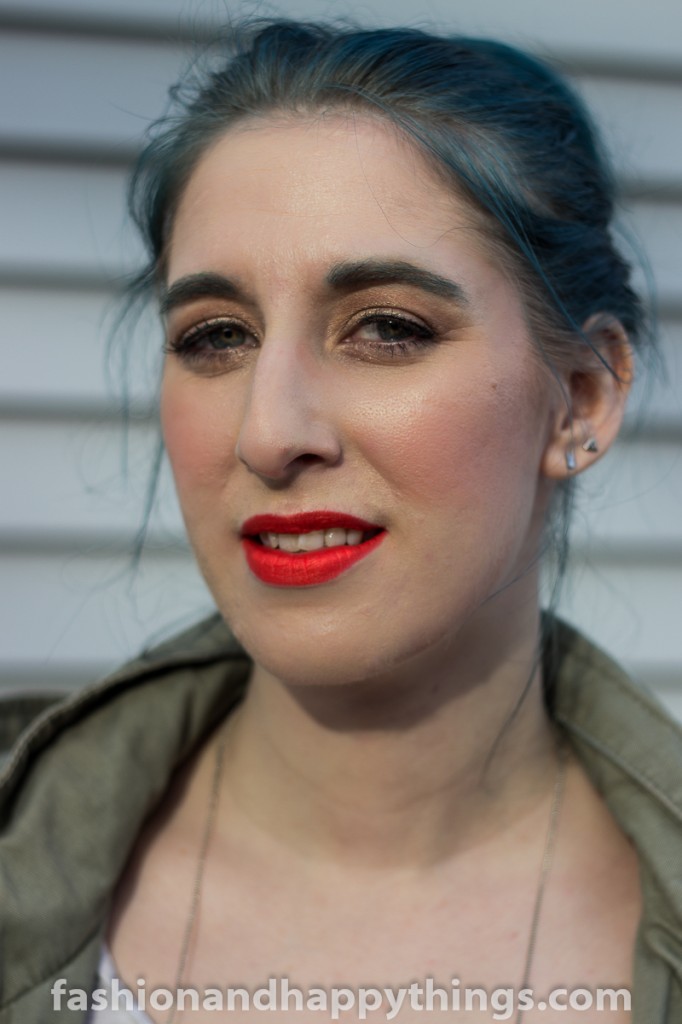 Earrings:  baublebar
On My Face: Foundation- Sonja Kashuk, Blush- Frat Boy The Balm, Eyeshadow- The Lolita Palette Marc Jacobs, Eyeliner- Skinny Liquid Liner Nyx, Mascara- Makeup Forever Smokey Extravagant, Eyebrows- Turquoise Nyx Eyeliner, Highlighter- Mary Lou Manizer The Balm, Lipstick Indie Flick Nyx
I adore this lipstick, it's definitely going to be my go too color for spring. It's a lovely color and it's long lasting without being outrageously drying.