Have I ever mentioned how much I love flannel shirts? No?
Okay well I love them because they're soft and they're cozy and they make me feel stupidly snuggly and very 90's grunge at the same time. And I love Grunge.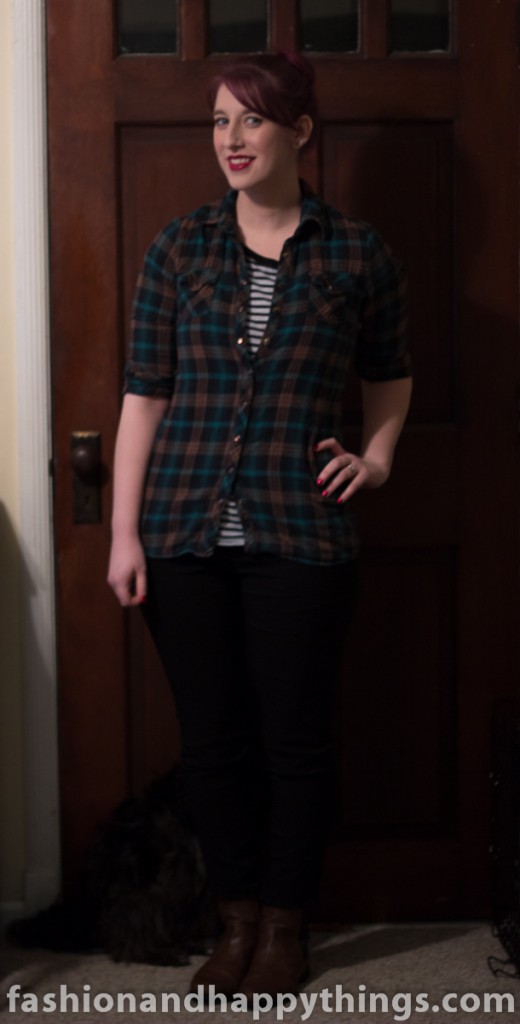 Flannel: Forever 21, Striped Tee: Victoria's Secret, Pants: H&M, Shoes: H&M
These were actually taken before my Thanksgiving photo's and I'm 100% certain that I was just running errands for thanksgiving.
Do you notice the Howl monster trying to hide behind me?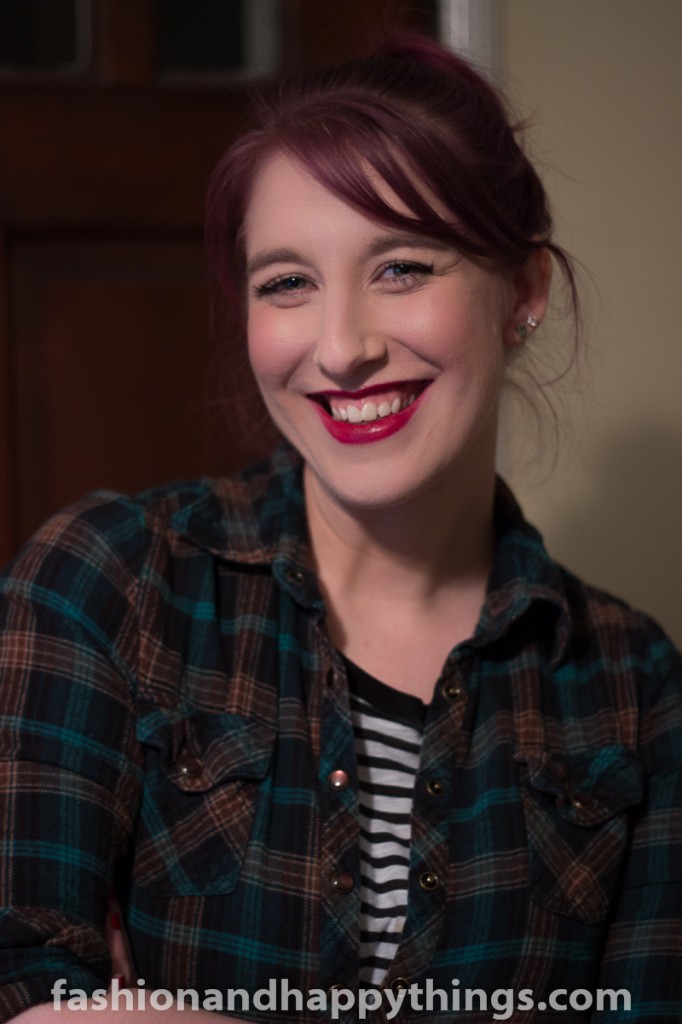 Hair: Color Ion Fuchsia and Lavender, thrown up into a messy bun.
On My Face: Rimmel Stay Matte Liquid Foundation, Nars Deep Throat Blush, Hourglass Ambient Lighting Blush, Makeup Forever Aqua Liner, Makeup Forever Smokey Extravagant Mascara, NYX Snow White Lipstick, The Balm Mary Lou Manizer Hightlighter, Marc Jacobs The Lolita Palette,
The Post about dying my hair will be up this week, probably on Tuesday, and then I have a couple other posts that I have planned, including a tiny makeup haul.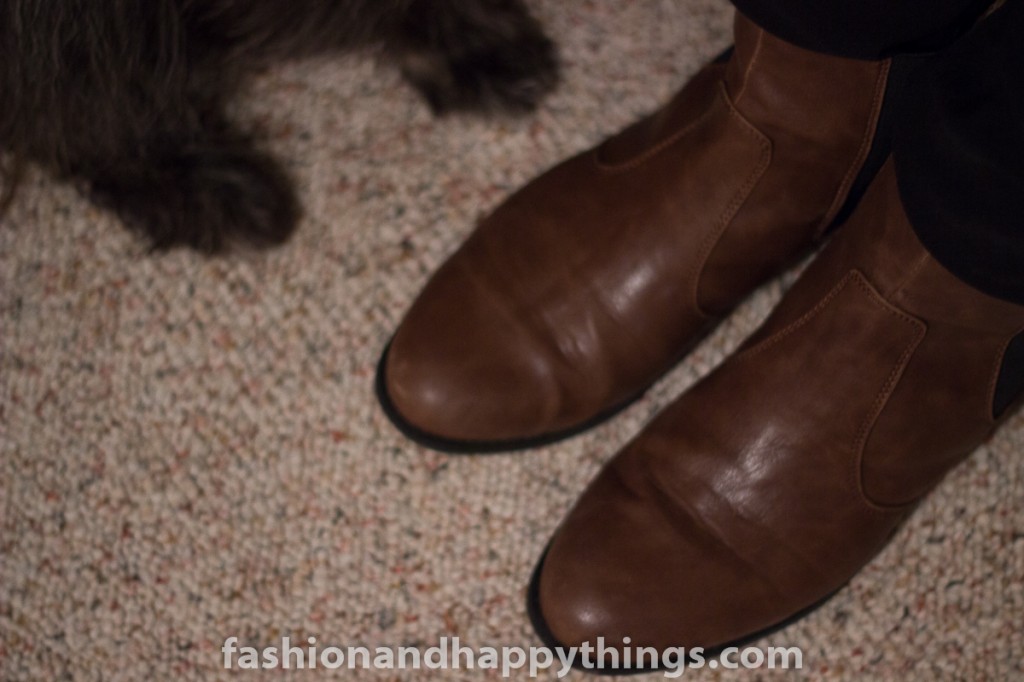 I love this photo because it has both mine and Howl's feet in it, like he wanted to show off his feet too.