This is what I wore for Thanksgiving this year.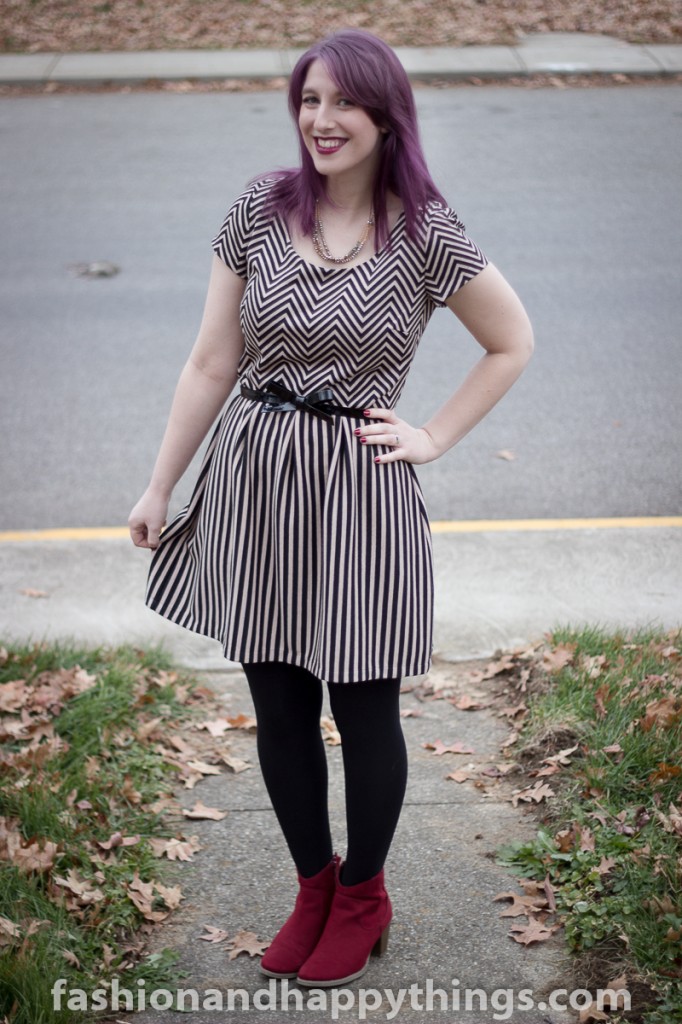 Dress: Maison Jules, Tights: Hue Shoes: Old Navy Belt: Kate Spade
It was absolutely freezing outside when we took these pictures so as soon as we got a useable one I put my coat and scarf back on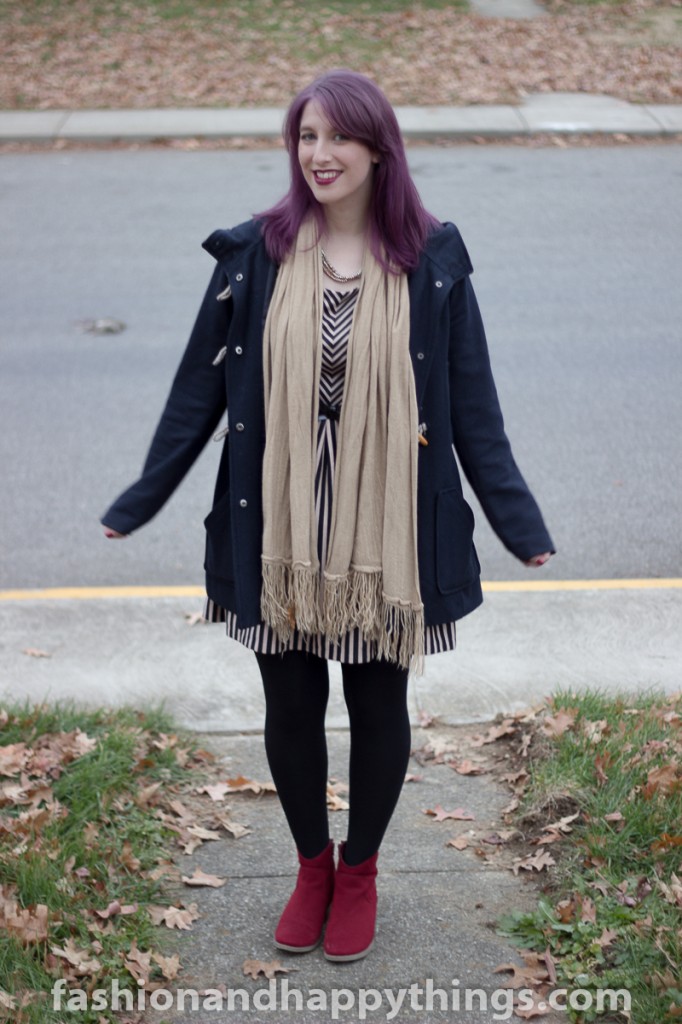 Coat: Delia's, Scarf: ColourMe.com (defunct)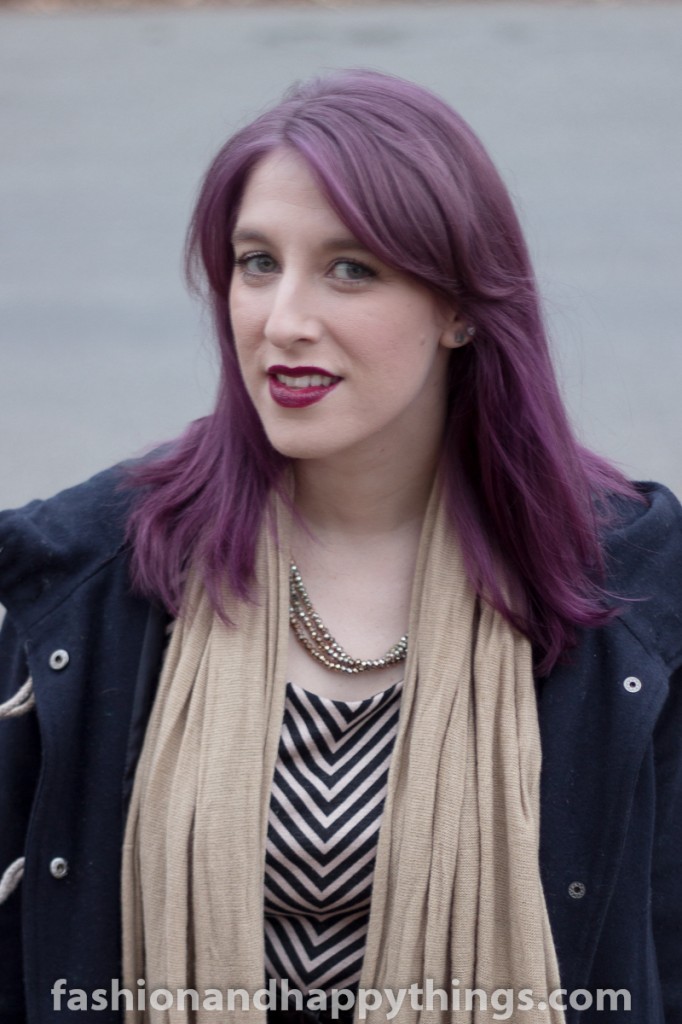 Hair: Color Ion Fuchsia and Purple (Violet) I hope to be doing a post on my hair later this week if everything works out. It's not quite true to color here as the sun was setting and we didn't fuss with the settings of the camera too much.
On My Face: Nars Tinted Moisturizer, Koh Gen Do Face Powder, Marc Jacobs The Lolita Palette, Maybelline's The Nudes, Hourglass Ambient Lighting Blush, Nars Blush, The Balm Mary Lou Manizer, Makeup Forever Smokey Extravagant Mascara, Rimmel London Eyeliner, Sonja Kashuk Dalia, Revlon Shameless
Necklace: H&M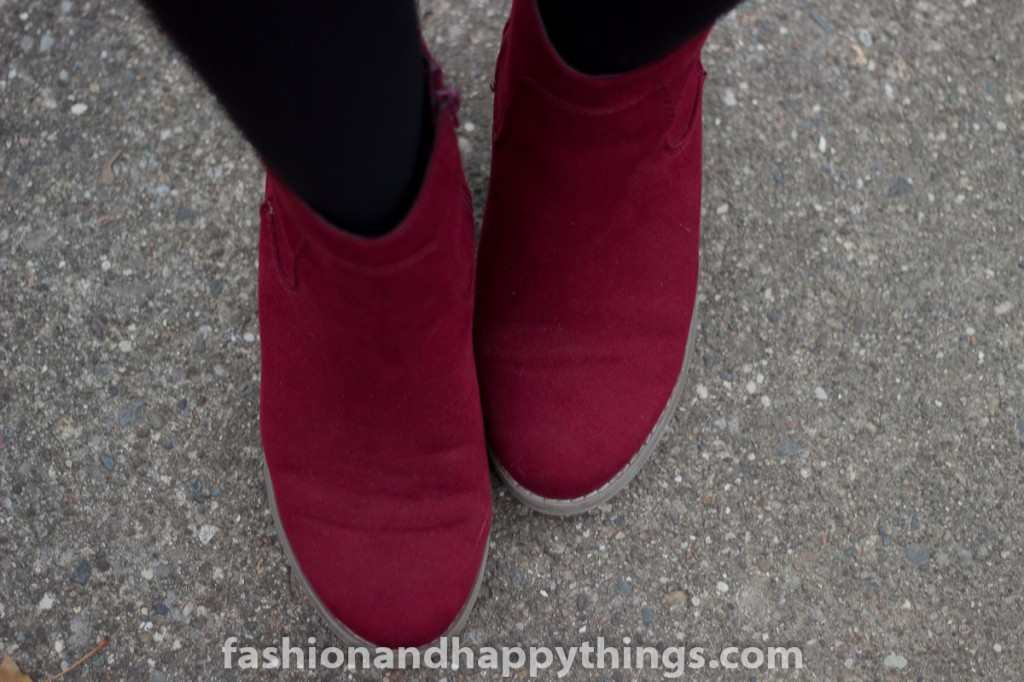 These boots have been getting an insane amount of wear this year, but I just am absolutely obsessed with them. I hope to find another similar pair in black.
Did you have a good Thanksgiving? What did you decide to wear?