I was getting dressed the other day and realized there's been a lot of jeans and tee shirts lately, and my dressier, cuter clothes were getting neglected.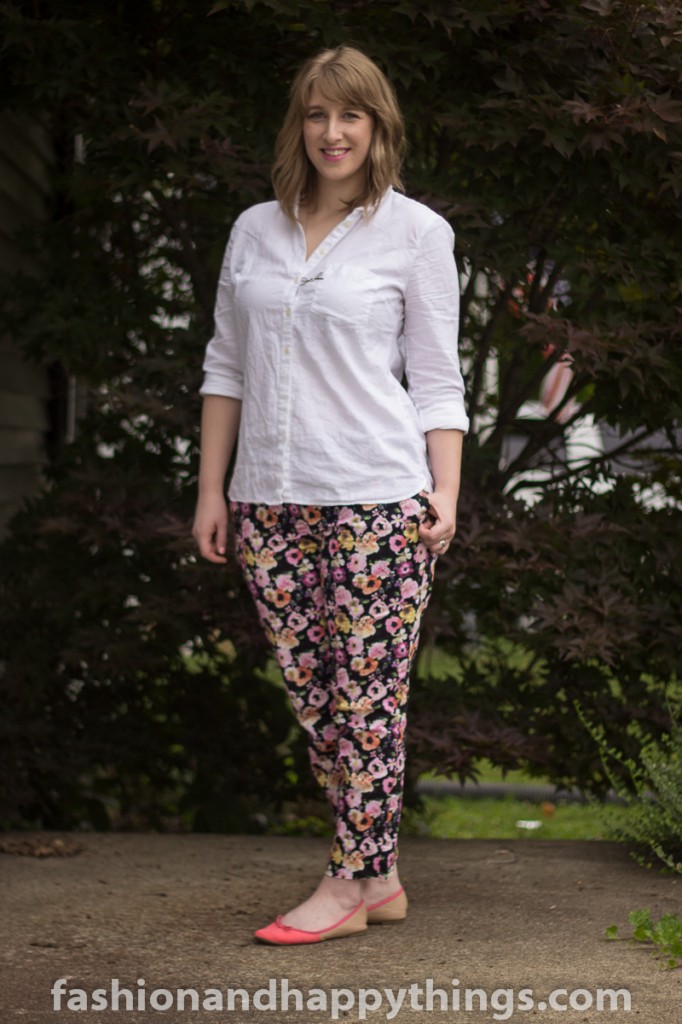 Gap Boyfriend Button Down, H&M Floral Pants, H&M Coral and Tan Flats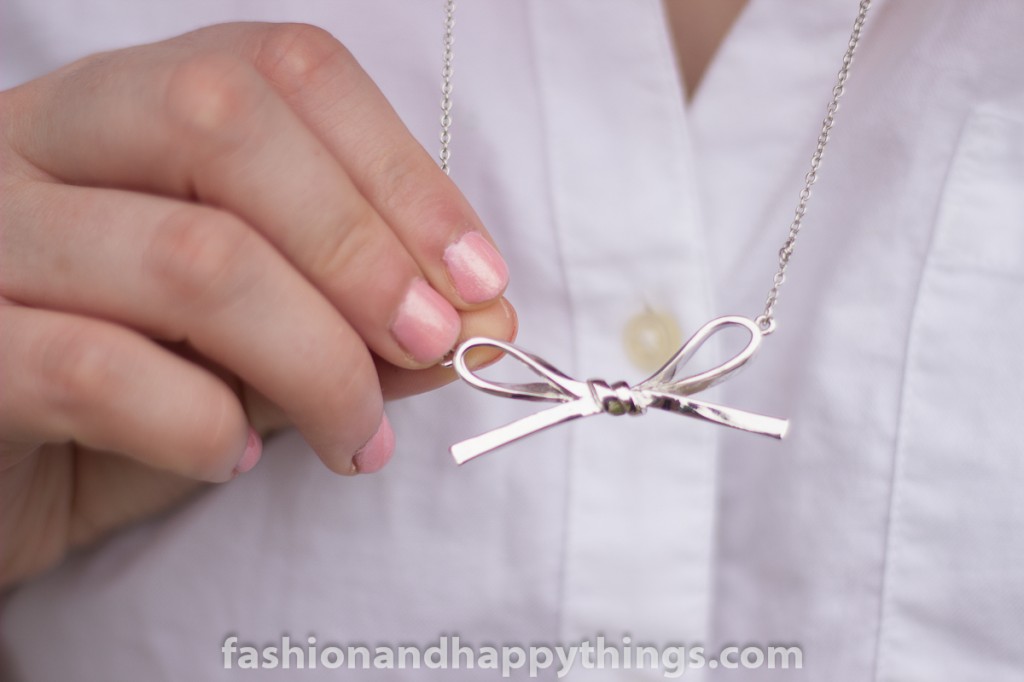 Kate Spade Skinny Minnie Bow Necklace
Nails: Essie French Affair, topped with Julep's Audrey
Before I show you what makeup I wore, I'd like to point out that both Howl and I got groomed: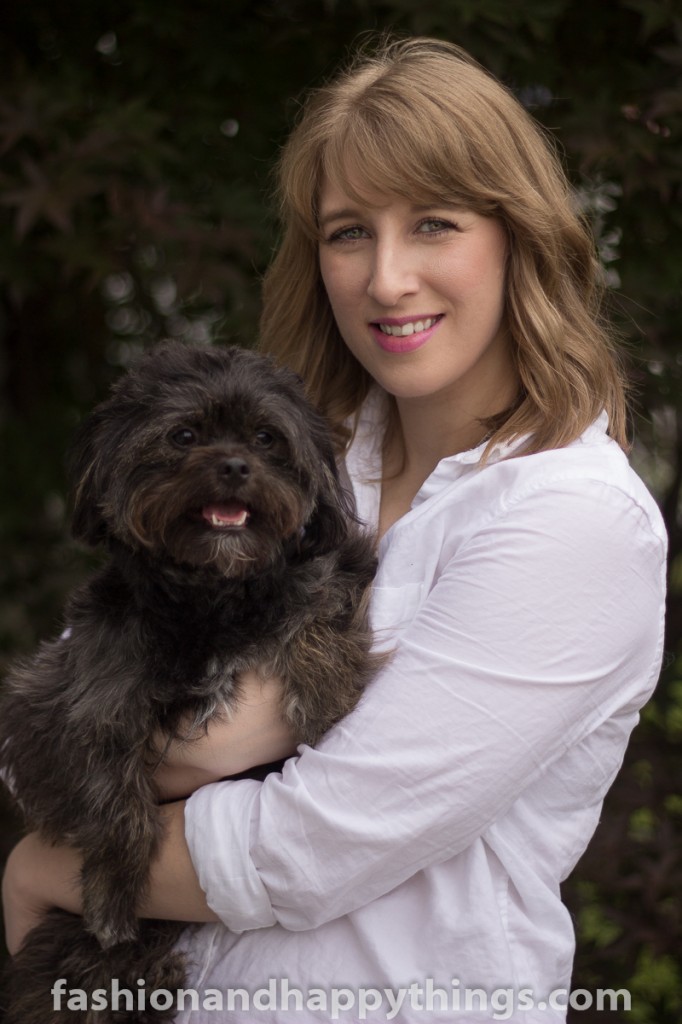 Howl goes to Pawsitively Purrfect in Florence Kentucky, which we absolutely adore. Honestly, they do the best job on Howl's fur, and he always looks so perfect when we pick him up. And I see Christie at Tonya's Image and Wellness Salon. I adore Christie, and she's probably the only hair dresser I've ever been to multiple times. This time we took about two more inches off for a style that's a bit closer to how Taylor Swift has her hair currently. I'm completely in love with it, for right now, but I don't think I'll be keeping it this short forever. If you're in the Crestview, Kentucky Area and you need a haircut or color, then definitely go see her.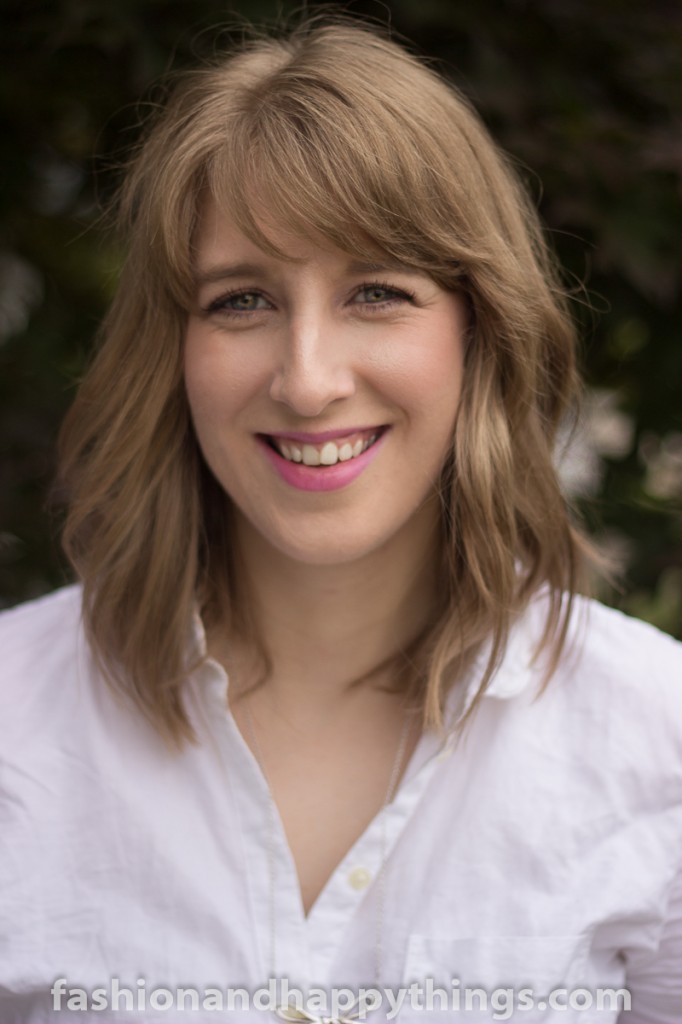 Makeup: Nars Tinted Moisturizer, Nars Radiant Creamy Concealer, Nars Blush in Deep Throat Blush, YSL Shocking Mascara, Marc Jacobs The Lolita Eye Palette, Urban Decay 24/7 liner in Bourbon , The Balm Mary Lou Manizer, YSL Volupte Sheer Candy Glossy Balm in #4 Succulent Pomegranate