It's been a little while since I've done a book review, and since I finally have all 3 of Gillian Flynn's books I thought I'd review them for the next couple of weeks.
First up is Dark Places: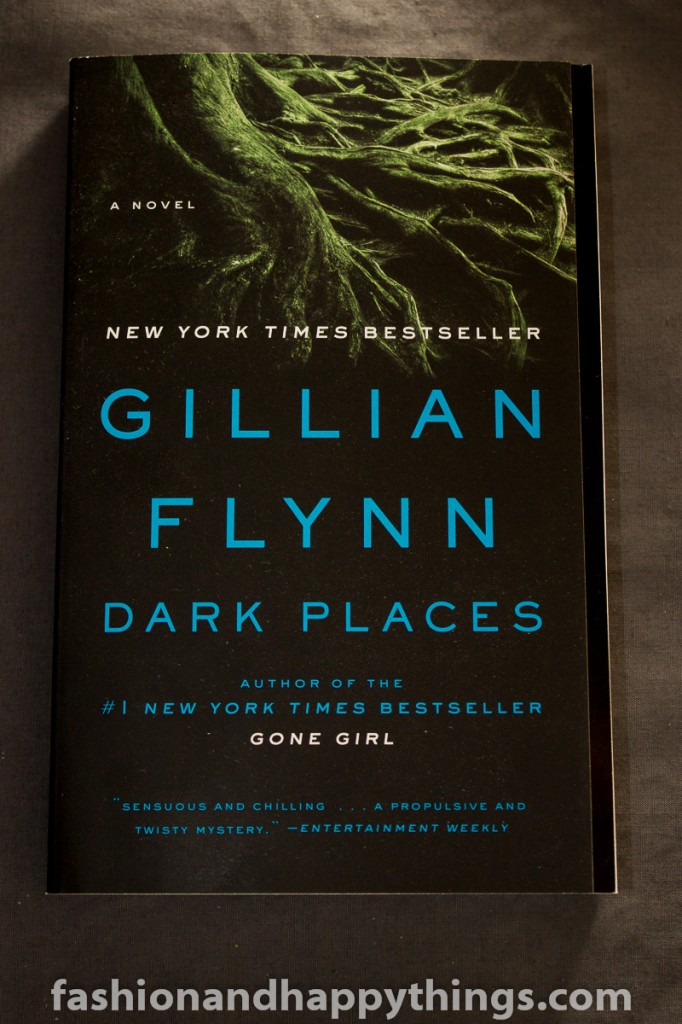 Synopsis: When Libby Day was only seven years old her Mother and sisters were murdered in what was dubbed "Satan's Sacrifice" Of Kinnakee Kansas. She lived and testified that her brother Ben was the killer. Twenty-Five years later, the Kill Club hopes to find out the truth of what happened that day, and Libby hopes to turn a profit off of their search. As Libby and the Kill Club search for the truth, Libby finds herself on the run from a killer.
This was the first Gillian Flynn novel that I read, and it's probably my favorite one. I have it in both Paperback and on my nook. This book was one of the first books I bought that was recommended by ChapterStackss on youtube, and it definitely kicked off my trust for her recommendations.
I completely recommend this book, it dark and complex. Libby's life is completely destroyed because of what happened to her as a child, and looking into her past not only explains her life as it is now, but helps her get things together to change it. The ending of this book isn't something you'd expect. I stayed up all night finishing this book because I just had to know how it ended, and I've read it a few times since I first bought it.
I know in the summer most people are looking for lighter beach reads, and this book definitely isn't one of those. But where I live June Gloom has hit hard and it's been cool and rainy for a few weeks now. Which sets the perfect tone to cozy up with a dark and creepy book. I almost hate to say it because I know Fall frenzy overtakes the blogging world every August, but I'm already getting excited for Fall this year.
Do you read book genre's by season? Or do you just go with whatever looks good?