Last week I showed what I bought from the Fabletics Memorial Day sale, and I finally had sometime to squeeze in a workout, and decided it would be a good time to snap a few photos so I could review the outfit for you guys.
I picked the Contretemps outfit, which had the Adventura Tank, The Sevan Bra and The Dili Shorts.
I'm wearing them with my Nike Dual Fusion in Coral and Black, Forever 21 socks and an Emi-Jay Hair tie. On my nails is Rose Macaroon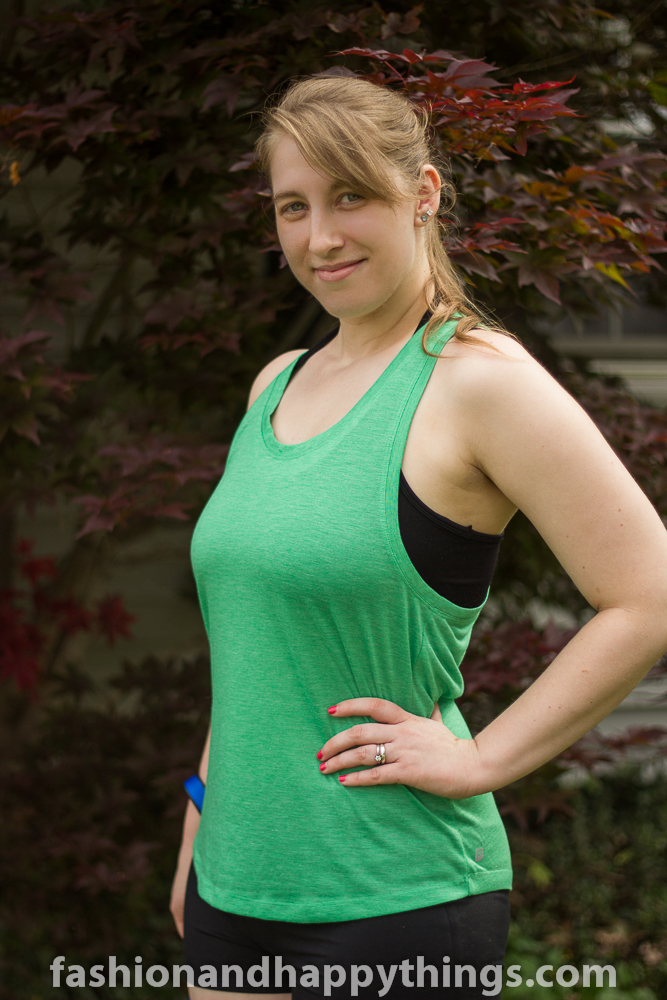 I really like this outfit. The shorts fit well (I sized up) and stay put while doing Yoga and Running which is more than I can say for the Victoria's Secret Most Loved Yoga Leggings. The tank kept me cool, despite the fact that it was 91 that day. The Bra could have a bit more support, or security, but it wasn't terrible. Perfect for a light jog, or low intensity type exercises.
That said, I have to say Under Armour is still my favorite brand for working out. And I plan to have a review of what I currently have from them up next week. I even have a plan to walk 200 miles so I can get a pair of Under Armour Running shoes to replace my current running shoes. I still adore Kate Hudson, and everything she puts her name on, but there's just something about Under Armour that makes me feel like I can get through my workout.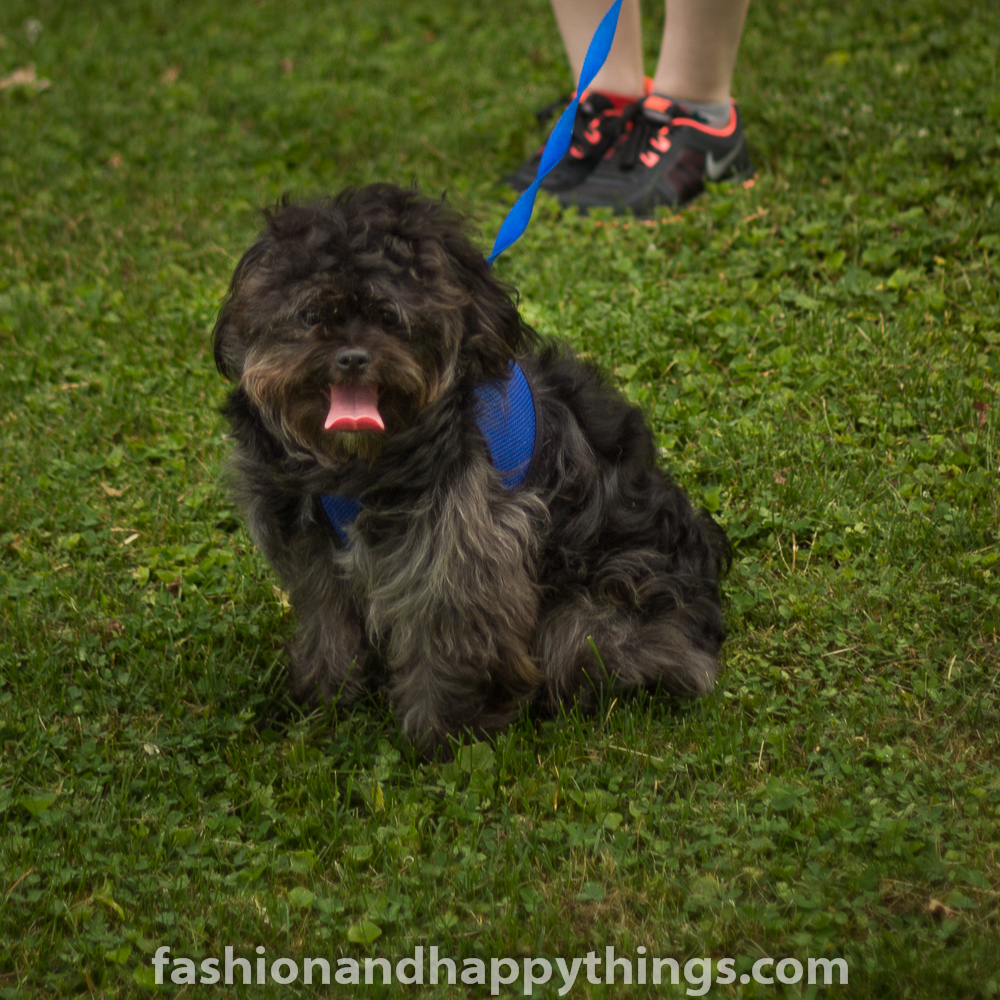 This was before our run and Howl wasn't really in the mood, until we got going and then he was ecstatic.
What's your favorite brand of workout gear?
I love