Sometimes I decide I don't care if I'm extra super cute and fashionable, I have to put on something that just makes me happy. That something is usually striped, or in this case polka dotted.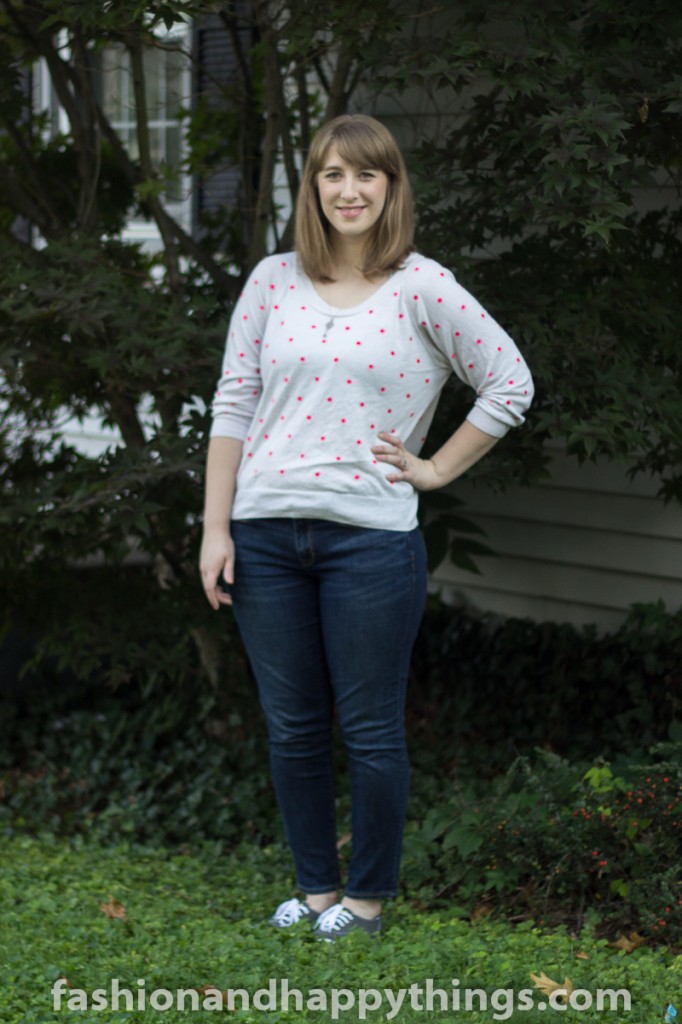 Sweater: Madewell, Jeans: Gap, Shoes: Keds, Necklace: Gift
I've had this sweater in my closet forever, and never really thought it was blog worthy, but I wear it a ton. Then I remembered I've been in my pajamas on this blog a few times, so I decided to just go ahead and wear it.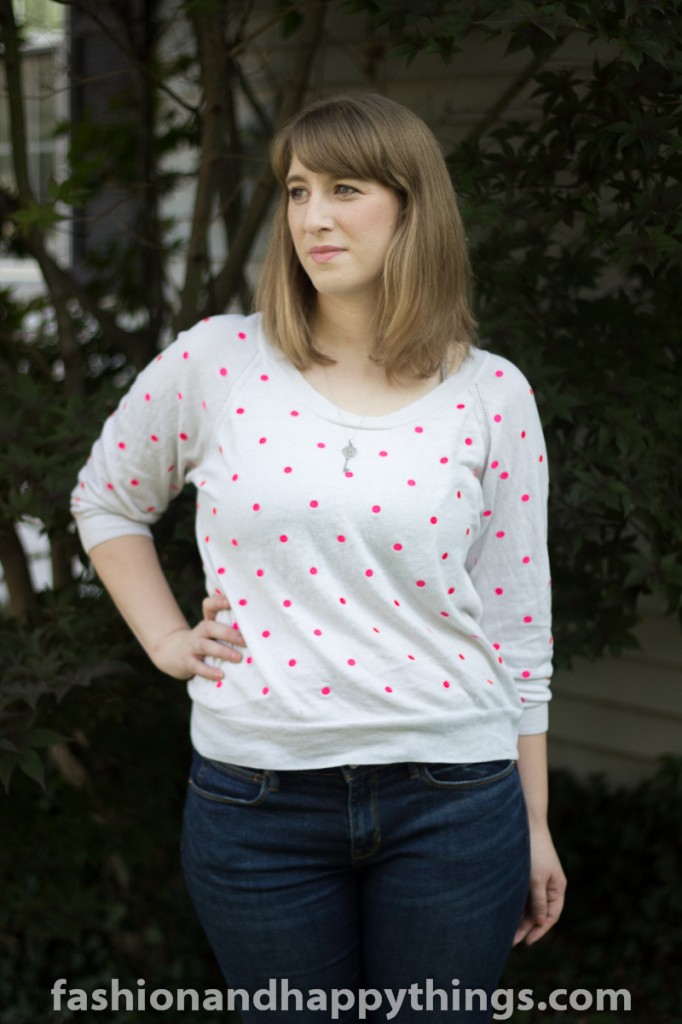 I absolutely love this sweater, its cozy and soft, and has 3 quarter length sleeves. But the best part is that it has Polka Dots. Hot Pink Polka Dots. And so even though it's definitely a lazy day type of top for me, it makes me inexplicably happy to wear it.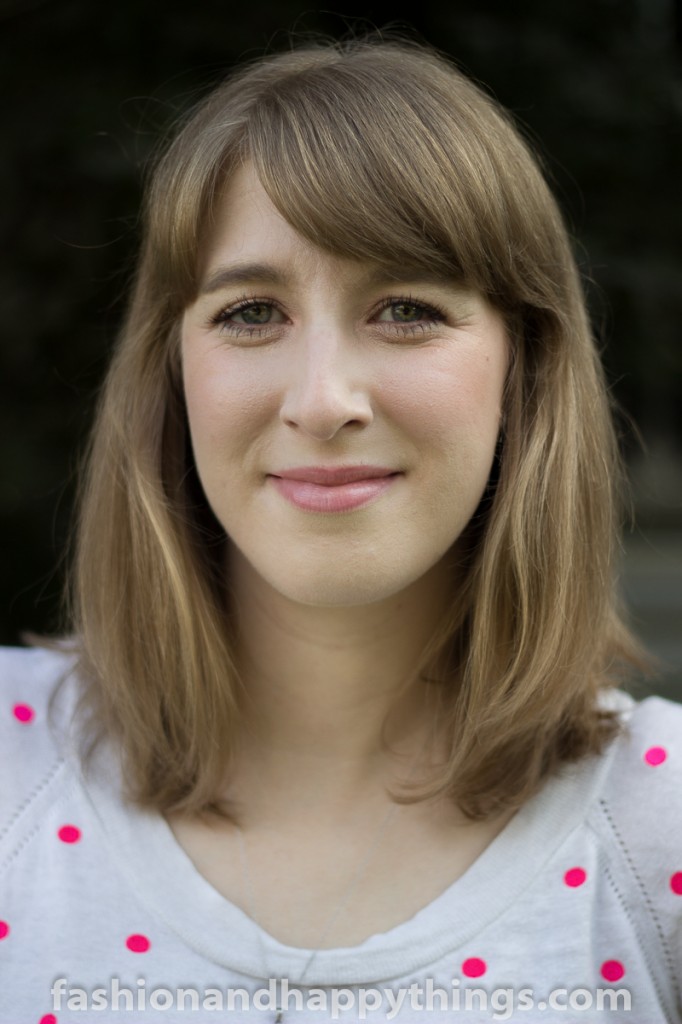 I kept my makeup super simple too just my Nars Tinted Moisurizer, Nars Blush, YSl Mascara, Nars Concealer and Smiths Rosebud Salve Strawberry Lip Balm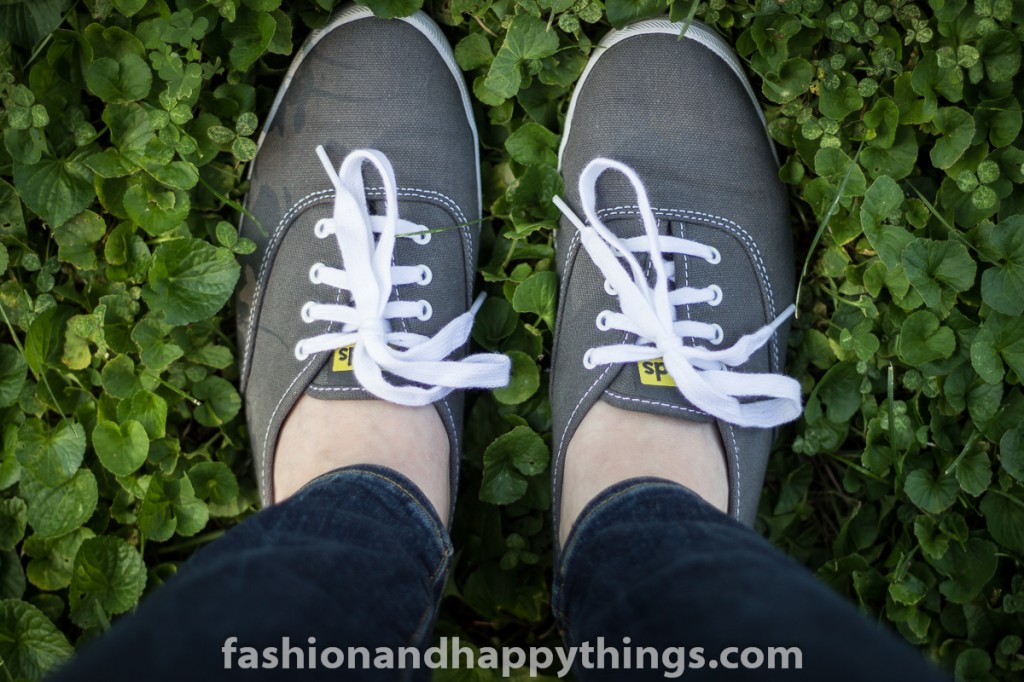 Then I finished off the outfit with my absolute favorite shoes and called it awesome. Then I preceded to read all day after we took the photos. It was perfect.
What do you wear that just makes you happy?