I said in my last review I was going to review all of the Gillian Flynn books currently released. This week I'm doing Sharp Objects.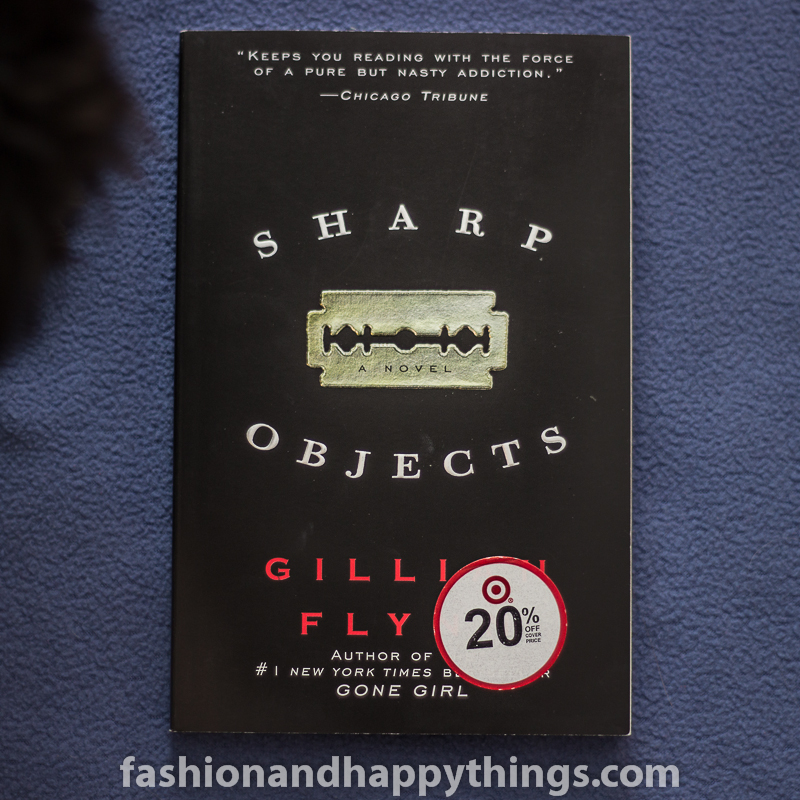 After being released from a psych hospital Camille Preaker is sent by the paper she works for to her home town to cover the murder of two preteen girls. While uncovering the story from the reluctant to talk town, she finds herself identifying a bit too much with the victims. Camille has to face what happened to her all those years before, in order to cope with this homecoming.
Camille's scars speak volumes about who she is and what happened to her as a child. I absolutely loved the dark twisted nature of this book. It's definitely the shortest of Gillian Flynn's current novels but it's also my favorite. I didn't know this was her debut novel until I read the back of the book after I read it, and it's definitely a strong debut. The ending of this book definitely bothered me a little bit, it wasn't what I had expected at all. The ending is what makes this one of my favorite books though.  I definitely recommend it, but it's the kind of story you shouldn't read alone at night if your easily scared.