This post is late because I've been sick. But the weather here has kinda been unseasonably warm lately. So I decided that if it was warm enough for skirts and tights, that meant there was no reason for my favorite skirt to be hanging out in my closet.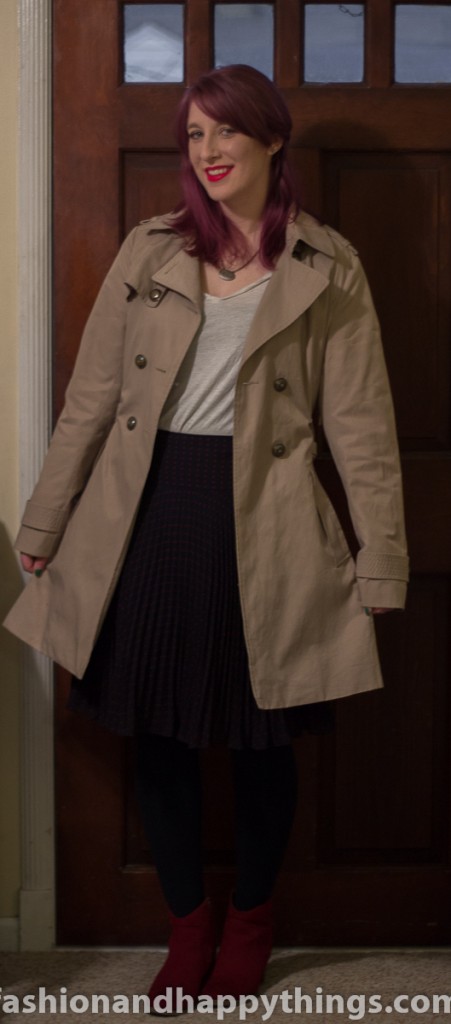 Trench: Express, Top: H&M, Skirt: The Limited, Tights: HUE, Shoes: Old Navy
I love love love this skirt, it's navy with little red polka dots and you can't see it that well here, because it was dark outside by the time I was able to get my photos taken.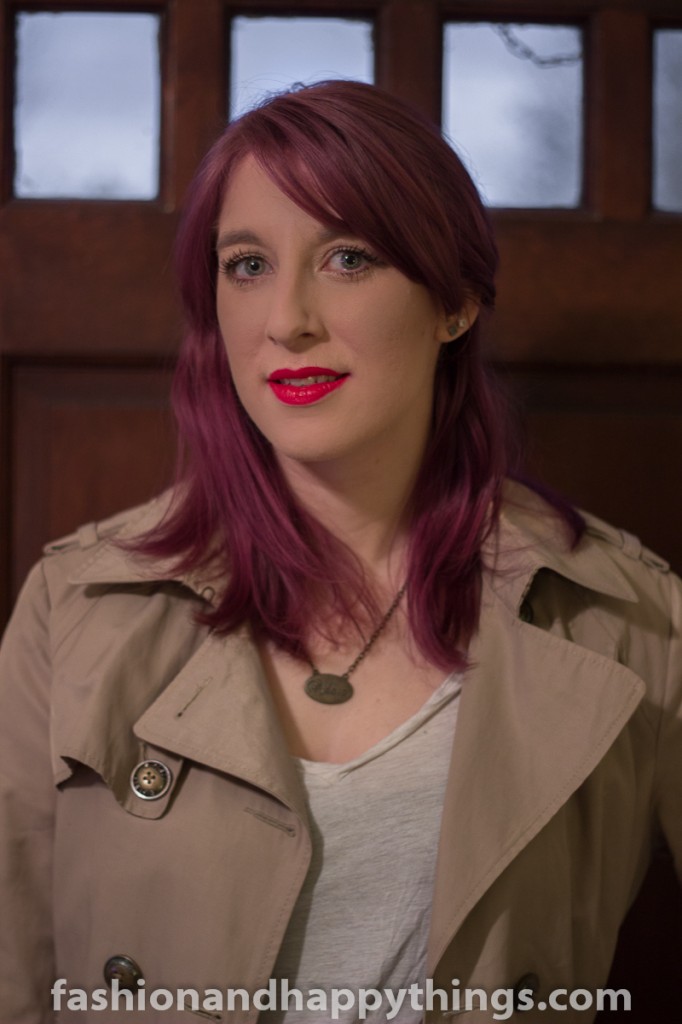 On My Face: Rimmel Stay Matte Foundation in light ivory, Nars Deep Throat Blush, Marc Jacobs The Lolita Palette, The Balm Mary Lou Manizer, Makeup Forever Smokey Extravagant Mascara, Rimmel Scandaleyes eyeliner, NYX Matte Lip Cream in Amsterdam, Victoria's Secret Lip Balm in Cherry Balm
Please excuse the doe in the headlights look, sometimes I really have trouble posing for photos. So you get wide eyed and frozen.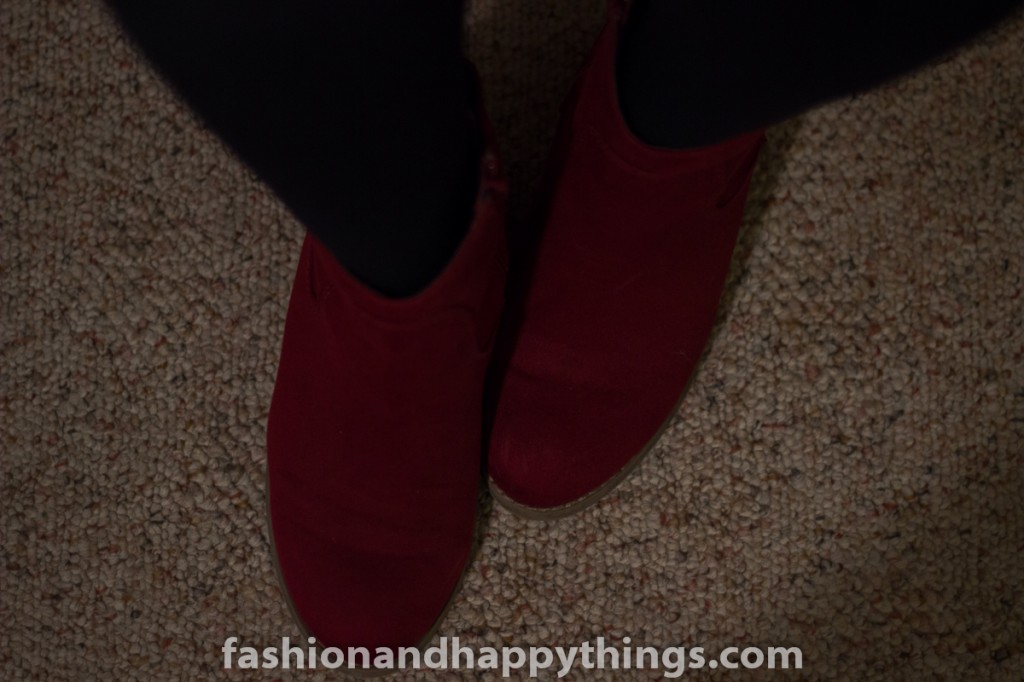 I have worn these boots to death this year and they're absolutely scuffed, and definitely showing their wear, but I still can't stop wearing them and I really hope that I can find a pretty similar pair in black, grey or brown very soon because these have been my absolute favorite shoes.
What has the weather been like where you are lately?