I said for a long time that I was going to replace my Nike Dual Fusion running shoes with some Under Armour ones, and I finally did.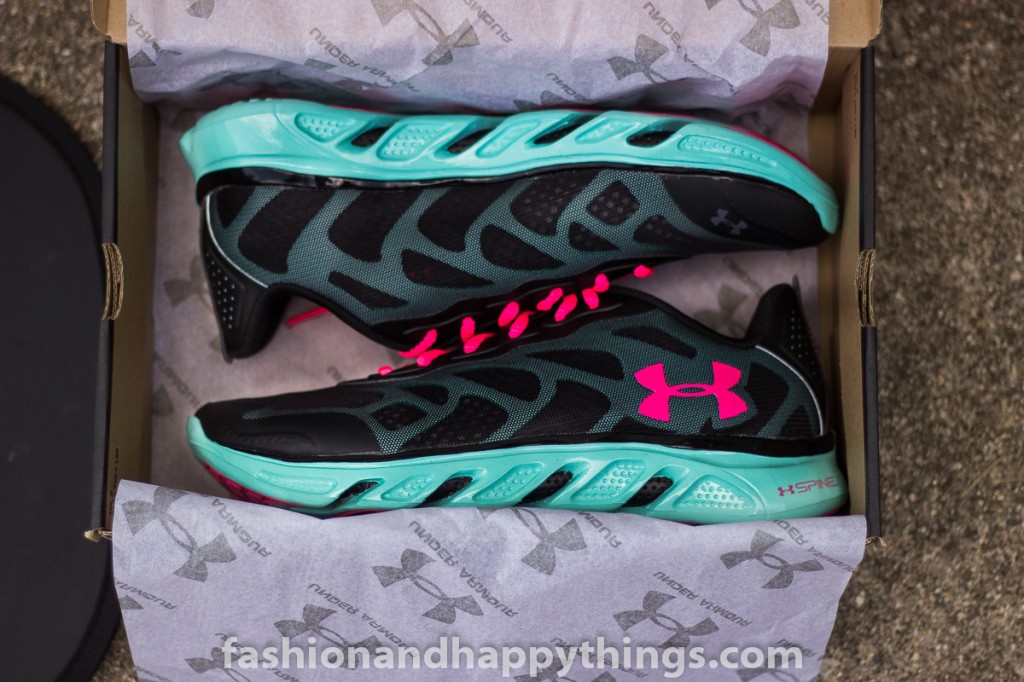 These are the Under Armour Spine Venom running shoes in Black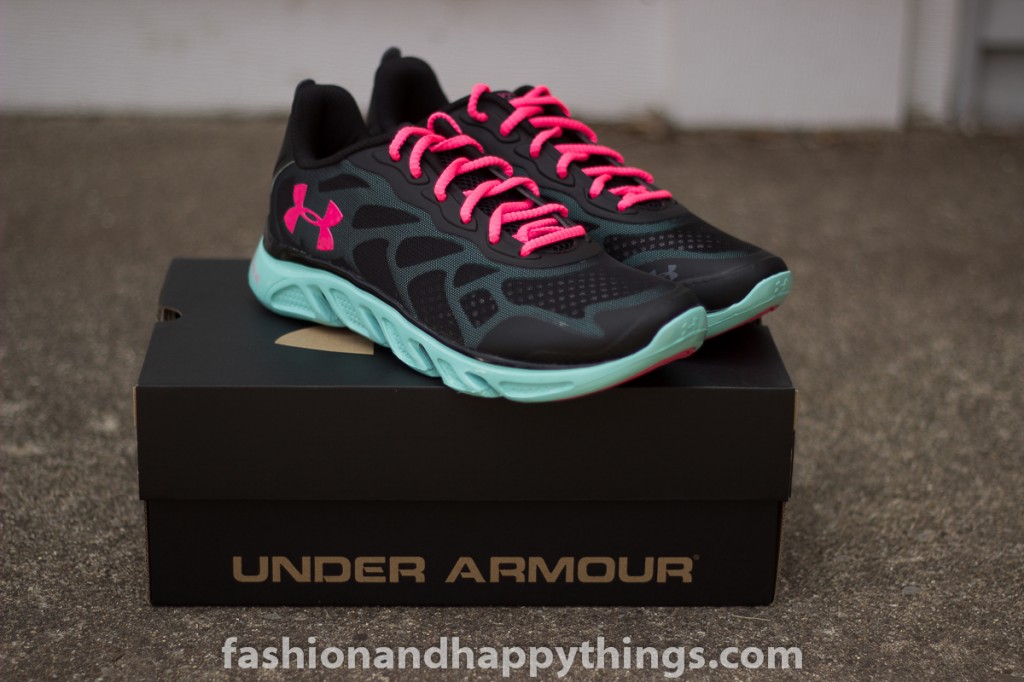 I am absolutely in love with them. I still haven't been able to wear them out running yet because my ankle is still to weak for running, but I can't wait to get back into it. I have worn them around the house and they are super comfortable. My son has these shoes in blue and grey and he absolutely loves them so that was the main deciding factor in my picking these. Plus it's kinda cute that we have matching shoes now. I'll put up a picture of us wearing them together when I do another workout outfit post.