Yesterday I went down the the river with my family to watch some paddle boat races a nearby town was having. When I was getting ready I of course asked myself the question " What would Taylor Swift Wear?" Because paddle boat races seem like an activity that she would attend.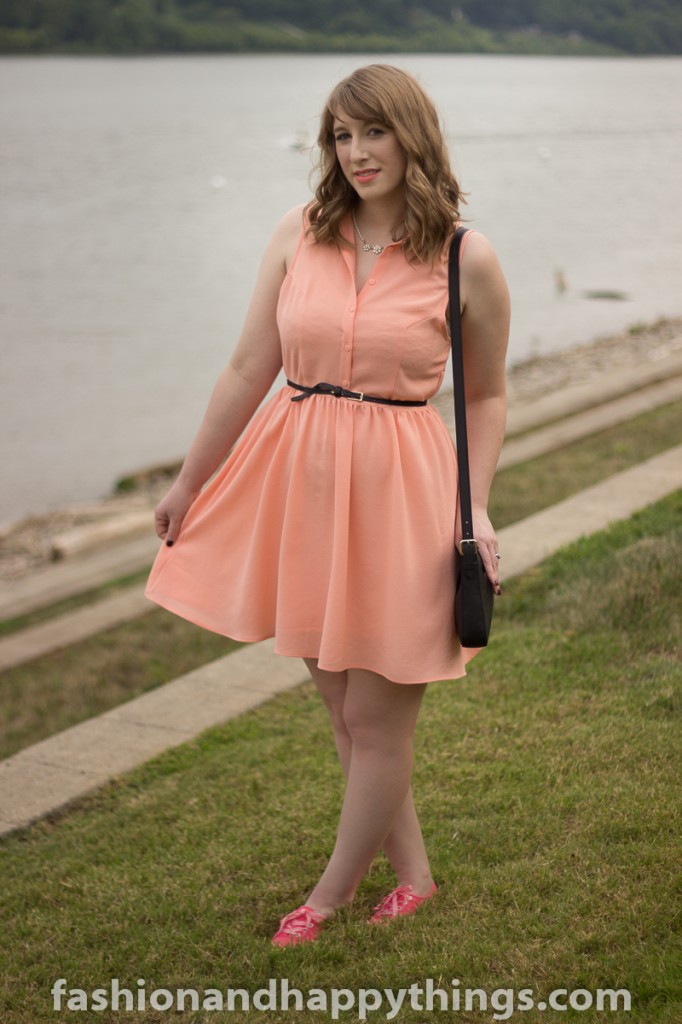 H&M Dress, H&M Black Belt, Kate Spade Bag, Coral Keds
I absolutely love this picture. It was my husbands idea and I thought it was going to be weird but it turned out to be my favorite one of the bunch.
It's been over a year since I last styled this Peach H&M dress for the blog. Last time I wore it I went over the top with it, so I decided to keep it simple this time. I had seen this picture of Taylor Swift when I was looking for something else and I realized that this dress is really similar. Since the weather was so lovely I decided to go ahead and wear this dress. I seriously haven't worn it since the last time I posted it because it's a bit of a pain to wear since it's see through I need to wear a slip underneath it. But I really love how this look turned out.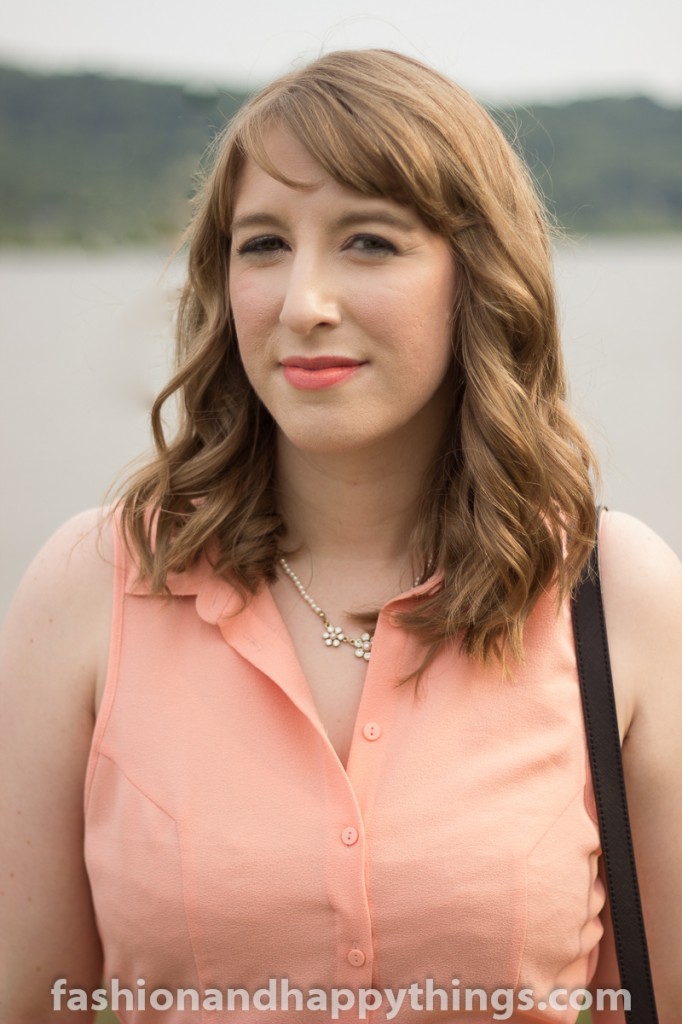 On My Face: Nars Sheer Glow in Siberia, Nars Radiant Creamy Concealer in Chantilly, Nars Blush in Deep Throat, Hourglass Ambient Lighting Blush in Luminous Flush, The Balm Mary Lou Manizer Highlighting Powder, Marc Jacobs The Lolita Eye Palette, NYX Eyeliner in Black, Rimmel Eyeliner in Black and Nude, Benefit Bad Gal Lash, Lancome Rouge In Love in Ever So Sweet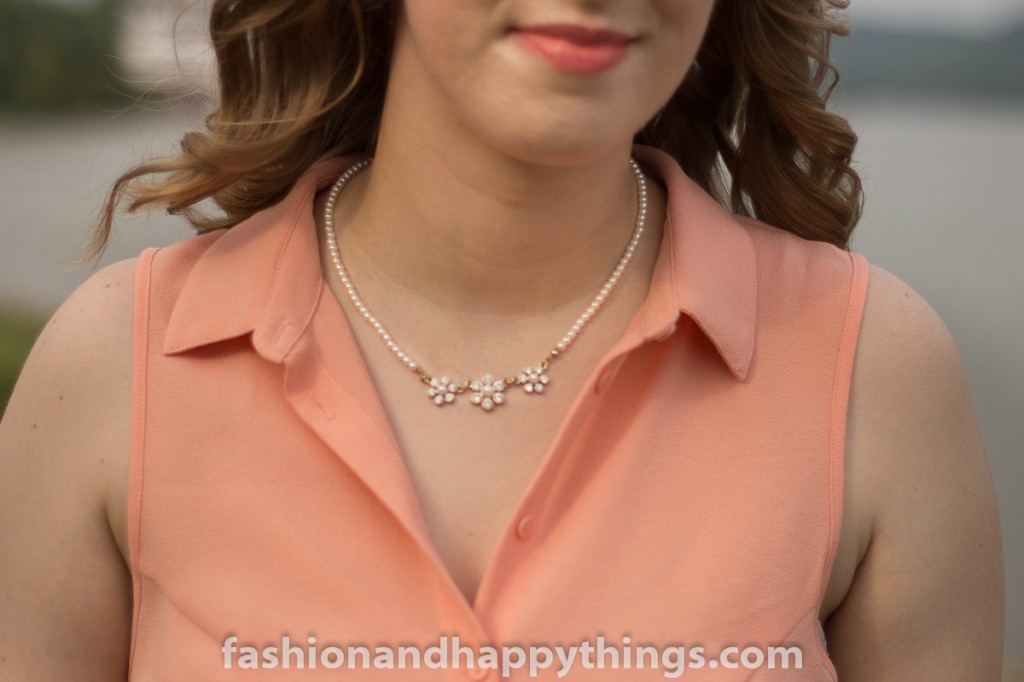 This necklace was a just because gift from my husband, and I absolutely adore it. It's delicate and dainty, which is my favorite kind of necklace.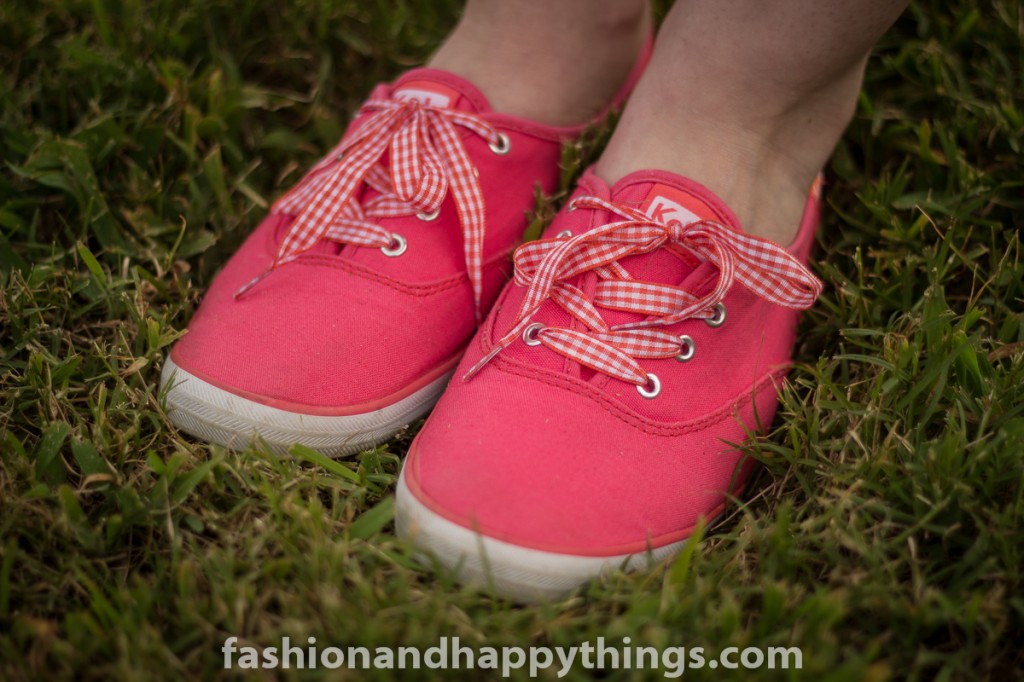 And of course I wore it with my Coral Keds. I wear these shoes so much I'm actually worried I might wear them to their deaths, so I plan on picking up another pair in a fall friendly color today in the Nordstrom sale. I'm undecided between the Burgandy and the Slate Grey. Or red, or black, or all the colors ever. Let me know in the comments below which color you'd pick.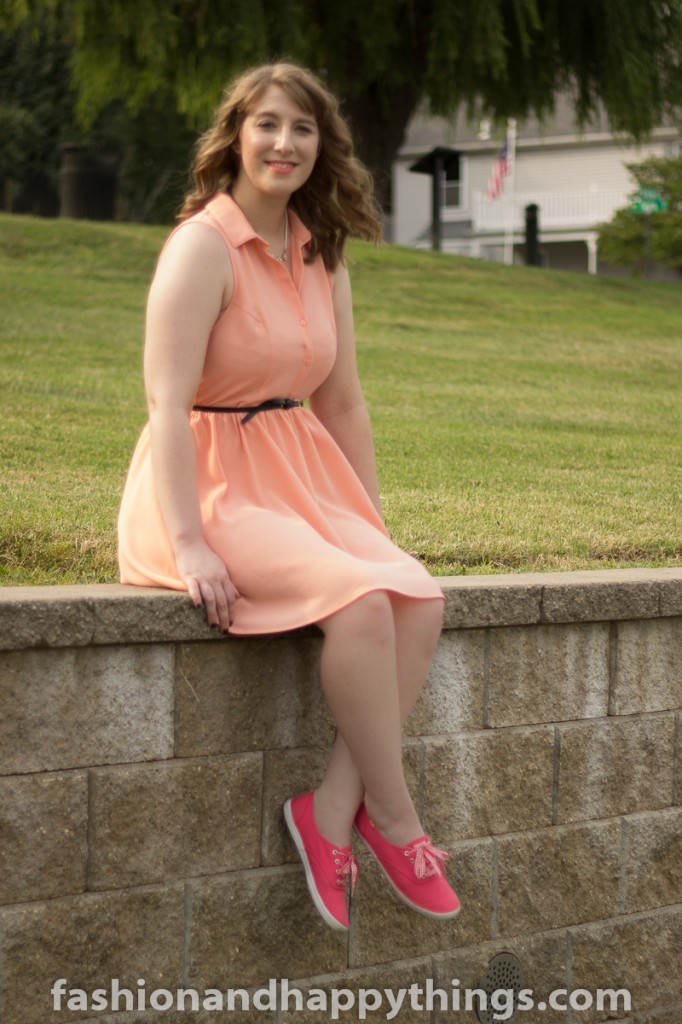 We took this picture while I was watching the paddle boats. I wasn't going to post it because it's a bit blurry, but I think it looks like it could be a Keds' ad from the 50's, which is awesome. I'm not much of a water sports fan, but the paddle boat races were fun to watch because it was just so silly. My favorite boat didn't win, but I can't wait to go again next year.