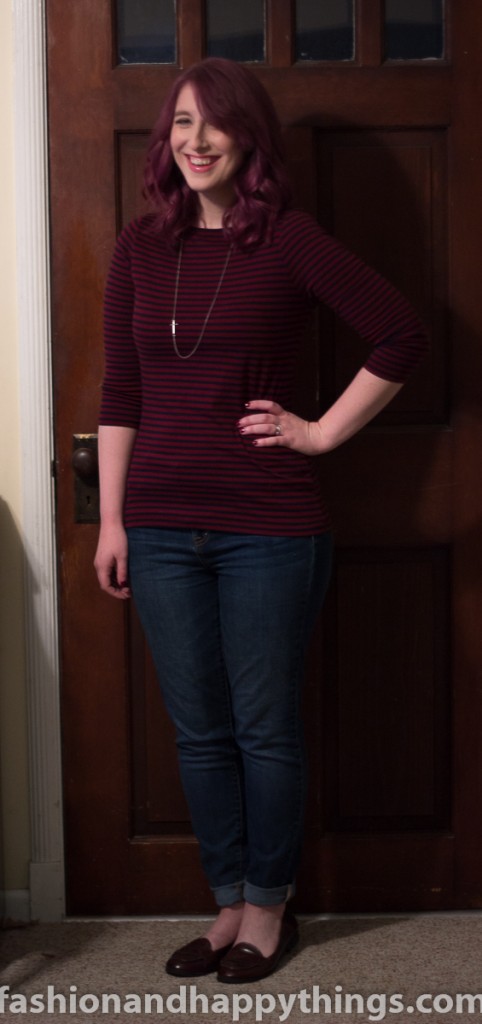 Top: The Limted, Jeans: Aeropostale, Shoes: Old, don't know the brand but I bought them from Alloy Necklace: H&M
I wore this early last week, because I was finally feeling a bit better and wanted to be dressed and feel pretty, but I still wanted to be comfortable. This fit the bill perfectly. I don't think I've ever worn this top on the blog before, but it is one of my favorites and I always feel amazing in it. I am still really loving my hair. And upkeep has been insanely easy so I'll be doing a post on that sometime next week or the week after hopefully. I feel like I've been neglecting both my blogs so so so much recently because of how busy I am, and how sick I've been. However I'm killing it on Tumblr so if you want to follow me there you can. It's what I do late at night when I should be sleeping, but just can't.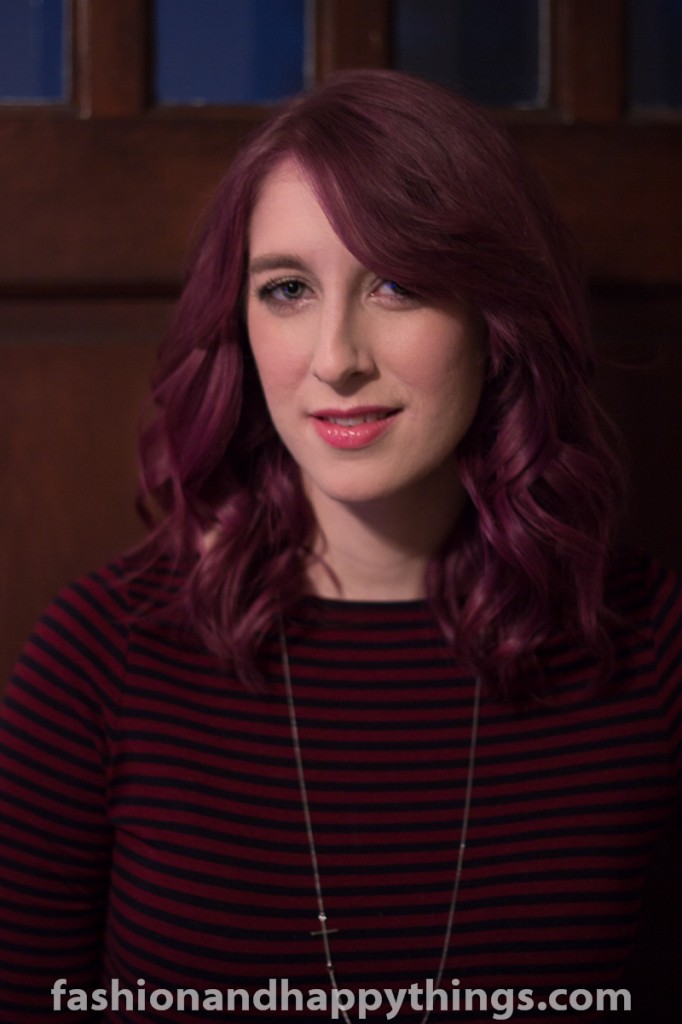 Hair: Curled with 2 inch Conair Curling iron, color: Color Ion Brilliance Brights Fuchsia.
On My Face: Rimmel Stay Matte Liquid Foundation (I'm almost out of my Nars foundations so I'm wearing this to use it up before it needs to be tossed), Hourglass Ambient Lighting Blush on the apples of my cheeks and The Balm's Hot Mama from the apples to my temples, with a light brown from Maybelline's the Nudes Palette as my contour, and The Balm's Mary Lou Manizer to highlight. Eyes are the champagne color from the Marc Jacobs The Lolita Palette, Makeup Forever Eyeliner on my tightline and Makeup Forever Smokey Extravagant Mascara because Maxwell has me addicted to it. Lipstick is Nyx Tea Rose with Lancome's Coral Rush Juicy Tube over it.
I adore this necklace I bought from H&M because I'm a really big fan of intersections and the lower letter T.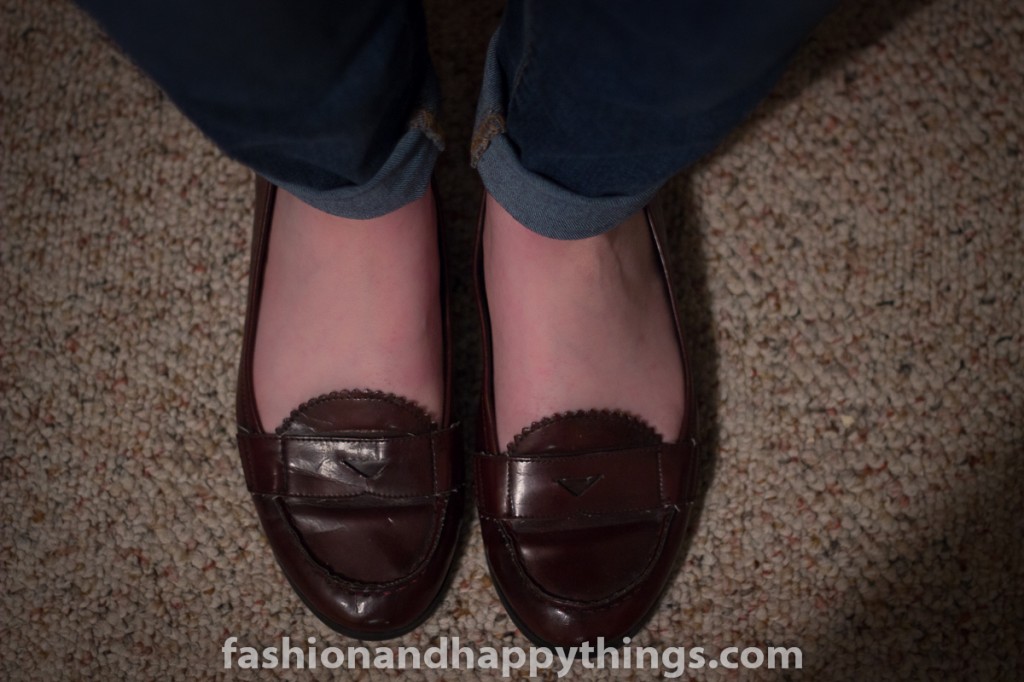 I always forget I have these shoes. Which sucks because I love them, despite the fact that they eat my heels. I bought these years ago, before the whole loafer trend started, because the Nancy Drew movie had just come out and I really like Nancy Drew. Really that says how old they are. I'm pretty sure I bought them on sale from Alloy, and I haven't shopped there in ages.