I mentioned in yesterdays post that we've been sort of snowed in for the past couple days. Well I managed to get outside to take some photos and I'm very excited about them.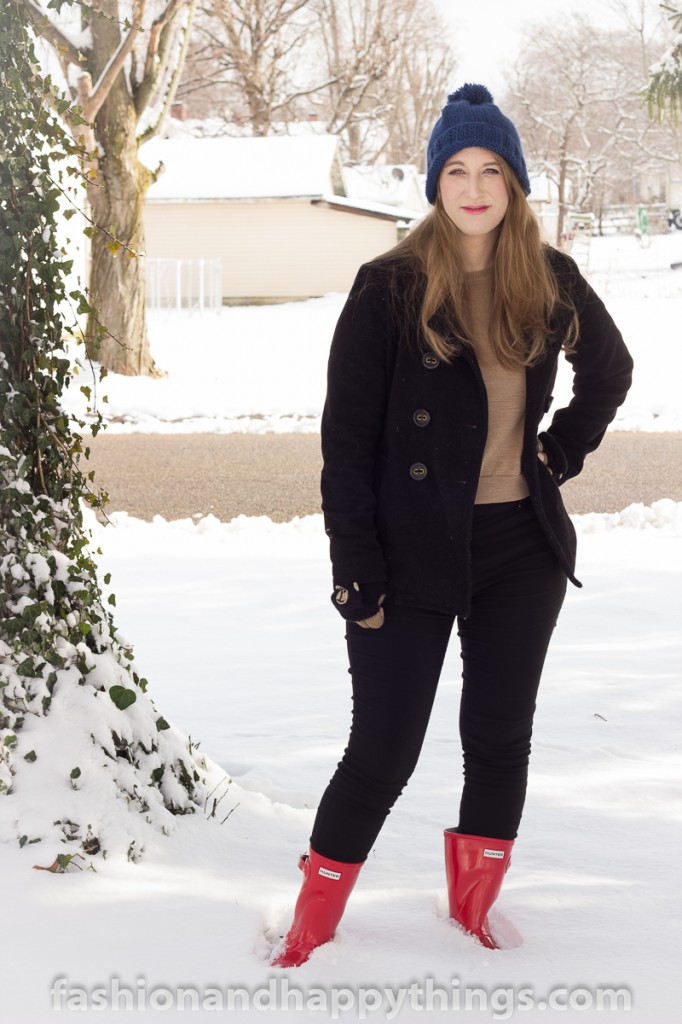 I'm wearing a Black Peacoat from Aero, Camel Tie Back Sweater from Loft, Black H&M Skinny Trousers, I knitted my hat myself with Alpaca Baby grande yarn, and of course my Pillar Box Red Original Glossy Short Boots.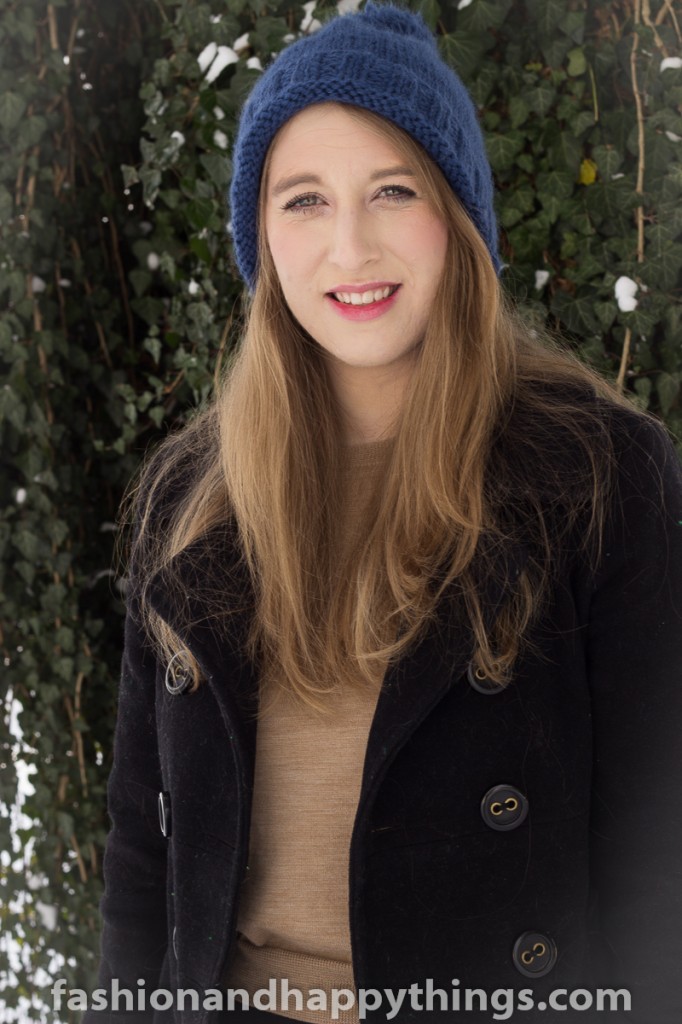 My makeup is the usual except on my lips is Benetint.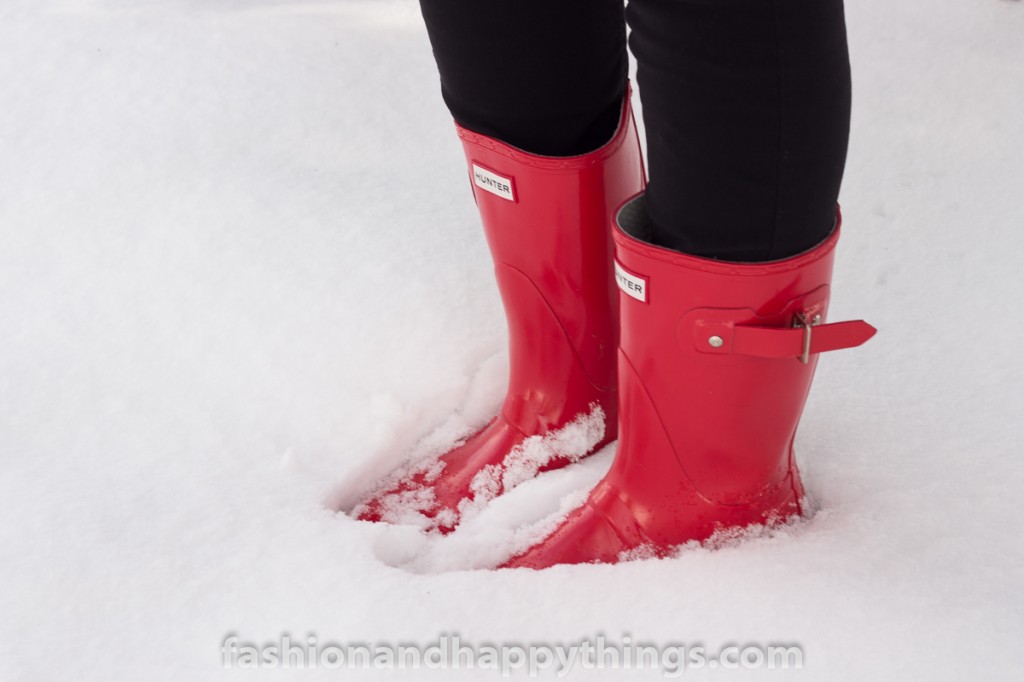 I was really excited to finally get my Red Hunter Boots out in the snow. I've been waiting since I got them in February. I definitely need to some wellie socks because even with the Dr. Scholls Cozy insoles my feet still felt a bit cold.
Howl is also a really big fan of the snow.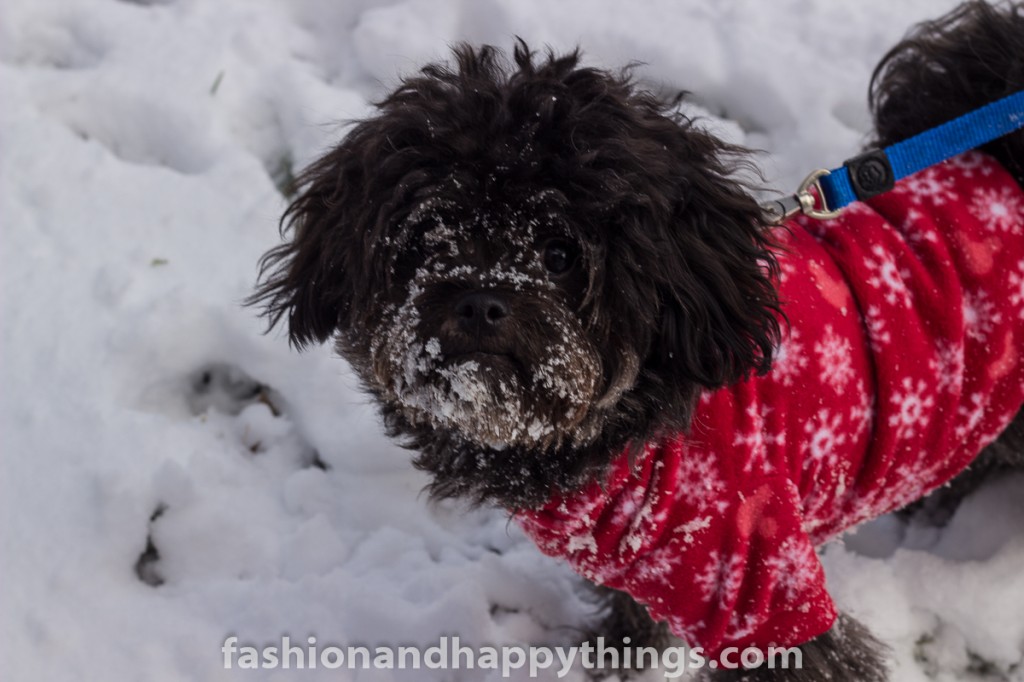 He liked digging and rubbing his nose in it.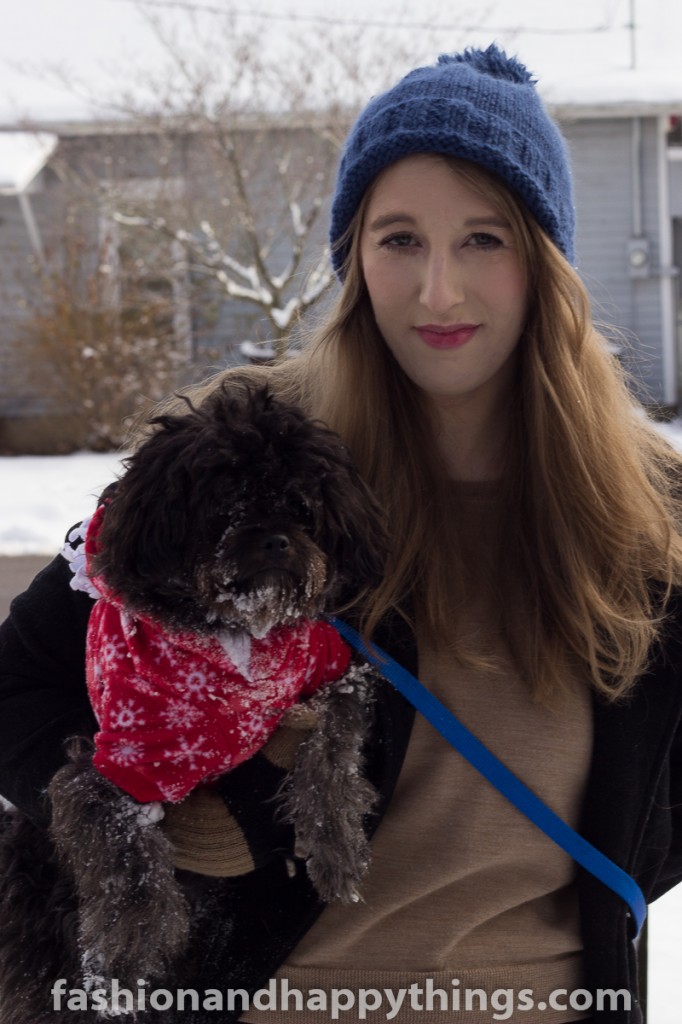 He was absolutely caked in snow by the time I got him to come inside. Which he didn't want to do. He wanted to stay outside all day long. I kinda did too, the snow was perfect for snowman building and snowball fights which we had plenty of.
I'm so excited that we're getting snow this year and I'm hoping for many more snow days, just as perfect as this one.