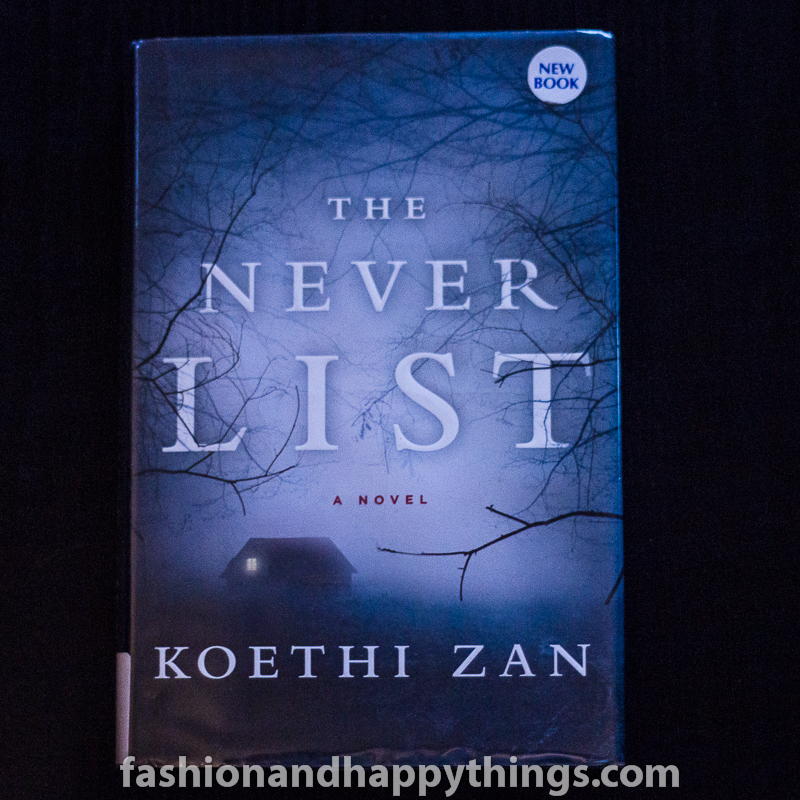 Sarah and Jennifer are really careful, trusting their never list to keep them safe. A list they created after a horrible accident, one that made them more like sisters than friends. But one night they accidently break the worst possible rule they could on the never list and it costs them their freedom. Ten years later, Sarah is still trying to cope with the fact that Jennifer didn't make it out of the cellar with her, and that the man who kidnapped them might be getting out for parole. Sarah decides she needs to find more evidence to keep that horrible man locked away.
The Never List by Koethi Zan was released early this year and I grabbed it while I was in a hurry at the library solely based on it's title and the cover. I had absolutely no clue what it was about when I checked it out. I enjoyed this book. It's dark and twisted, with plenty of things that you absolutely do not expect to happen. I think what made this book a bit darker for me, is that I have my own Never List of sorts. I grew up being very aware of the terrible horrible things that could happen to me. I still follow some of those rules I made up for myself, while others have proved to be unnecessary. However, reading this book, where these girls did everything they possibly could to keep themselves safe and they still ended up in this situation, absolutely horrified me. They were so careful, and they didn't even mean to break the rule, it just happened.
Final Verdict: I fully recommend this book, I adored it and it's going on my books I've read but want to buy and read again list.
Today's outfit is actually a variation of one that I made a wishboard for last year.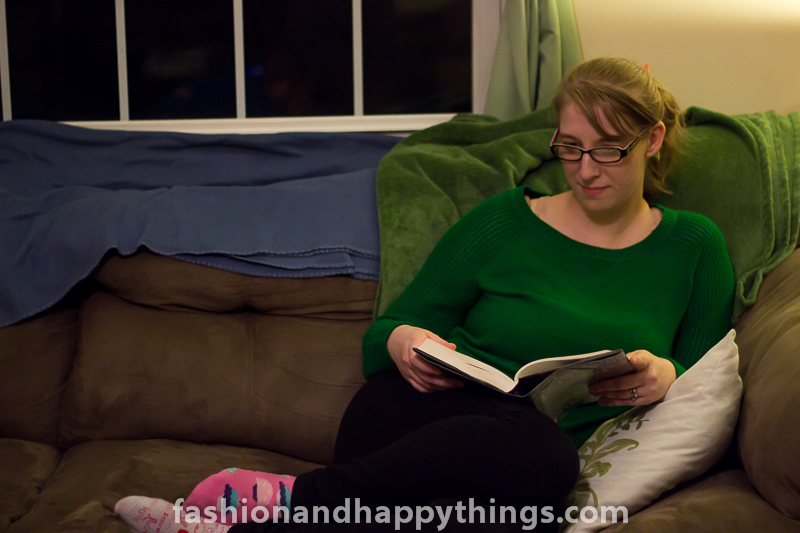 I'm wearing a sweater from Gap, and the Victoria's Secret Most Loved Leggings, my socks are from Target's $1 section last Valentines Day.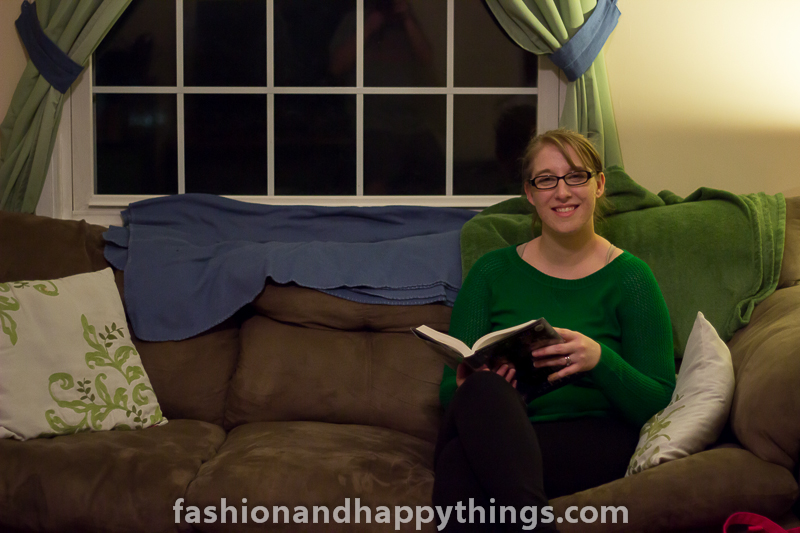 On My Face: Nars Sheer Glow Foundation in Siberia, Nars Blush in Deep Throat, Nars Radiant Creamy Concealer in Vanilla and YSL Babydoll Mascara. Hair tie: Emi-jay. Glasses: Kate Spade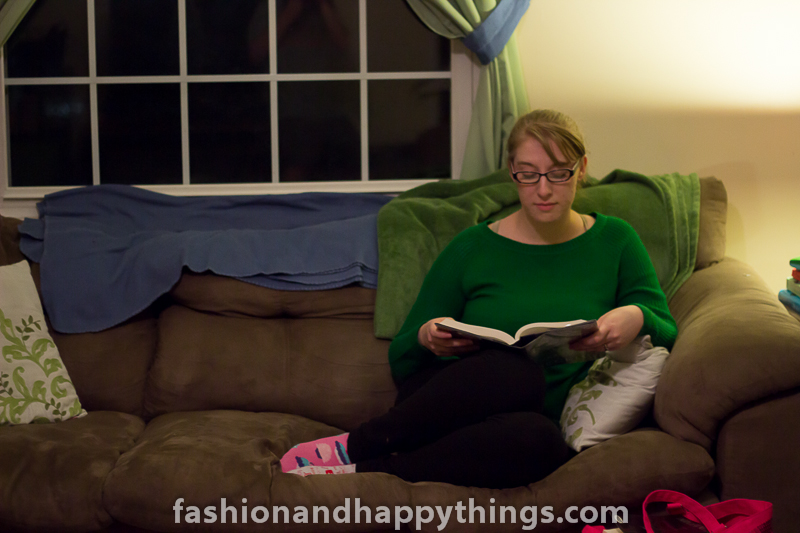 This is definitely an outfit that is cozy and comfortable, which was necessary because I sat down with this book and finished it all in one go. I like to be really cozy and comfortable when I read thrillers or horror novels, because it's much easier to deal with the horrors of the world if you're safe and cozy at home. I mean that's so obvious that even Tool has a song about it.