If you saw Monday's post then you know it was Howl's First Birthday, so I decided that a special edition, picture heavy, Howl Haul was in order.
I got him a new birthday shirt to wear, but he didn't wear it long because he hated it. I'm not sure why some shirts he loves and others he hates, but sadly this one he hated.
Then his presents!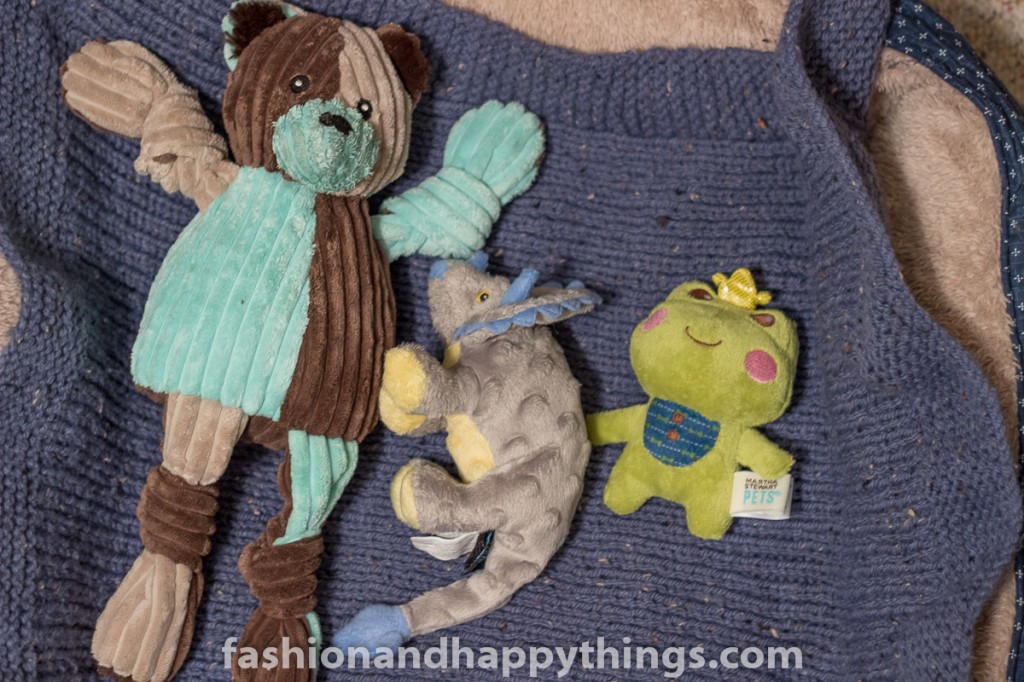 He got a Hugglehounds Patchies Knotties Bear
A GoDog Dinos Mini Grey Triceratops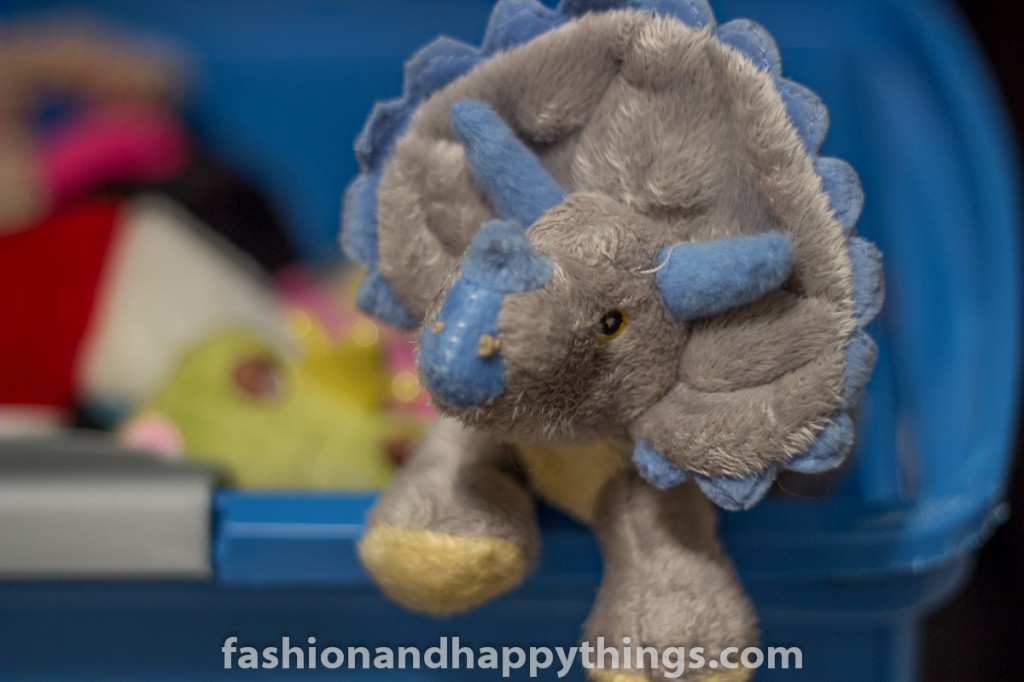 And a Martha Stewart Pets Frog Prince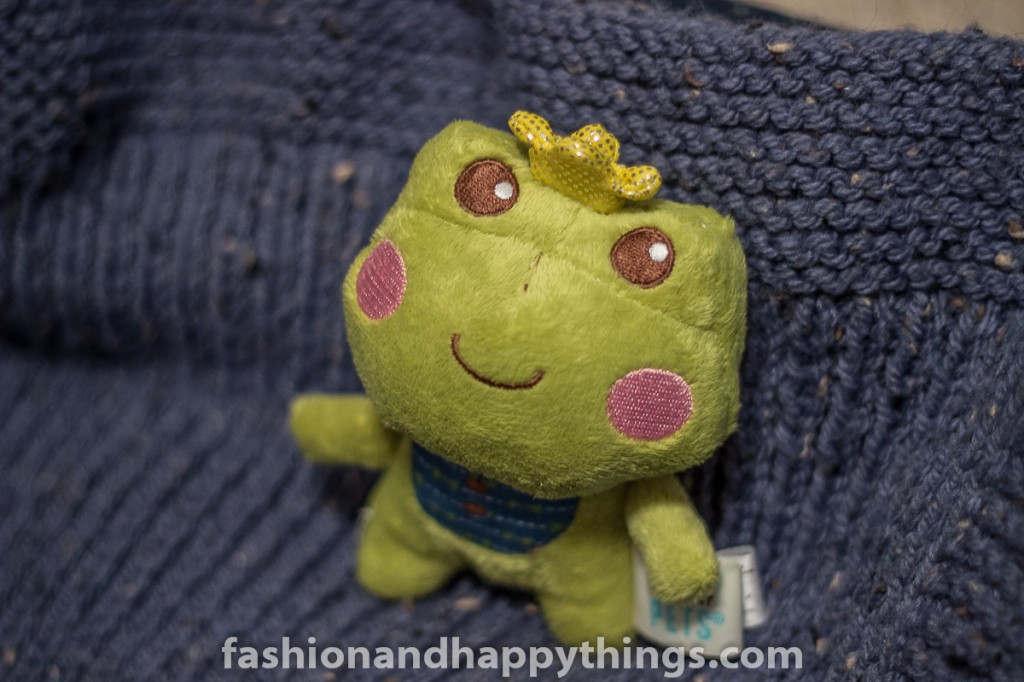 Martha Stewart Pets is actually my favorite brand for dog things. So far I have loved everything we've bought from that brand. And I have a few more things I plan on getting for him from her spring line.
Then we have some pictures of him playing with his new toys.
He had a pretty awesome and busy day of new toys, going for a car ride, and a short (and very cold) walk. By the end of it he was all tired out.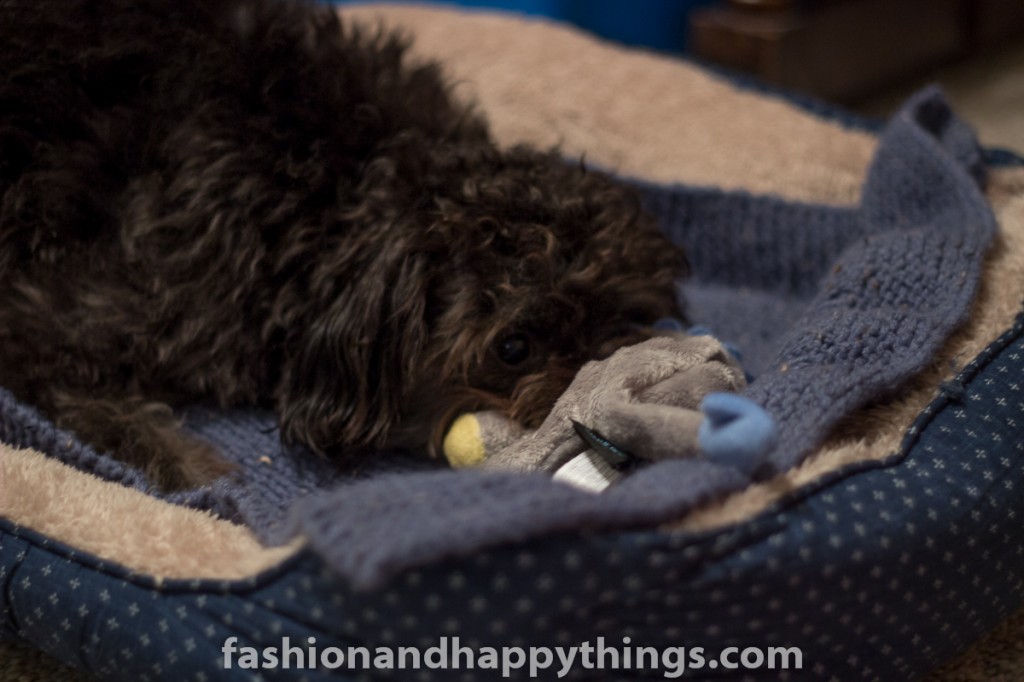 Don't forget to see yesterday's post to sign up for the Mug Swap with But First Coffee!